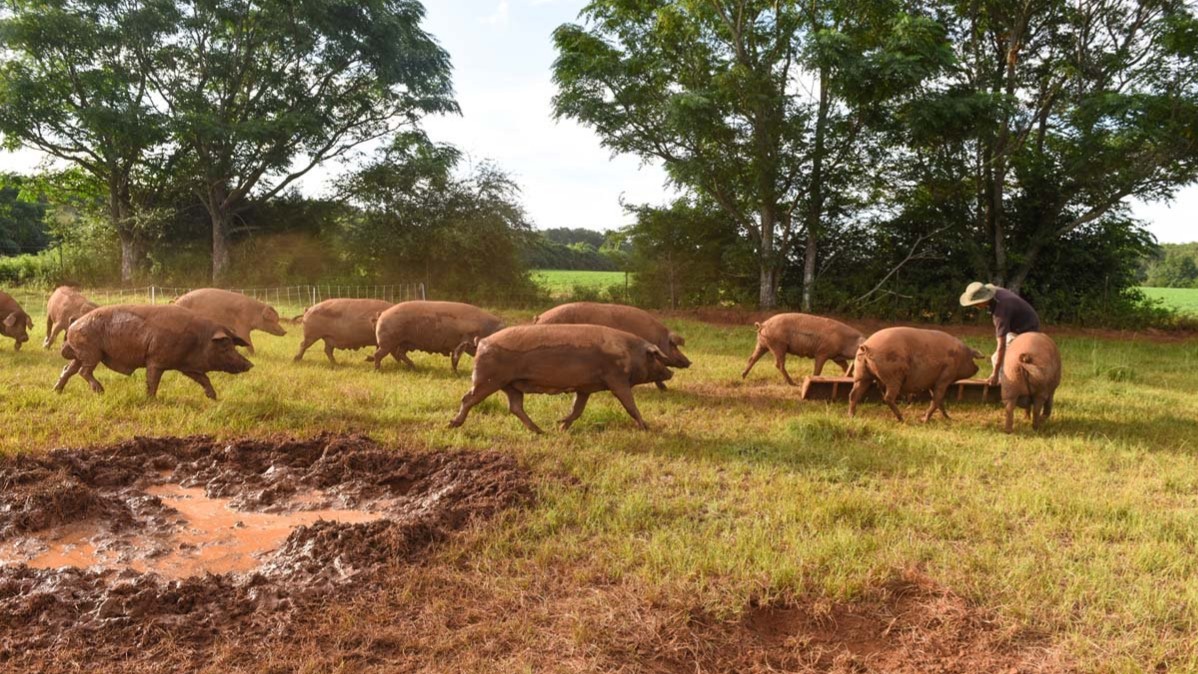 UPDATED FOR 2019! ORIGINALLY PUBLISHED POSTED BY MONICA MCLENDON ON AUG 24, 2018
Maryn McKenna's Eater's article,The Jámon Went Down To Georgia, is titled after the Charlie Daniels Band song The Devil Went Down To Georgia. But in our story, the Jámon has replaced the devil himself and is now living in South Georgia - Bluffton, to be exact.
McKenna's keen observations of these rare, exquisite creatures allow readers the privilege of sharing her experience firsthand. Her article explores the question: "Can Iberian pigs — source of jamón ibérico de bellota — thrive in the American South?"