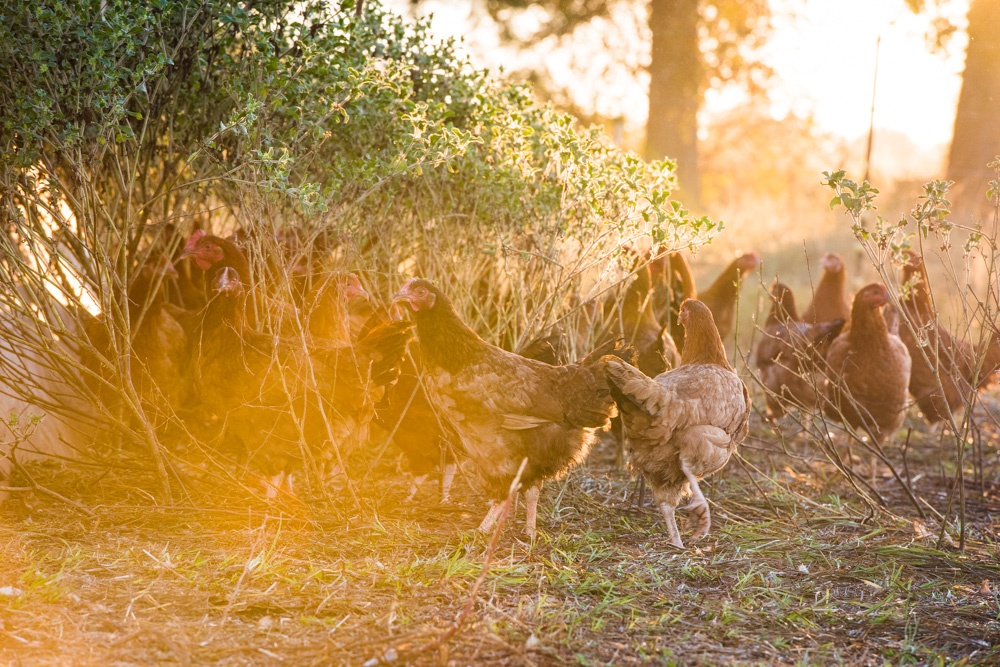 Many customers came to know White Oak Pastures as a grassfed beef company, mostly available through our wholesale grocery partners. This was a very appropriate reputation considering in the early 2000's all we raised was cattle and our first customers were Publix Supermarkets and Whole Foods Market. But, shortly after we started down our path of regenerative agriculture, we knew there were great benefits to a polycultural, multi-specie production system. We introduced poultry on our Bluffton, Georgia farm in 2009, completed construction on our USDA-Inspected, on-farm poultry processing plant in 2011, and have added other species since then. We have taken great pride in pasture-raising and hand-butchering 10 species of livestock on our farm: cattle, goats, sheep, rabbits, chickens, turkeys, ducks, geese, guineas and hogs.
But, as business evolves, so has White Oak Pastures. Pasture-raised poultry has never been a profitable venture for us. We stuck with it because we knew our customers wanted to add chicken to their carts and we could see the land benefit from having poultry impact it. The ugly truth about our farm and so many others like us is that we have not been profitable for the past couple of years. We have operated at a loss largely due to imported products finding their way into the marketplace at a fraction of the cost of production for authentic American farmers. These shrinking margins have required us to make business decisions we really didn't want to make - one of those being the pause of our poultry program.
While we will still continue to raise our holiday turkeys and provide pasture-laid eggs, we have put the other poultry species on hold until we can better navigate our tight cash and lack of profitability.
We understand that our customers truly value having chicken available through our online store, so we have partnered with Joe Koopsen of Joe's Farm, who raises chicken just like we have for the past decade on our farm.
Other species at White Oak Pastures are completely uninterrupted, but we look forward to cementing a relationship with Joe, getting our production model and financial health aligned, and keeping consumers satisfied with a diverse offering through our online store. And maybe one day, we will be able to go back into the pastured poultry business. Until then, we want to express our gratitude to those who regularly support White Oak Pastures.