Online shopping has become a habit for all of us by now. But while you may not think twice about getting a book shipped to your doorstep, transporting grassfed and pasture-raised meats across the country requires different logistics.
At White Oak Pastures, we ship all of our meats frozen using coolers filled with dry ice. To ensure our products arrive fully frozen at your door, our packages can only be in transit for a maximum of three days.
If your order contains perishable items, we only have three days to get your order from our warehouse to your doorstep. This reality isn't an issue for most of our customers, but it does impact shipping options for certain customers (especially those on the west coast). Keep reading to understand why.
Ground Shipping
Ground shipping transports packages through normal trucking channels. Our farm tries to use ground shipping whenever possible, because it is the most cost effective way to get something delivered for most customers.
We offer FREE ground shipping on orders with a product total over $199
We charge $10 ground shipping on orders with a product total over $99
If your product total is under $99, to cover the cost of shipping, we apply a $40 surcharge (more details below)
You are only able to choose ground shipping if you live within the 3-day shipping zone from White Oak Pastures. This three-day zone is decided by our shipping partner, Fedex, and we have no control over the range.
If you live outside of the 3-day ground shipping range, you will need to choose express shipping.
Express Shipping
If you do not live within the 3-day ground shipping zone, you cannot choose flat rate ground shipping.
Orders containing perishable items, shipping outside our 3-day ground network, have to be upgraded to express shipping to speed up transit and fit into the 3-day window. These shipping totals are calculated per pound per mile by our shipping provider, Fedex.
Since our farm is located in the southeast corner of the United States, if you live on the west coast, it may be likely that you do not live within the 3-day ground shipping zone. We are grateful that you want to support our farm, but at this time we cannot provide ground shipping for your order.
Non-Perishable Shipping
If your order does not contain any perishable items, we have no ground shipping constraints. Orders containing ONLY non-perishables ship for $10 nationwide.
Surcharge for orders under $99
To cover the cost of shipping a cooler, we apply a $40 ground shipping on orders containing perishable items with a product total of $99 or less.
Many folks find that it is most cost effective to wait to place an order until they have products totaling above $99. It's a win-win: you get more product, and you save on shipping!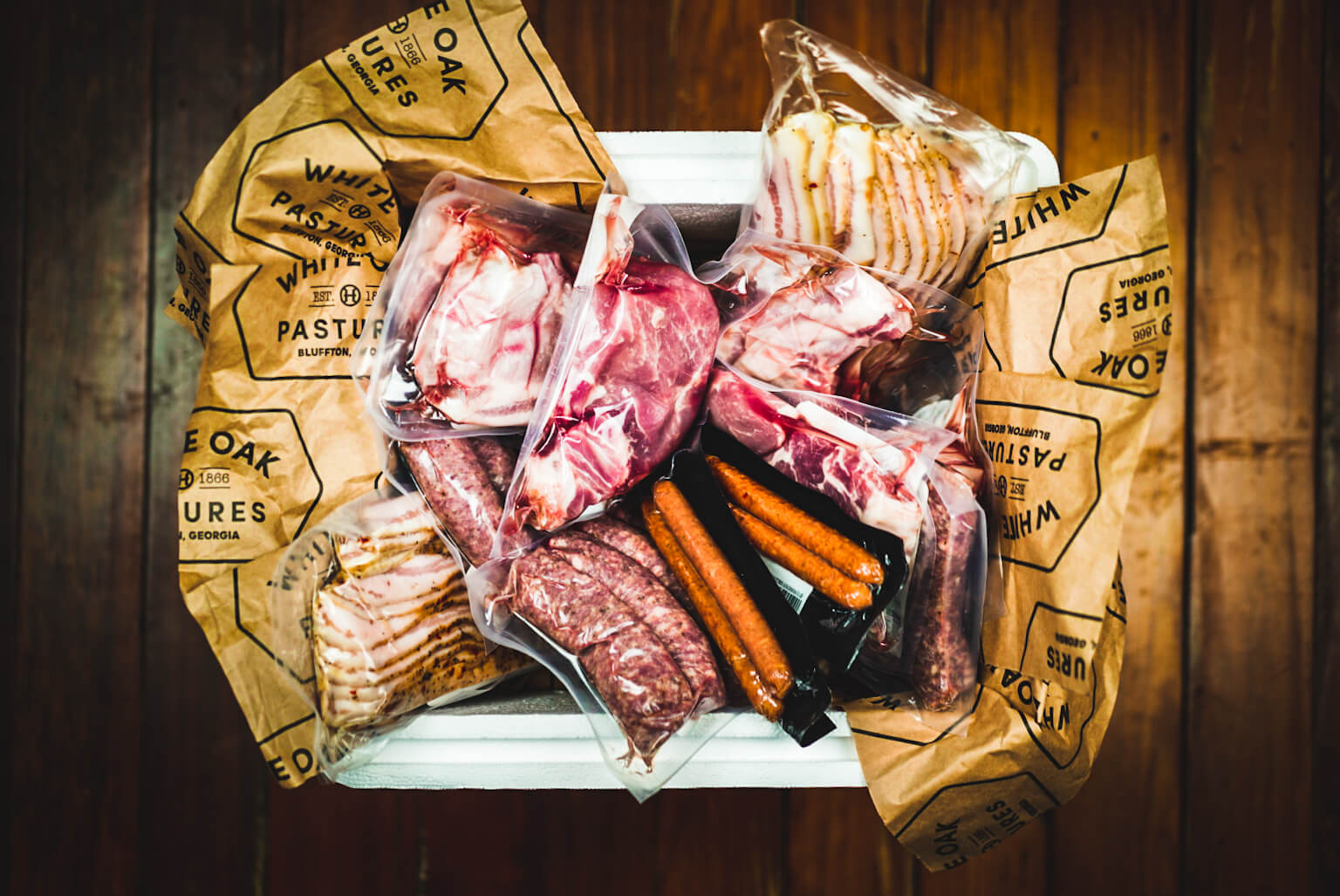 Compostable Coolers
For any order with perishable products, as an upgrade option, we are proud to offer Green Cell Foam Insulated Shipping Coolers to protect frozen and perishable products during shipment. Our compostable coolers perform the same as polystyrene, degree-for-degree, and they are also backyard compostable, biodegradable, and water-soluble.
To upgrade your order, add a compostable cooler to your cart and it will be included in your shipping price at checkout. We automatically calculate the number of coolers your order will need and add a $7 charge for each compostable cooler.