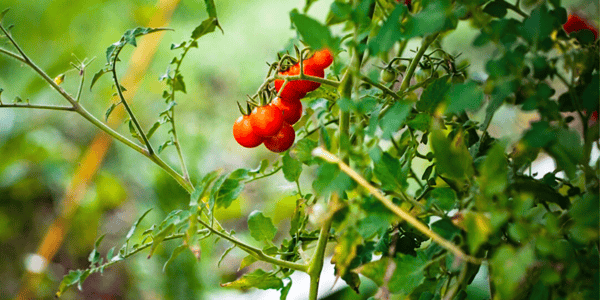 In the garden, our primary focus is on the reconstruction and rehabilitation of the soil that we rely on. We do this in a number of ways – some of which are key tenants of the Regenerative Agriculture movement and some of which are experimental and location-driven.
Some of the most widely known approaches to raising crops in a regenerative environment are the minimization of tillage and the incorporation of multi-species cover-cropping -- these lay a large chunk of the foundation for our bed-building and land management practices.
Beyond this, we strive to introduce and utilize animal impact within the garden gates. Our bed-building process requires us to work closely with hogs and small ruminants to achieve the desired effects.
The first to break ground on our new beds are the sows. Through an intensive months-long rotation, we let the hogs do the tilling for us. They loosen the soil, clear the weeds, feast on insects overwintering or reproducing beneath the surface, and provide us with all the phosphorous we could ask for.
Following the sows, we gradually reshape the land into beds and heavily sow a multi-species, cover-crop blend chosen for root development, nutrient uptake, and nitrogen fixation. As this forage reaches maturity, we bring in the small ruminants to graze and trample the vegetation. They provide us with more stable, nitrogenous fertilizer (manure) as they graze. Once the sheep and goats have their fill, the land is heavy-tarped for no less than two months to allow root structures and organic material to decompose and beneficial bacteria to thrive. With enough patience, we're left with beautiful, loose, fertile soil that requires significantly decreased levels of input on our end.
We can't hope to perfect this process, but we aim to come as close to nature as humanly possible with less and less human input every year.
Want to support this type of regenerative food production? We're serving up meals every day using our organic vegetables. Stop by to see us and eat at The Farmer's Table, our on-farm restaurant!