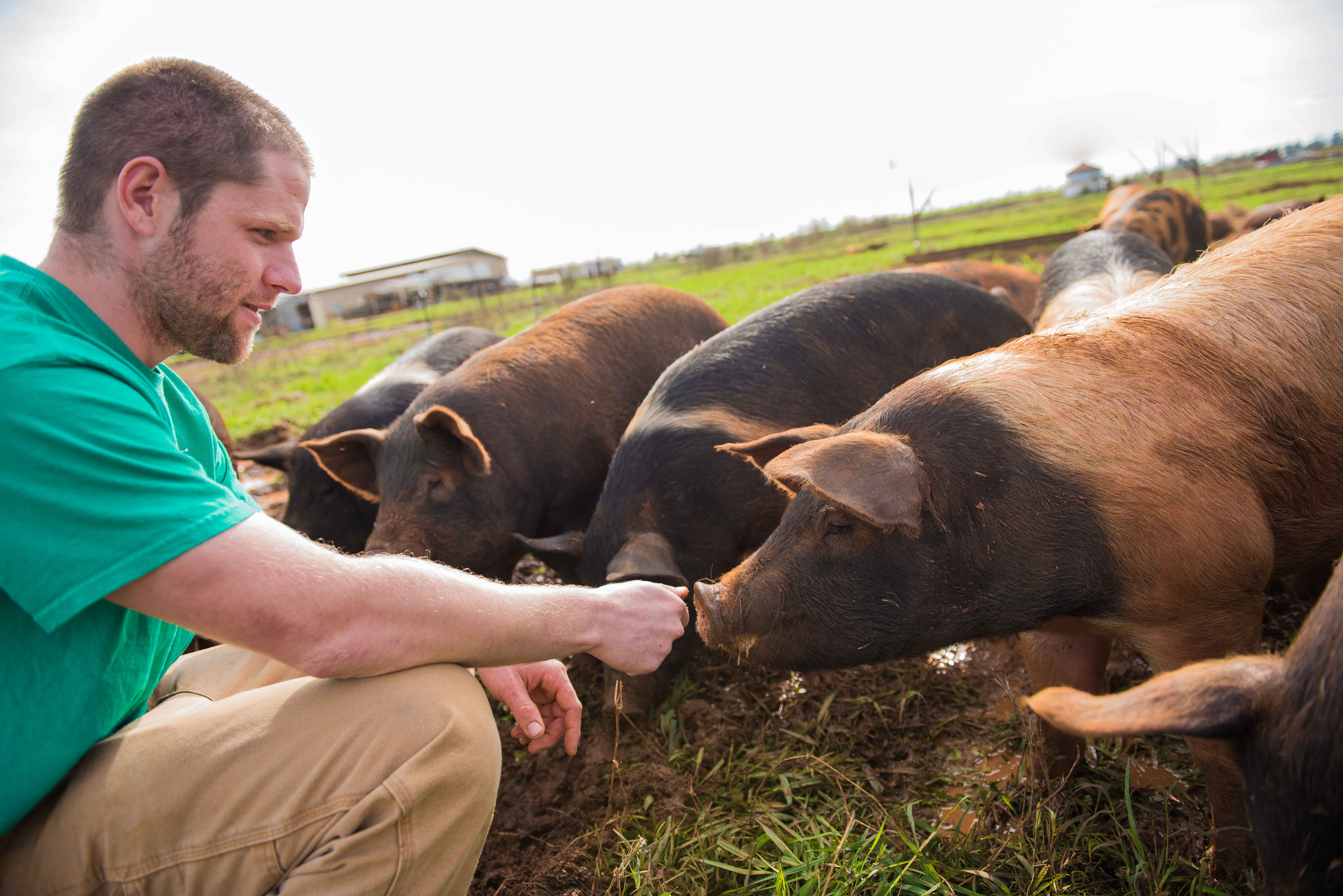 White Oak Pastures has based our land stewardship on Savory Institute's Savannah paradigm. In this system, the ideal composition is 20% shade, 80% pasture. We are working with our Iberian and heritage hogs to create the farm's 20% shade, silvopasture ecosystem. Our woody polyculture will include trees such as oak, pecan, fig, pear and olive trees. The tree density will be about 40 trees per acre. This is not a dense canopy and will allow sunshine to filter through so that our livestock can forage a pasture understory. The dehesa forests in Spain on which we hope to model our Iberian pastures have a tree density of 85-120/hectare.

Our Hog Production Manager Aaron Lorenz explains the specific role our pigs play in establishing savannah ecosystems:

" Hogs love fresh pasture and cool...