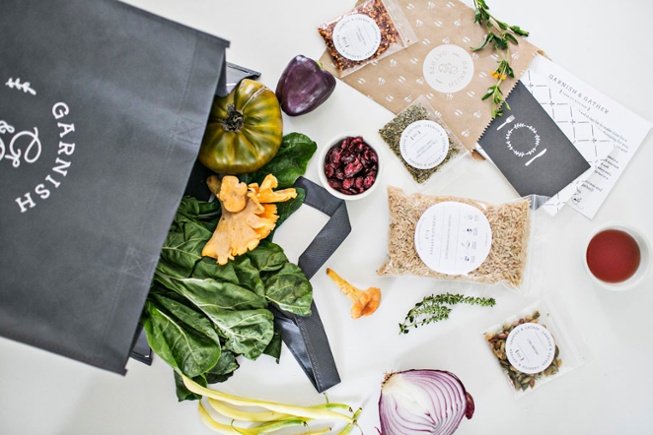 "What's for dinner?" is a phrase that is heard in every household, probably every single day. Our culture is a busy one and it seems that healthy meals are few and far between because of that. One smart woman turned her personal challenge into a healthy, helpful business. Garnish & Gather was created by the amazingly ingenious Emily Golub in order to take the time-consuming planning and shopping out of meal preparation. Continue reading to be inspired by Emily, who found a creative and financially viable option in which to meet her needs and provide a service for others.
---
Please tell us a little about the history of your business and what you do.
"I founded Garnish & Gather about five years ago to try and help solve a personal challenge of mine – dinner! I loved supporting my local farmers and had joined a CSA. But sometimes I just didn't know what to do with the fruits & veggies in my weekly box, or how to cook things easily for a Tuesday night dinner. I knew I needed a little help and figured others may too….and voila, Garnish & Gather was founded! G&G puts together locally sourced meal kits with recipes from Atlanta's best chefs! We work directly with local farmers and then develop recipes featuring what's locally growing each season. We also feature recipes from some of Atlanta's best restaurants so that our customers can cook like their favorite chefs! Over the years, we have also launched an online farmers market and we offer a wide selection of baked goods, produce & prepared items in our local market. We are based entirely online and customers order from us through our website. There are five new menu options and dessert kits each week, plus our local market selections. We deliver to homes and pick up locations in and around Atlanta."
How did you get into this business?
"I actually had no background in the food world. I just enjoyed it! So getting started, I knew I needed some help. I tried to meet as many people around town as I could, and got to know a great group of chefs, farmers & producers that helped make G&G a reality!"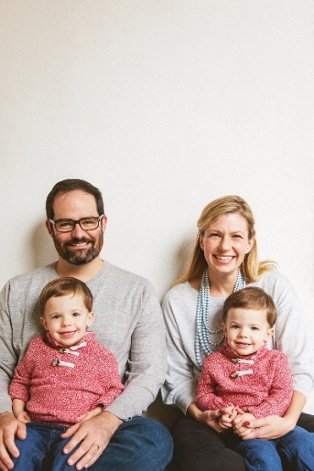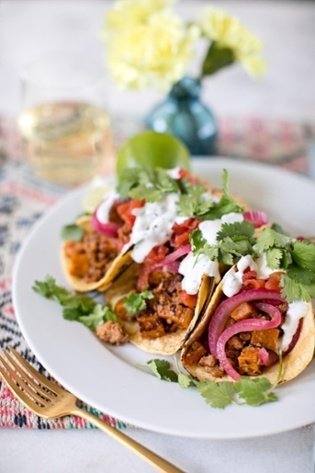 Why do you choose to support White Oak Pastures?
"I love what White Oak Pastures is doing! It's great to see a family-run company really working hard to bring a sustainable product to market. We loved our tour of White Oak Pastures with Jenni. It was really incredible to see all the different ways they're working to improve the sustainability of their farming; and getting a truly grass-fed, pasture raised product out of that. We feel really proud to put White Oak Pastures on our menu and in our local market.☺"
What do you think your customers appreciate most about White Oak Pastures?
"Our customers love that White Oak Pastures is doing things the right way, and not cutting corners. They can feel confident that they're getting sustainable & humanely raised meat from White Oak Pastures!"
What is your favorite White Oak Pastures' product?
"I love the pasture-raised chicken!"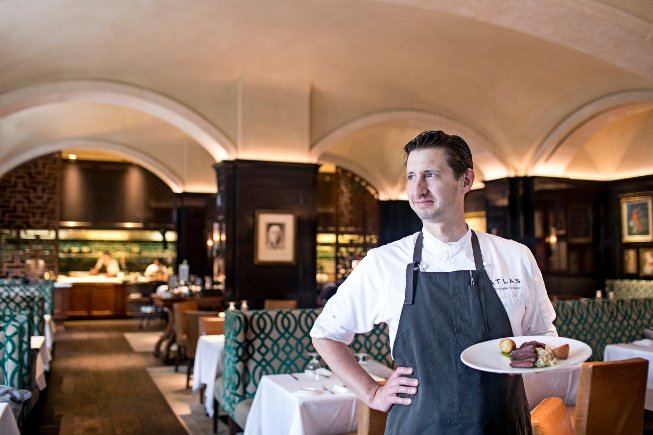 What would you like to share about your business that you feel the public would be interested in knowing?
"We have carved out a niche for ourselves in creating truly local and Atlanta-based meal kits. We are committed to a sustainable and locally-focused business model, and as such, we do not ship! We deliver directly to homes and pick up locations in reusable grocery bags, rather than bulky boxes filled with insulation and ice packs like our competitors. We also work with great local suppliers so that our customers can really enjoy what's growing right now, in a creative and delicious recipe, and feel a sense of connection with their food, where it comes from, & how it's grown. The senses of a local focus, sustainability, and community are very important to our customers and us."
What are you most proud of in regards to your business?
"Our customer service! We want to be sure every customer that shops with us has an over the top experience! We work really hard to deliver the best quality produce with easy & delicious recipes. We also are excited to create a sense of community among our customers and their farmers & chefs by incorporating recipes from Atlanta's top chefs, along with stories about our farmers and producers! We get excited to include special treats in our customers orders, as a little 'Thank You'."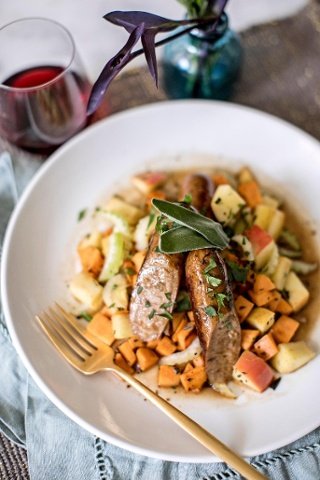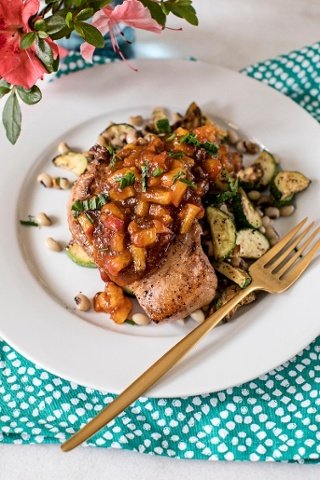 What goals or visions do you have for your business in the future?
We are excited about our continual growth! We love finding new ways to solve the dinnertime dilemma for our customers, and we see some exciting opportunities in the next year to improve & increase our availability. We're also eager to explore more relationships with farmers and local producers to be able to expand our product offering. 2018 is going to be great!"