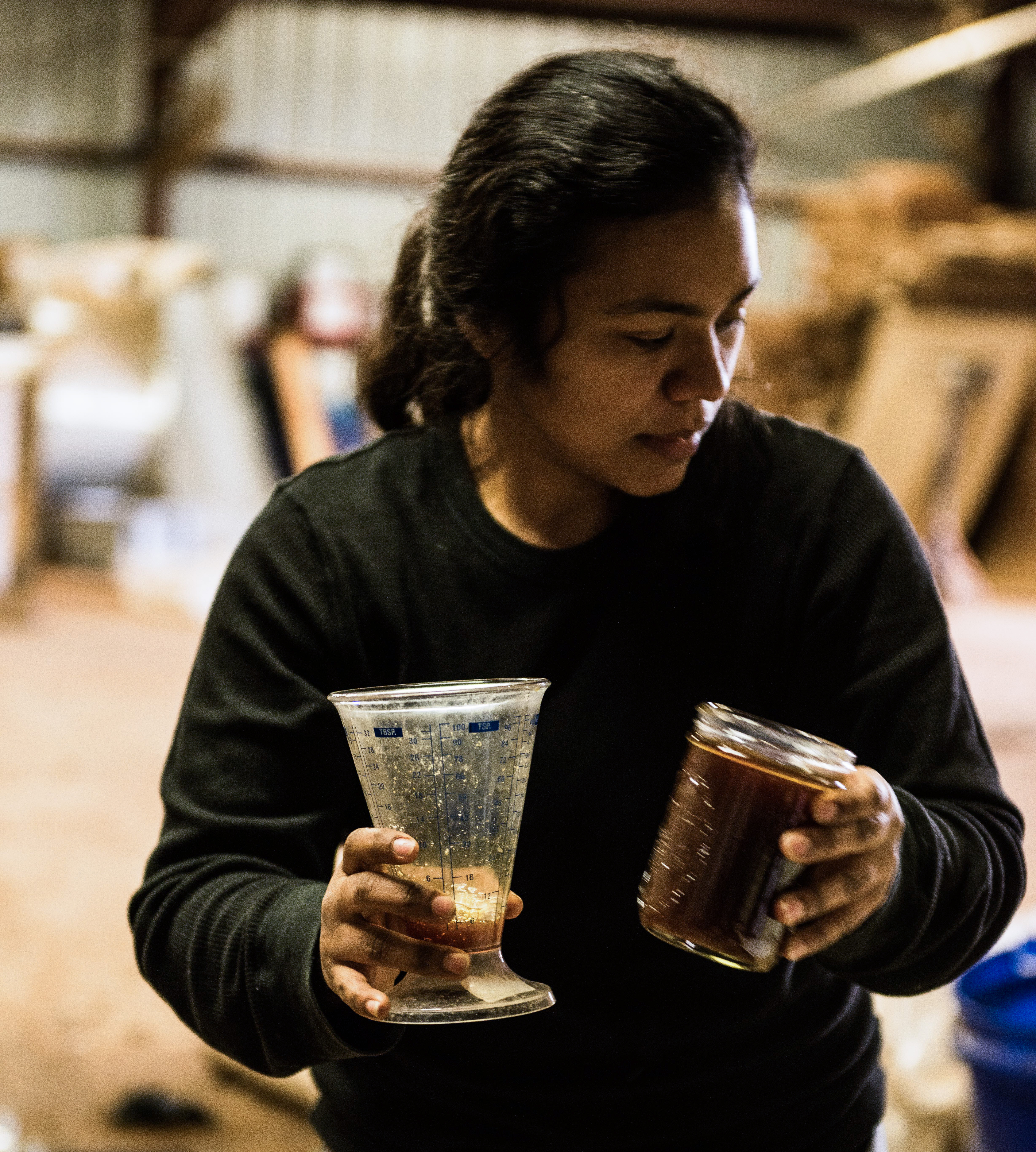 White Oak Pastures is full of passionate and innovative employees. A project started by our recent intern, Karen Cano, has continued on past her graduation from our internship program. Her independent experiment focused on developing a biofertilizer program on the farm. We have continued this project and are excited for long term incorporation of biofertilizer on the farm.
Below: Karen trains members of our poultry crew on creating different biofertilizer concentrations depending on the application they intend to use it for.
Our biofertilizer is an anaerobically fermented microbial solution made from the rumen of ruminants. We have made large batches of concentrated solution. Depending on the intended application, we have corresponding, specific dilution formulas....