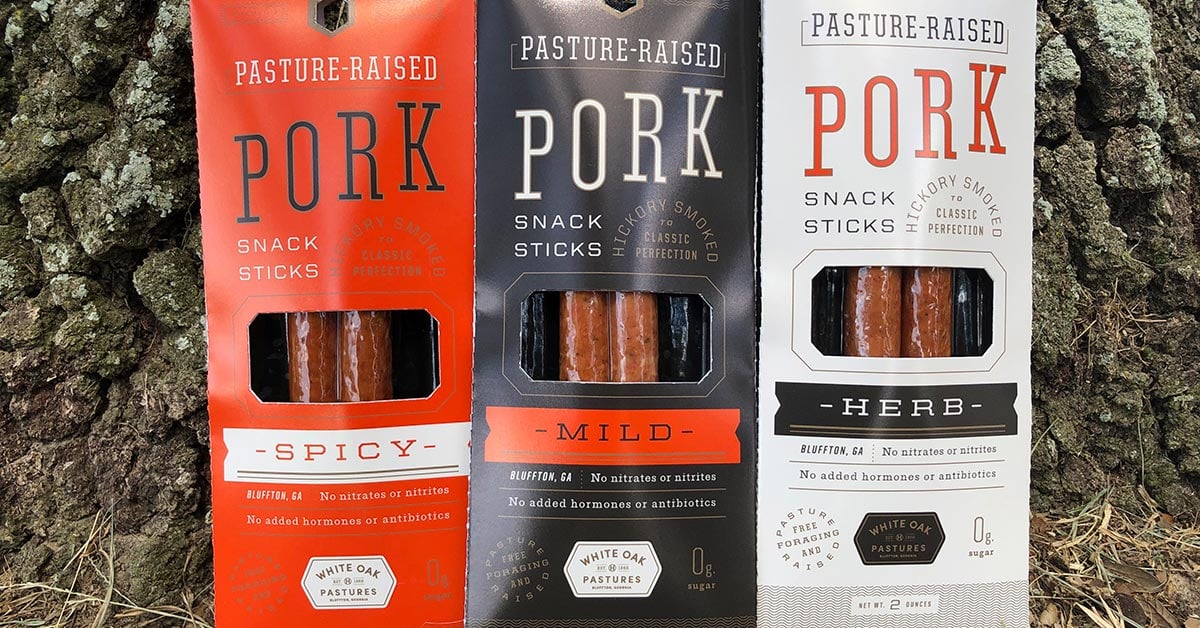 While we love a slow beef roast as much as the next person, sometimes, convenient, on-the-go snacks keep us from getting a little… "hangry."
Introducing White Oak Pastures Meat Sticks: protein from your favorite farm, packed in a shelf-stable stick! Also called a snack stick, these portable snacks are good for on-the-go eating, whether that's on the trail, on the road, or on the farm.
White Oak Pastures Pasture-Raised Pork Sticks have just arrived to our online store, and we are currently developing a grassfed beef stick for later this fall.