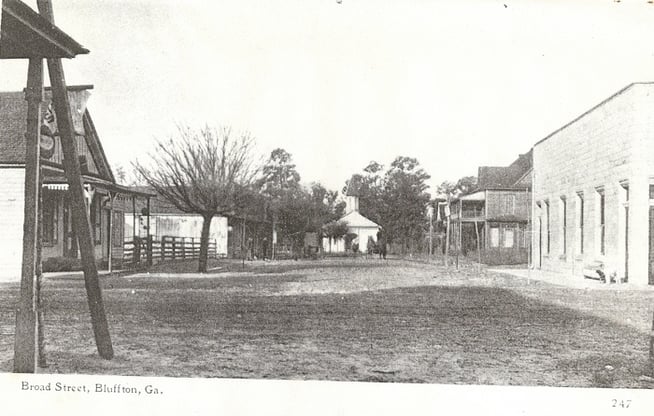 White Oak Pastures is located in Bluffton, Georgia. The Harris family has been here for 152 years, and we've got some stories!
When we built our on-farm agritourism cabins, we decided to name them after Harris family ancestors, to pay homage to some of our family who came before us.
Sam Fordham Cabin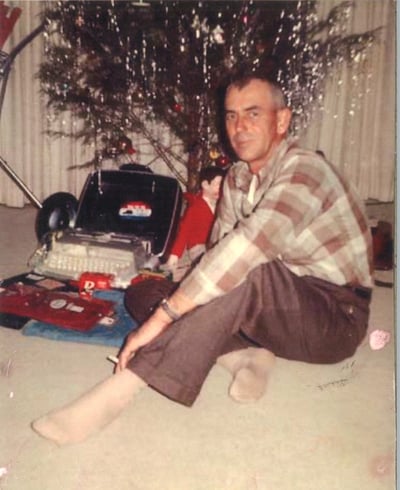 Sam was the first son of the eight children of Ora Holland Fordham and Thomas Franklin Fordham of Laurens County, Georgia. Sam's father farmed, but when Sam was in the 9th grade, his father was hospitalized with pneumonia and almost died. Because of this, Sam had to quit school to prepare the land to plant corn and cotton.
In 1942, Sam joined the Navy, where he served in England and France, transporting top secret mail between the two countries. He was in the charge that stormed the beaches at the Battle of Normandy and transported soldiers from ship to shore.
Upon discharge, he married Carolyn Stanton and moved to Hancock County. He was considered the largest cotton farmer, and he also entered the pulpwood business. Unfortunately, in 1967, he suffered a massive heart attack. His health deteriorated, which led to his retirement and eventually his death in 1972. Sam and Carolyn Fordham had four children. The youngest, Yvonne Fordham Harris, married Will Harris in 1977.
Beulah Bell Cabin
Will Harris' paternal grandmother, Beulah, married Will Carter Harris, a farmer who unfortunately developed cataracts. Even though he had surgery on his eyes, he was unable to see. Beulah's brother, Buck, showed up one day at Beulah's doorstep and told her that if she didn't pull her son, Will Bell Harris, out of school, she was going to lose everything she had. She did just that, which is why Will Bell "conditionally" graduated to the eighth grade and never went back to school.
Beulah had her son riding the fields with his father, being his "eyes". When Will Carter was unable to work after eye surgery, Beulah herself rode the fields with her son. It is said that the workmen were ALWAYS happy to see Will Carter return because Beulah worked those men harder than anyone ever had! Jodi Harris, great granddaughter of Beulah and Will Carter Harris, and her husband John and their two children live in the Bell house today.
Bama Hamilton Cabin

Will Harris' maternal grandmother, Bama Hamilton, married Virgil Redding and they had ten children (that, in and of itself, is worthy of having a cabin, or ten, named after you). Bama was at home cooking one day when she stepped outside to get something, came back in, and tragically died in her kitchen, cause unknown. That left Virgil raising ten children on his own.
Virgil Redding Cabin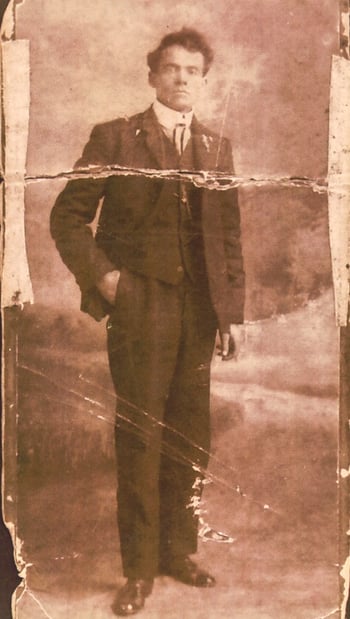 Will's maternal grandfather, Virgil, married Bama Hamilton, who gave birth to their ten children. Sadly, Virgil, a hard-working, down-to-earth blacksmith during The Depression, became a widower far too young and was left raising ten children on his own. The seventh child and youngest of the three girls, Will's mother, Eloise Redding, or "Weezie" as they called her, helped Virgil by "mothering" her three younger siblings after Bama's death.