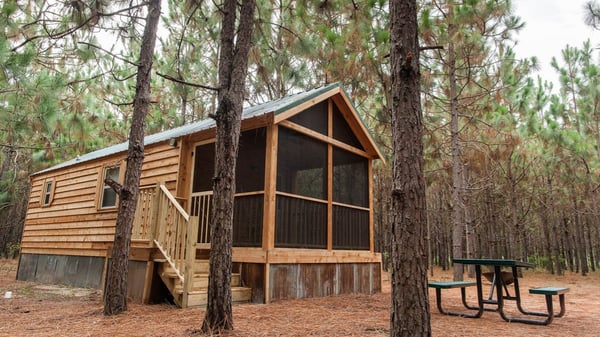 South Georgia has its charms, in every season - and there's always a reason for a weekend getaway in Georgia. When you visit White Oak Pastures, we offer you the best southern hospitality and true farm-to-table dining. Need staycation ideas?
Whether you're looking to rent a romantic cabin in Georgia, or a weekend visit to do a digital detox, there is plenty to do down in South Georgia. Read on to hear more about staycation ideas, Georgia agritourism, and lodging at White Oak Pastures.
---
What is agritourism?
Combining agriculture and tourism brings visitors to a farm and connects the producer with the consumer. We encourage all of our customers to know how their food is produced. Farm visits allow consumers to understand where their food comes from, and visits also allow farms to champion transparency in production systems.
---
Why does White Oak Pastures have agritourism cabins?
People from all over the world visit our farm, but accommodations in the region can be inconvenient or severely limited. That's why we offer four cozy cabins, a house in downtown Bluffton, and the Pond House to stay in as you explore the area and enjoy our farm.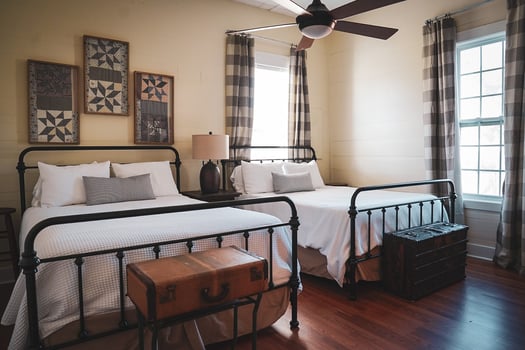 On-farm accommodations include air conditioning, heat, and a small kitchen (complete with our very own pasture-raised eggs to enjoy for breakfast, and coffee for your Keurig). If you need anything else, we sell everything from bug spray to snacks at our General Store.
Most of our accommodations don't have TV or WI-FI. Most guests actually find this a welcome change of pace, allowing you to enjoy our farm or the company you are with! If you are in need of a "digital detox", away from screens, emails, and the busy-ness of everyday life, consider getting away to one of our cabins or houses.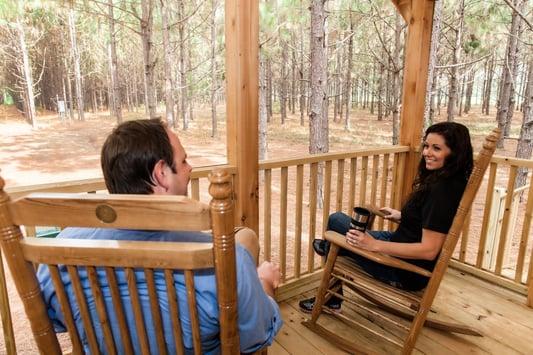 ---
What is there to do at White Oak Pastures?
You have an open invitation to visit White Oak Pastures. We are fiercely proud of what we do at White Oak Pastures and believe farms and food companies should operate with full transparency. In addition to tours of our farm, we offer breakfast, lunch, and dinner at our General Store.
We also host workshops on our farm for both consumers and other producers. Check out our events page and follow us on social media to learn about workshops offered on our farm.
We hope you will make plans to visit us at White Oak Pastures to better understand the food systems you support.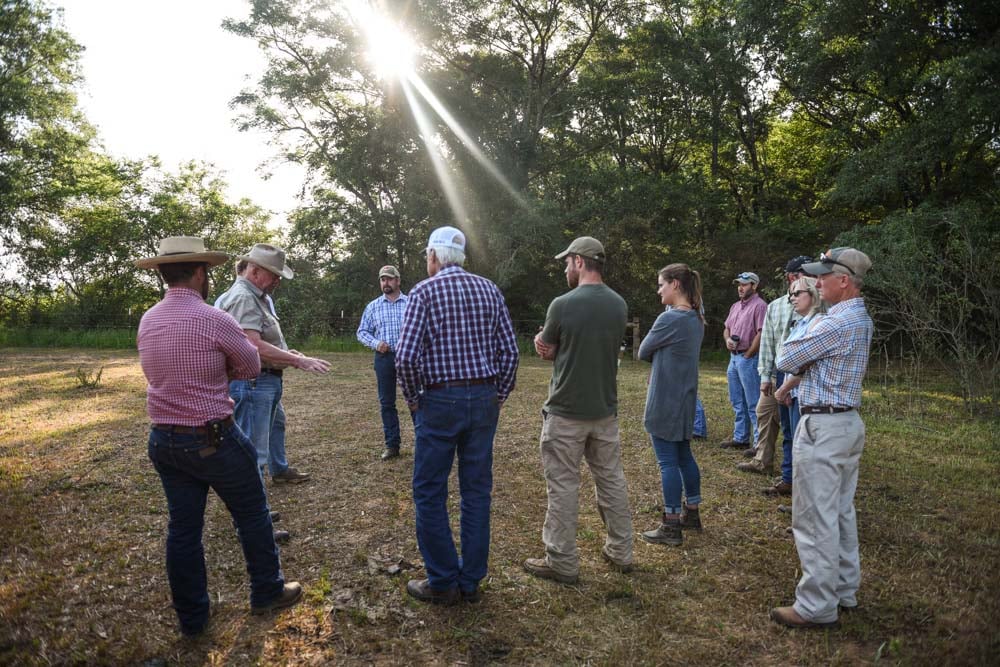 What is there to do in South Georgia?
While you are visiting White Oak Pastures, we highly encourage you to explore everything that southwest Georgia has to offer.
Top 5 things to do in South Georgia