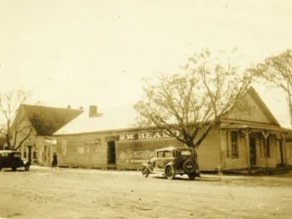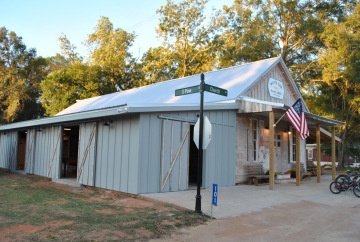 We've been working hard all summer to restore Bluffton, Georgia's historic 175-year-old general store as part of our effort to breathe life into our little town. This will be the first store within the city limits in 40 years. There are only a few days left until our grand opening on October 15th, but we couldn't wait to share our progress with you as we put on the finishing touches.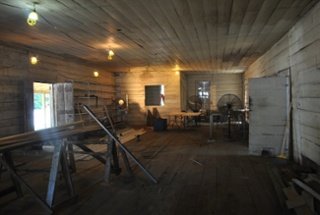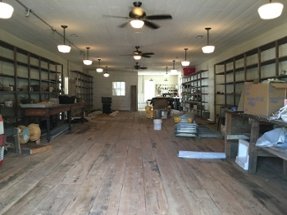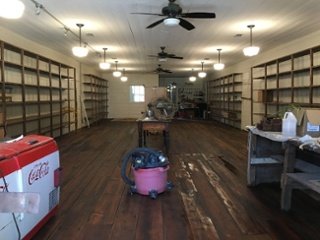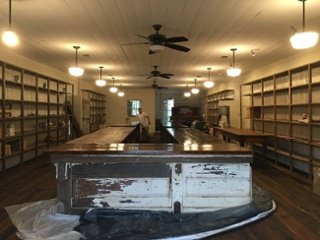 As a tribute to its rich history, we retained as much of the original store as possible. We've kept the original counters, preserved the floors and other woodwork, and decorated the store with its authentic artifacts and others from around the farm. Check out our previous blog post Bringing A Ghost Town Back To Life for more on the store's history
We have plenty of space now, so we're able to offer an expanded selection of White Oak Pastures products. We have all 10 species of red meat and poultry available, as well as eggs, vegetables, and artisan goods. We've been busy pickling and canning our organic vegetables to put on the shelves, and we'll offer cooked sausage dogs to eat in the store from our expanded line of artisan sausages.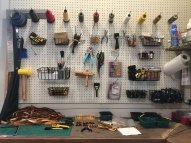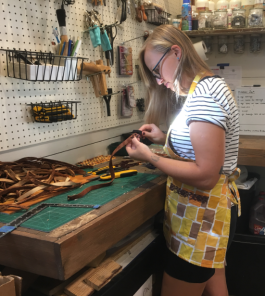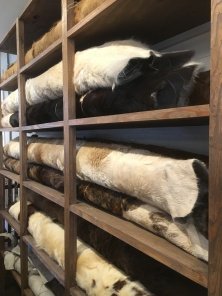 Check out our leather shop inside the General Store where we're making leather goods by hand from our cattle hides. Every day we're designing new earrings, bracelets, bags, wallets, and more. You can even dye your own bracelets, which make wonderful gifts. We're also displaying beautiful cowhide rugs for sale that we just picked up from the tannery in Sebring, FL.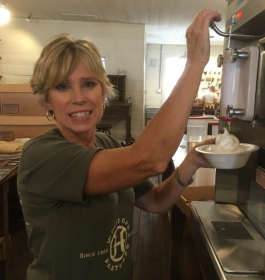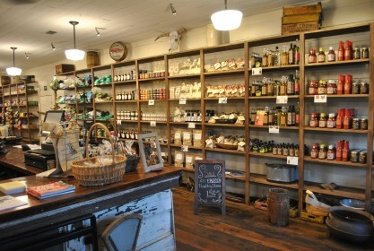 We're showcasing plenty of other Georgia Grown products, too. The majority of the items on our shelves are produced locally, including pepper jellies and fruit preserves to pair with our meats and Sweet Grass Dairy cheeses; pancake, brownie, scone, and bread baking mixes; and oils, syrups, and sauces. We've also installed a brand new ice cream machine, which Will might have put in for himself, but regardless, we'd love for you to try some, too.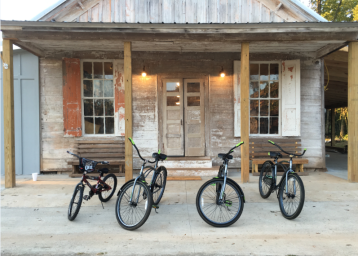 We hope this will be more of a community gathering place than just a general store. We have bicycles for rent to ride around Bluffton or the farm, or you can sit outside and eat a meal from our food trailer. Across the street we're building a new hide barn, where we'll prepare cowhides to be sent for tanning, or start the process of making rawhide pet chews. With all these activities right in downtown Bluffton, you can get the White Oak Pastures farm experience in one quick visit.
Come visit our new store at 101 Church St in Bluffton. We hope to see you on the farm soon!