Today, there are only two businesses in the town of Bluffton, GA: a post office and a seasonal peanut elevator. The only thing you can buy in Bluffton is a stamp, and the only thing you can sell is a truckload of peanuts. However, this won't be the case for long. We're on a mission to revive our little ghost town, building by building.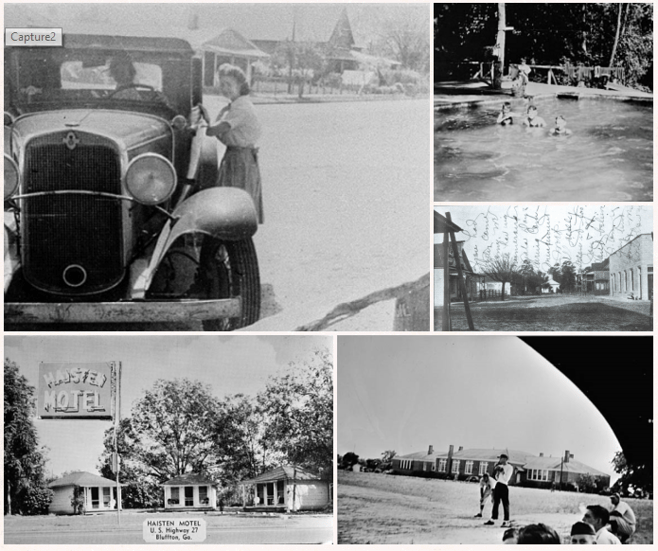 The industrialization of agriculture has not been good for the economic well-being of rural America. All across the country, small farming communities like Bluffton have fallen into oblivion as agriculture has become commoditized and centralized. If we can pull this off, Bluffton will be a thriving little town that sunk into oblivion and was returned to being a thriving little town through regenerative agriculture.

Panoramic view of present day Pine and Church Streets
We are in the midst of reconstructing Bluffton's 175-year-old general store, last owned by Mr. Herman Bass in the 1970s. This store was a cornerstone of the community back when the town was thriving, but for the past 40 years it sat abandoned, acting as a time capsule for general stores past.

We found a lot of cool slice-of-life artifacts inside the old store: canned goods and soda bottles, tools, and stacks of historical records. In order to work on the foundation of the building, we took up part of the sidewalk that had been poured over 75 years ago. Underneath, we found a single-shot, breech loading 12-gauge shotgun which surely has a fascinating story behind it. Our favorite piece of history is the hand print and signatures of Will's mother, Eloise, and aunt Allene, in the concrete across the street. They were left when this concrete was poured in the 1930s.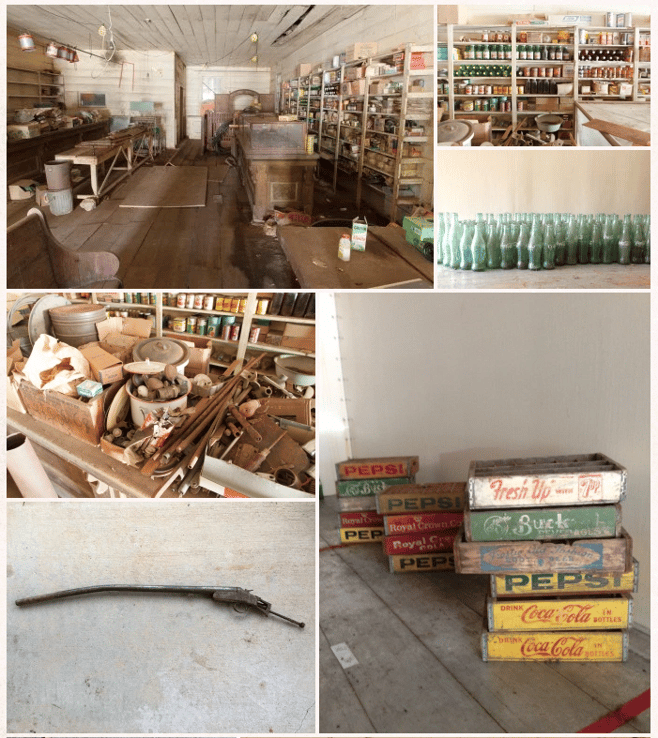 We've been busy planning and rebuilding, and we'll open Bluffton's general store the weekend of October 15th as we celebrate White Oak Pastures' 150th year (click here for details!). We're proud that now that we've put the artisanal labor back in agriculture, our little town can again support its own store. Sustainable farming, the same girl that brought Bluffton to the party, is now bringing it back. We're excited to continue serving our community and to offer an expanded selection for our customers. Y'all come and see us!