People come from all over the world to visit White Oak Pastures in Bluffton, Georgia. This is rural southwest Georgia, where accommodations are few and far-reaching, not to mention sometimes inconvenient. It didn't take us long to realize we wanted to provide a comfortable, quiet, convenient haven for our guests to come and stay awhile! We have four cabins, a larger guest house and Pond House to lodge in as you enjoy our farm, dining, tours, workshops, and more.
There is nothing quite like White Oak Pastures. We are a family-owned, family-run company, and we have history. We have honored those before us by naming four of our cabins after our ancestors who have shaped this farm over the last 150 years. You may choose the Bama Hamilton, Virgil Redding, Beulah Bell, or Sam Fordham cabins, or for larger parties, we have our Guest House and Pond House.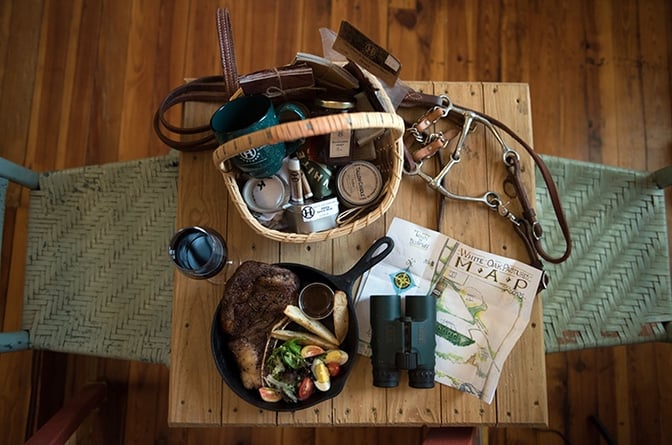 Our cabins on the farm are stocked with our very own pasture-raised chicken eggs to enjoy for breakfast with your coffee made in the Keurig. For the few who are not coffee drinkers, we have some bottled water waiting for you in the refrigerator. If your prefer a more filling breakfast to start your busy day on the farm, you may want to visit our Food Truck next to the General Store or our Dining Pavilion. We love sharing our handmade tallow soaps with you and ask that you stop by our Hide Barn to see where the cabin cowhide rugs and guest books are made! Don't let the south Georgia heat or the unpredictable cold fronts scare you because each cabin is equipped with air conditioning and heat. And in case you aren't used to mosquitos, stop by the General Store and pick up a bottle of bug spray.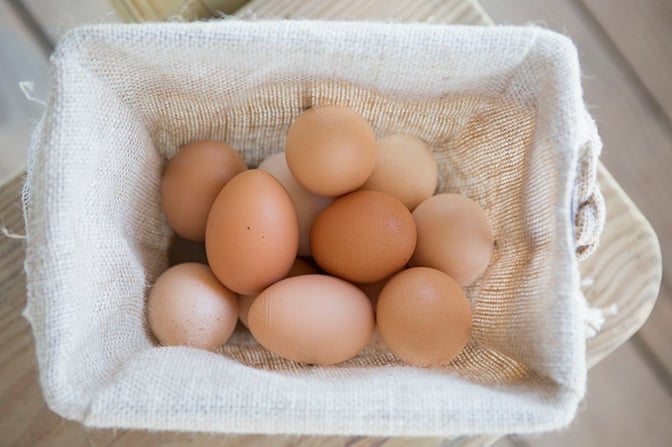 After a good night's sleep, you'll be ready to hit the farm first thing in the morning, especially if you've signed up for a tour of the farm, an equine trail ride, or one of our many workshops. You may be here for the Poulticing Workshop, Eagle Photography Package, Soil Health Workshop, or the Savory Institute and White Oak Pastures Holistic Management Workshop. However, we'll let you just relax and "unplug" from the rest of the world if you'd like to sit on the porch for awhile and enjoy the peace and quiet.
If your family prefers other entertainment, you can send them on to several of our local attractions, including Kolomoki Mounds and State Park, just five miles away. We have bikes you can ride there, but keep in mind you must ride back! If riding bikes isn't your thing, we have an equine trail ride around the farm. Other local attractions include Still Pond Winery, Providence Canyon, Lake Eufaula and Bagby State Park, Meadow Links Golf Course, and Richland Rum. After a busy day, you're again invited to our Dining Pavilion or our Dining Room at the General Store before you "retire" back to your cozy cabin for another good night's sleep brought on by the fresh country air!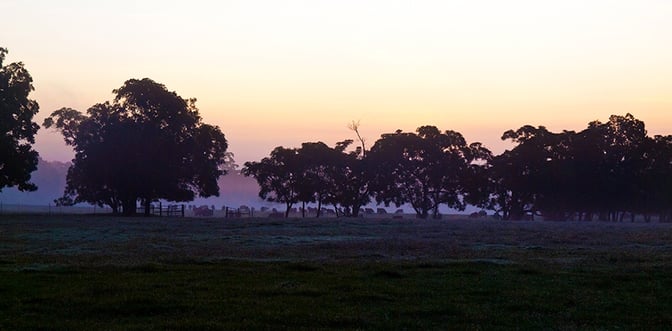 Tour our

Pond House

through the images below.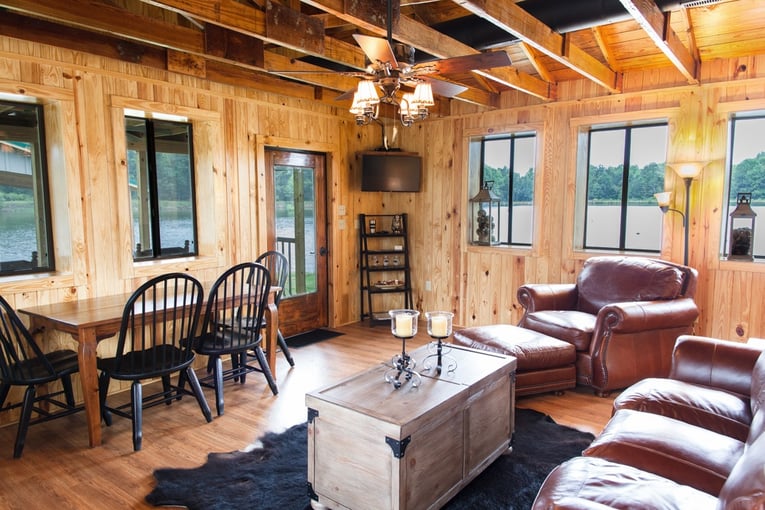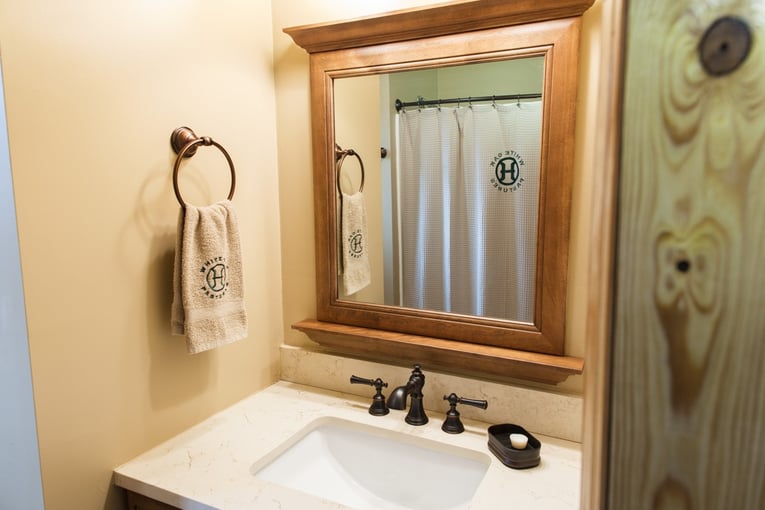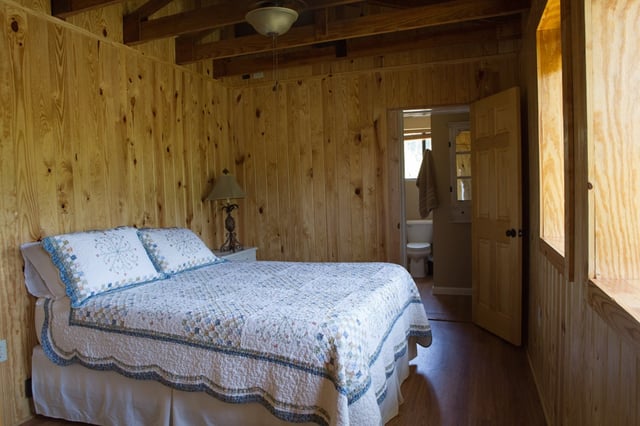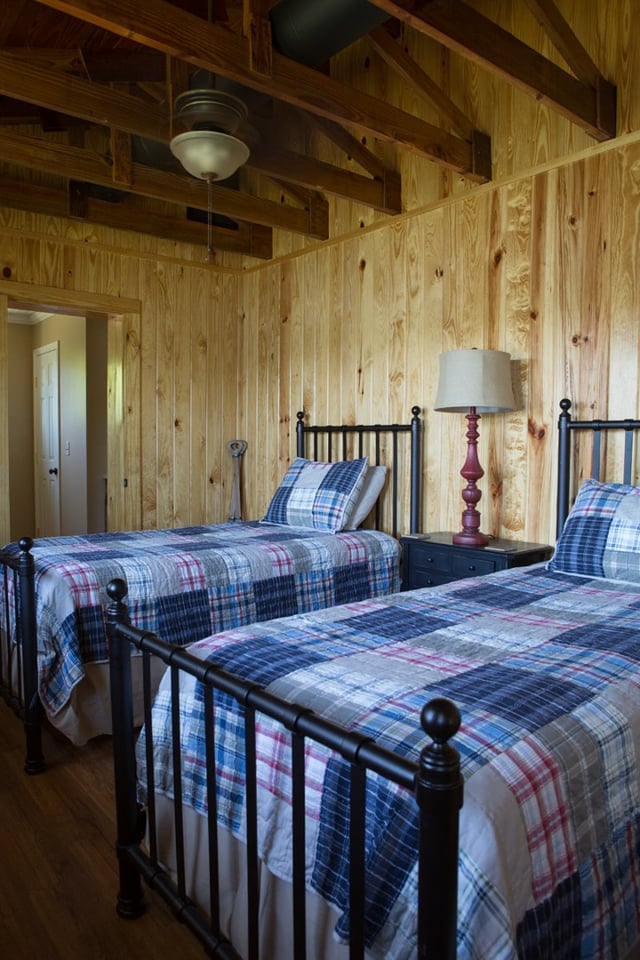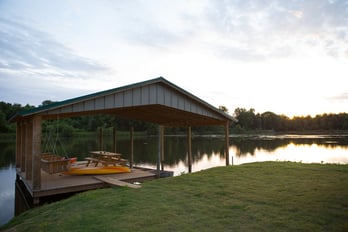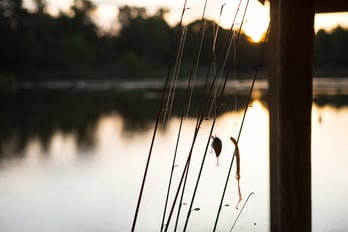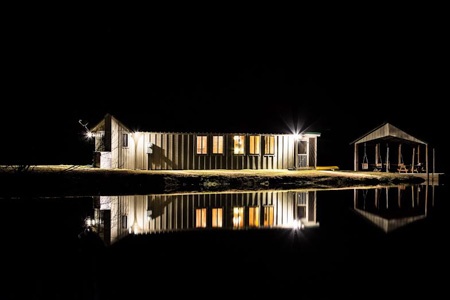 Tour our

Guest House

through the images below.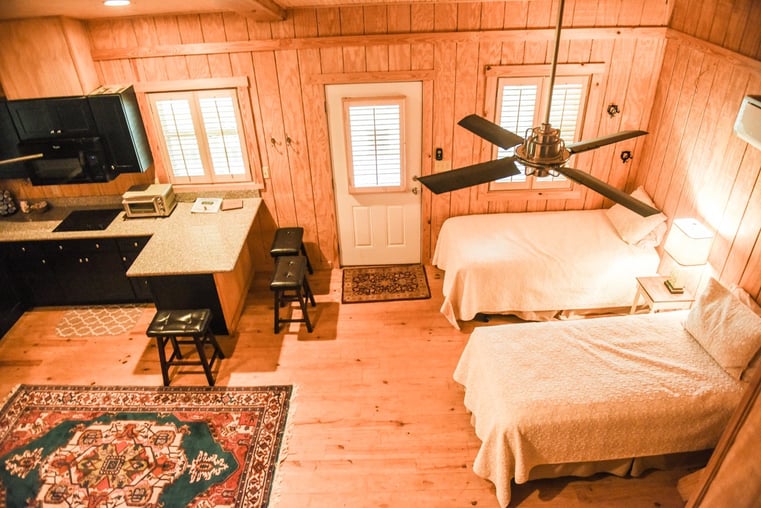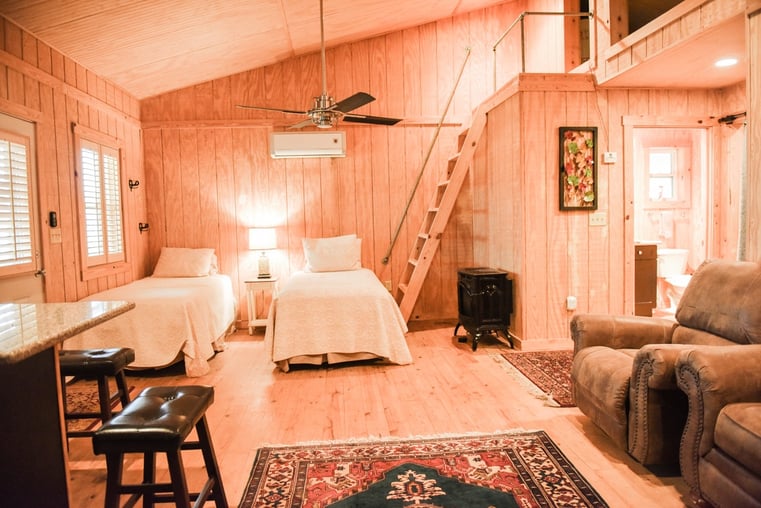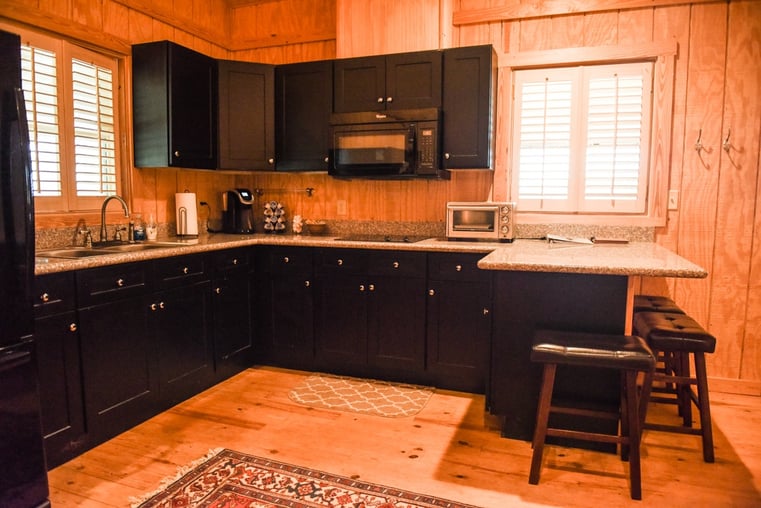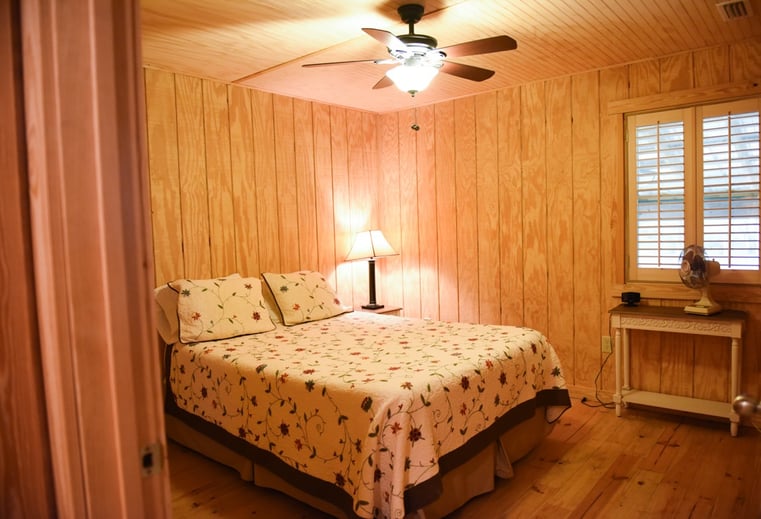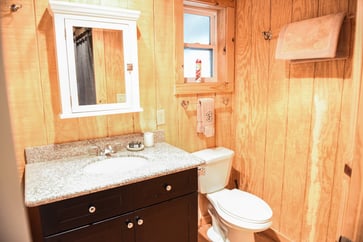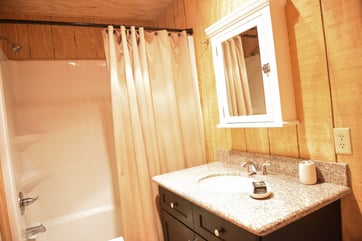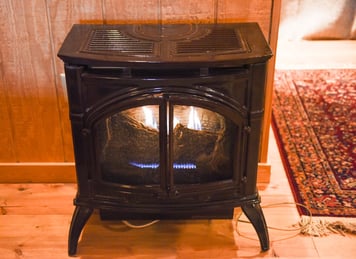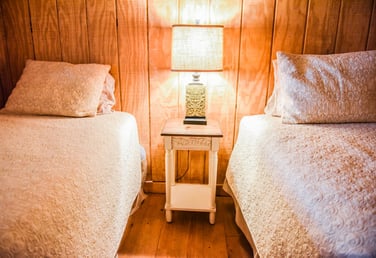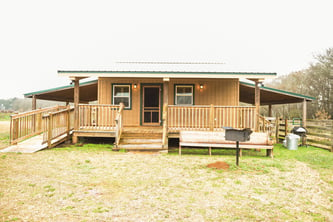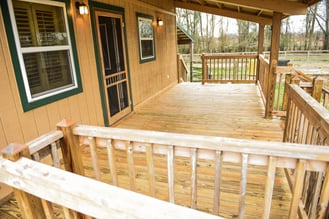 Tour our
Cabins

through the images below.