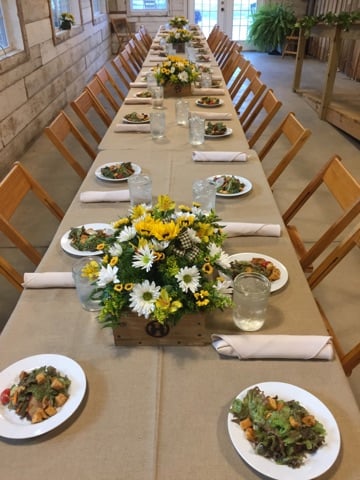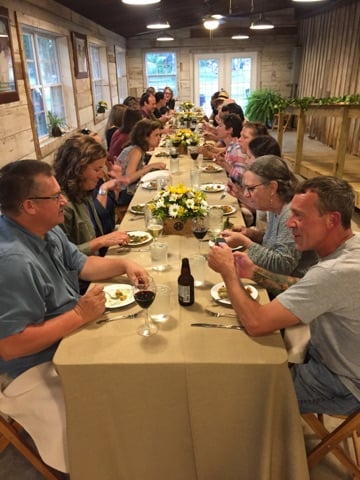 The 8th Annual Chef's Collaborative Summit "Growing Community, Owning The Future" kicked off its three day event right here in busy Bluffton, GA! We hosted an all-star group of chefs and farmers Friday night for a delicious farm-to-table dinner. Saturday morning we toured the farm and then the Collaborative headed back to Atlanta for the remainder of their three day summit. Friday dinner was an effort from the whole farm: the field, the store, and the restaurant all worked together to bring this delicious meal to our honored guests.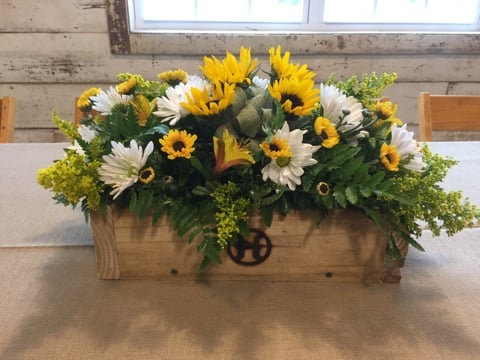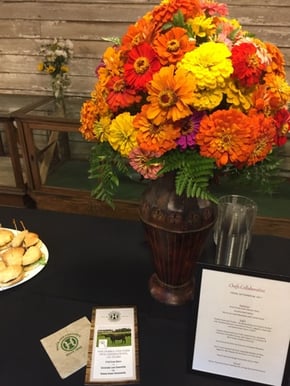 Chefs Collaborative is a national nonprofit that provides a support network for chefs and food professionals who are interested in building a better food system. "Change Menus, Change Lives" is their motto, and we couldn't agree more. Food and the community that forms around food is a powerful force for change, collaboration and inspiration. We are so fortunate that our regenerative farming practices are supported by this passionate group of influencers. Only to the extent that the educated consumer demands our products, can we continue our mission of humane, regenerative farming. Founded in 1993, Chefs Collaborative has grown to over 20,000 members, all of which share a mission to change the food market towards sustainable eating and regenerative land stewardship. Food is one of the most basic human needs, but also, one of the most powerful unifiers.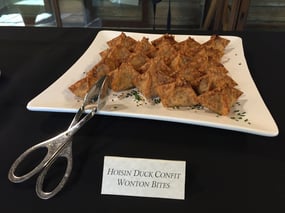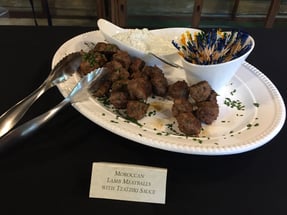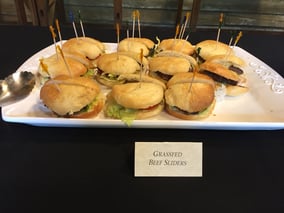 Our on-farm chef Reid Harrison prepared this delicious farm-fresh menu for our distinguished guests:
Hoisin Duck Confit Wonton Bites, Grassfed Beef Sliders, Moroccan Grassfed Lamb Meatballs with Tzatziki Sauce, Stuffed Pastured Chicken (De-Boned Pastured Chicken Stuffed with Sautéed Spinach, Caramelized Onions, Eggplant Tapenade and Sweet Grass Dairy Lil Moo, Organic Salad with Farm Fresh Salad Greens, Radishes, Cucumber, Shredded Carrot, Bell Peppers with Croutons and Basil Green Goddess Dressing, Goat Cheese and Herbs de Provence Scalloped Potatoes, Farm Fresh Sautéed Summer Vegetable Medley of Okra, Eggplant, Bell Peppers and Tomatoes with Fresh Herbs, Homemade Sourdough Potato Bun Dinner Rolls and, for dessert, White Chocolate Bread Pudding with Orange Scented Rum Sauce.
---