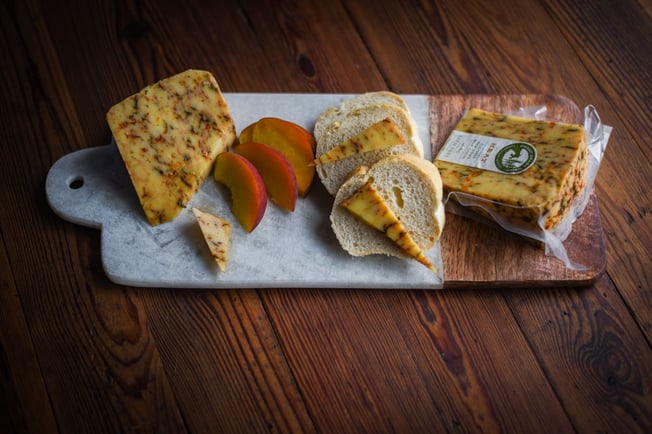 Sweet Grass Dairy is a local south Georgia family farm and cheese company based in Thomasville, GA. We've been partners with Sweet Grass Dairy for years. You may have noticed their Cheese Plate on our Pavilion Menu. We share similar values in land management and animal husbandy with Sweet Grass Dairy. Their use of rotational grazing for their Jersey-based dairy herd upholds the same regenerative mindset we strive to promote on our farm. Their cheeses are all hand crafted and hand wrapped. Their long list of awards over the years demonstrates their continued dedication to quality, local products which also support rural revival. We share a similar path with Sweet Grass in that we both transferred from conventional to grass-based, pasture-raised, animal-welfare focused production methods in the early 2000s. We are so pleased to partner with another south Georgia family farm and we hope you'll stop by our 19th Century, restored General Store in Bluffton, GA to try some of their amazing products.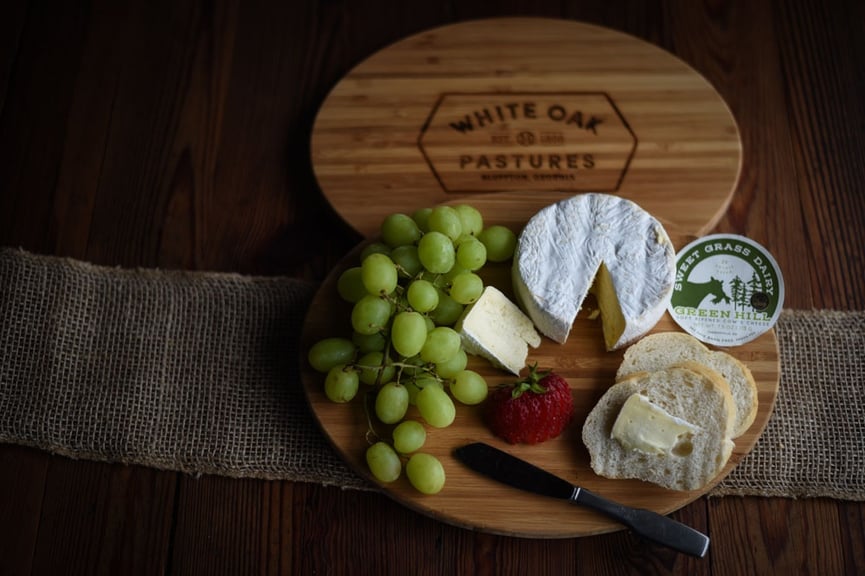 Green Hill- Award winning, creamy, soft cheese made in Camembert-style. The Sweet Grass Green Hill Cheese has won 2nd Place in Jungle Jim's Best in Show 2017, 3rd Place in Champion of Cheese 2017, 1st Place in The American Cheese Society 2015, 2008, 2007, and silver Medal in the world Cheese Awards in 2010. Pair this pasturized cheese with any sparkling wine such as Champaine, Prosecco or a rich IPA beer.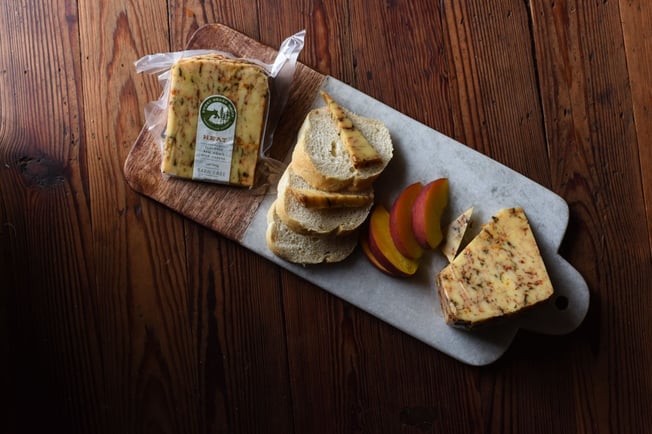 Heat- Heat is mildly spicy coupled with a natural smokiness that is decidedly different from your average pepperjack. Each wheel is handcrafted and aged as least 60 days to create a semi-firm, flavored cheese. Real chili peppers including Pasilla and Ancho provide the kick while the Chipotle and Paprika give Heat its smokiness. This cheese melts well and will spice up your favorite meals.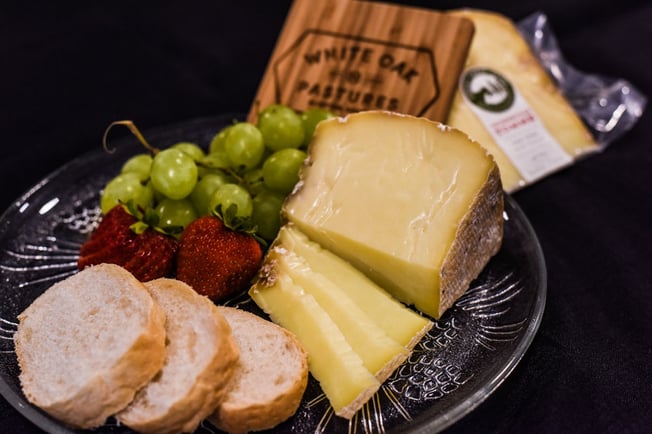 Thomasville Tomme- Made in the style of Pyreneese table cheeses, Thomasville Tomme is a 60-90 day aged, semi-soft cheese with a creamy, earthy flavor. Pairs well with any earthy red wine such as Pinot Noir or Gamay, or a hoppy beer such as a Pale Ale. This unpasturized table cheese has been awarded the 2017 softi GOLD Winner, 2017 Good Food Awards Finalist, 1st Place in the american Cheese Society Competition in 2002.
---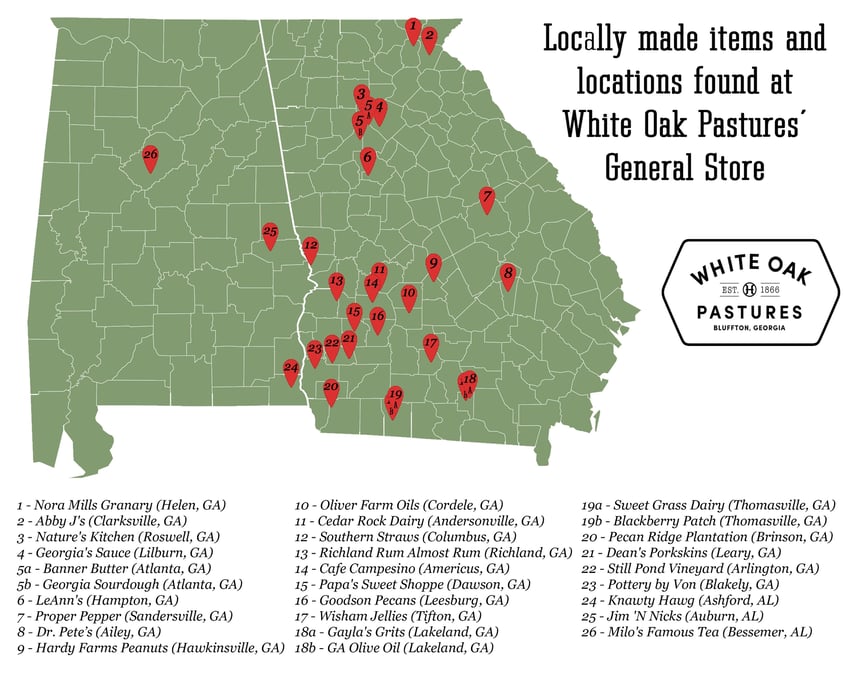 ---