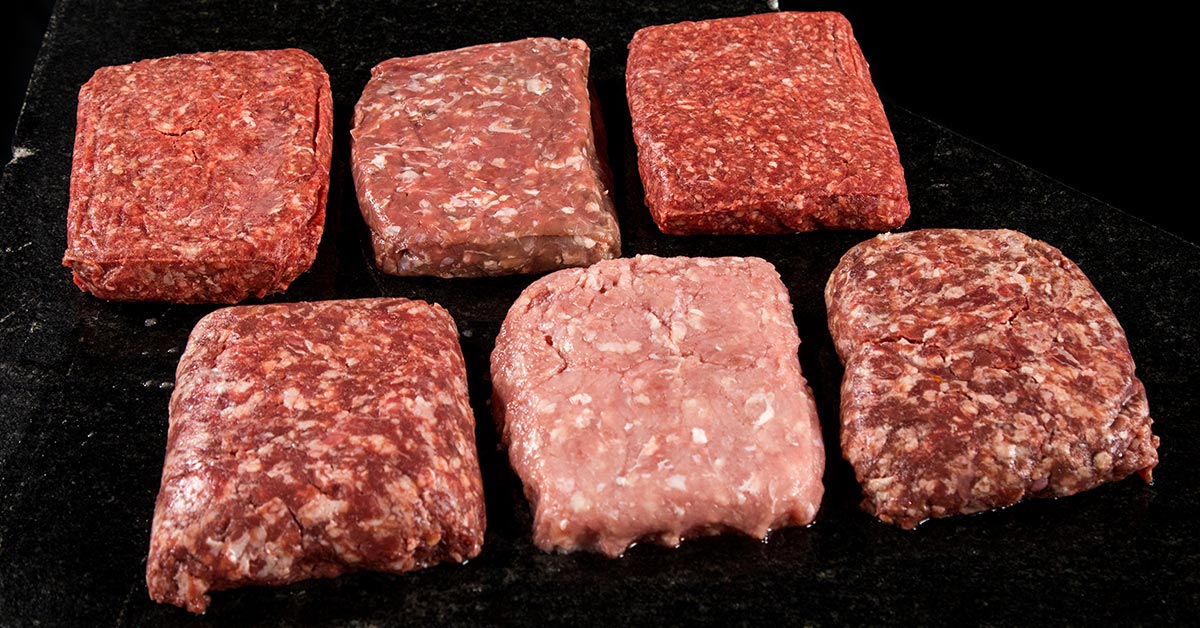 There are few things better than a grassfed beef burger fresh off the grill at the end of a long day. But as many of our customers are learning, there are some alternatives beyond a basic burger.
We're not talking about those… fake burgers, we're talking about custom gourmet grinds. With a diverse array of species living on our farm, we have the opportunity to get a lil fancy with our ground meat.
Most farms rely on middle men, aggregation centers, and third-party processing sites to deliver products like grassfed ground beef. But at White Oak Pastures, we raise, slaughter, butcher, grind and package all of our meats and poultry on our farm. We keep everything on the farm, which allows us total control, transparency, and, in this case, creativity with our grinds.
Here, we answer a couple common questions about what you need to know about gourmet grinds.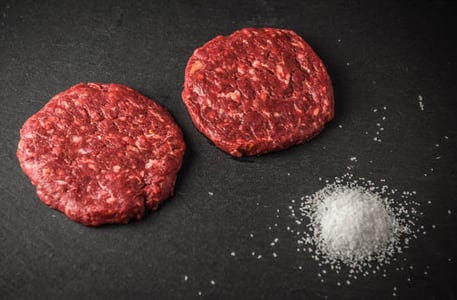 What is the best blend of meat for burgers?
Most ground meats are made up of a set ratio of meat and fat. In large animals, like cattle, lean cuts are combined with a fat in a set proportion. The most common ratio for grassfed ground beef is the 80/20 ratio, meaning that the ground beef is 80% lean meat, 20% fat. In smaller animals where fat is more evenly distributed throughout, like poultry, the grind might contain both light and dark meat, but no extra added fat.

What is the best cut for burgers?
Ground meat is an incredibly versatile ingredient, and although a burger patty is classic, it can be used to a wide variety of recipes. Ground grinds can be the star of the meal, or stretched with other ingredients. Ground meat can be used in slow-cooked meals like a long-simmering ragu or chili, or made into braised meatballs. Grassfed ground beef can be quickly sauteed in a pan for a taco night, or yes, formed into a patty for a burger on the grill.
Our customers are using our ground meat to make a ton of different recipes, and finding that they prefer different combinations for different dishes. Nowadays, the classic 80/20 grassfed ground beef has been joined by more creative grinds. And because we have so many species of livestock on our farm, we have the opportunity to create a wide variety of custom gourmet grinds.
Some recipes may call for a fattier grind, suited for our Grassfed Ground Beef and Pastured Pork Bacon 50/50 (you're reading that right, that's 50% Pastured Pork Bacon), and some work better with a leaner grind, like our classic Grassfed Ground Beef (80/20 Blend). Maybe you want a bold flavor like our Beecon Grind (80/20 ground grassfed beef and naturally cured Iberico bacon) or a versatile Zesty Italian Grassfed Beef Sausage Grind. Or if you're just tired of forgettable grillout burgers, you might want to switch things up with Grassfed Ground Lamb.
Gourmet grinds can also better suit certain diets or dietary restrictions. For example, our Grassfed Paleo Ground Beef, made for our friends doing the Paleo diet, is made up of Ground Chuck and Brisket (40%), Beef Liver (20%), Beef Heart (20%), Beef Spleen (10%), Beef Kidney (10%). For those looking for foods high in mineral content, we offer Grassfed Ground Organ Meat, a combination of grassfed beef liver, heart, and kidneys.
Whatever you're cooking, we probably have a gourmet grind that fits the occasion - everything from Pastured Ground Chicken, Turkey, Duck, Guinea, or Goose, to Pastured Ground Pork.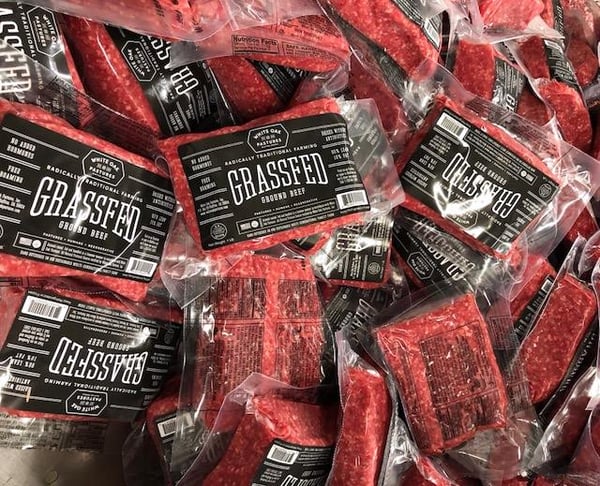 Can I substitute ground pork for ground beef?
Recipes that use ground meats are, generally, amenable to switching out different types of grinds. If you want to mix up a classic taco meat recipe with our White Oak Pastures 5 Bird Grind, the recipe won't require many changes.
The biggest factor to keep in mind before switching out grinds will be the fat content. If your ragu recipe typically uses our 90/10 Grassfed Ground Beef, and you want to switch to the Piggy Back Grind (which is 80% lean ground beef, 20% Iberico pork fat), it's going to change the fat content of the dish. This may not be an issue for ragu (who doesn't want a little extra richness with Italian food?), but if you're trying to keep meatballs holding together in a simmering sauce, the extra fat content may affect how it stays together.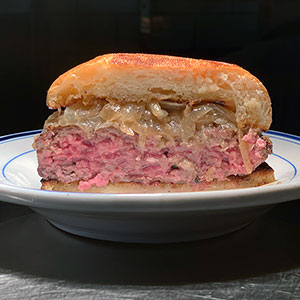 A burger made from our Piggy Back Grind, 80/20 lean grass beef and Iberico pork fat
In addition, when using a different type of ground meat for a recipe, the preparation may be the same, but the cook time may vary. For example, you'll want to cook your turkey burger all the way through, but you may want to hit a nice medium with your grassfed beef burger.
How do I store ground meat?
When shipped, White Oak Pastures ground meat arrives at your home frozen. Ground meat can stay frozen for up to six months, and once thawed, it will keep in the refrigerator for up to two days.

What are some gourmet burger ideas?
What to make with our Grassfed Ground Goat:
What to make with our Grassfed Beef Steakburger Grind (85/15 combination of savory steak cuts like rib loins, strip loins, and tenderloins)
What to make with Pastured Ground Turkey: