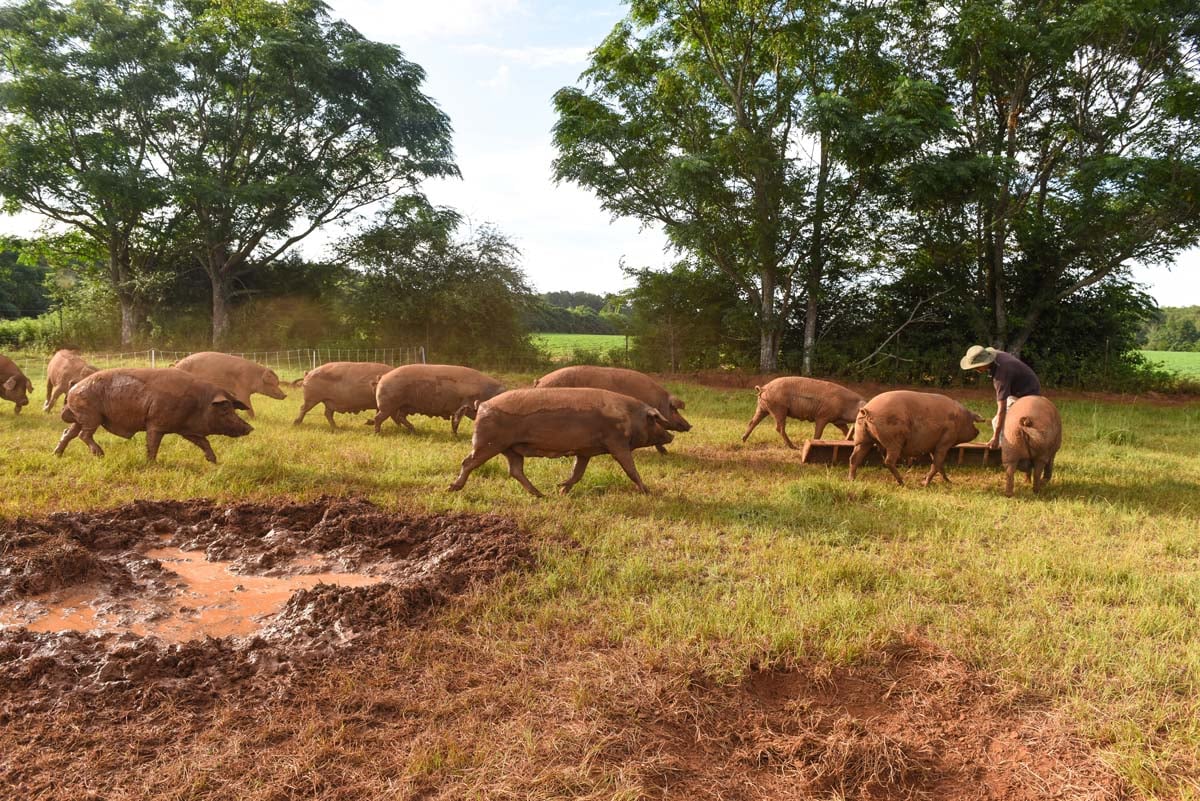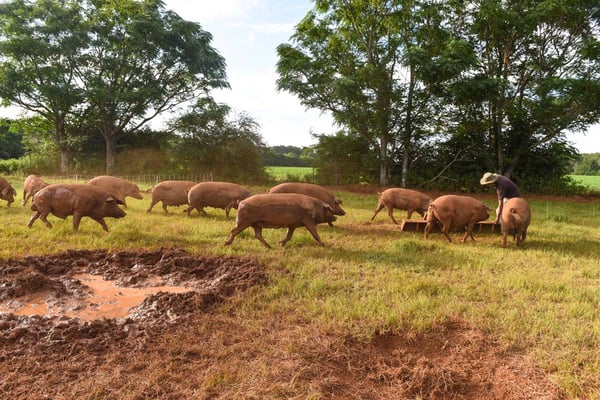 I can't think of a soul who wouldn't want to read an article entitled The Jámon Went Down To Georgia, although there is no connection to the Charlie Daniels Band song The Devil Went Down To Georgia. The eloquent author is Maryn McKenna, writing about a "Spanish hog," as our Director of Livestock John Benoit calls it. The Jámon has replaced the devil himself and is now living in South Georgia. In Bluffton, to be exact. McKenna's keen observations of these rare, exquisite creatures allow readers the privilege of sharing her experience in their mind's eyes.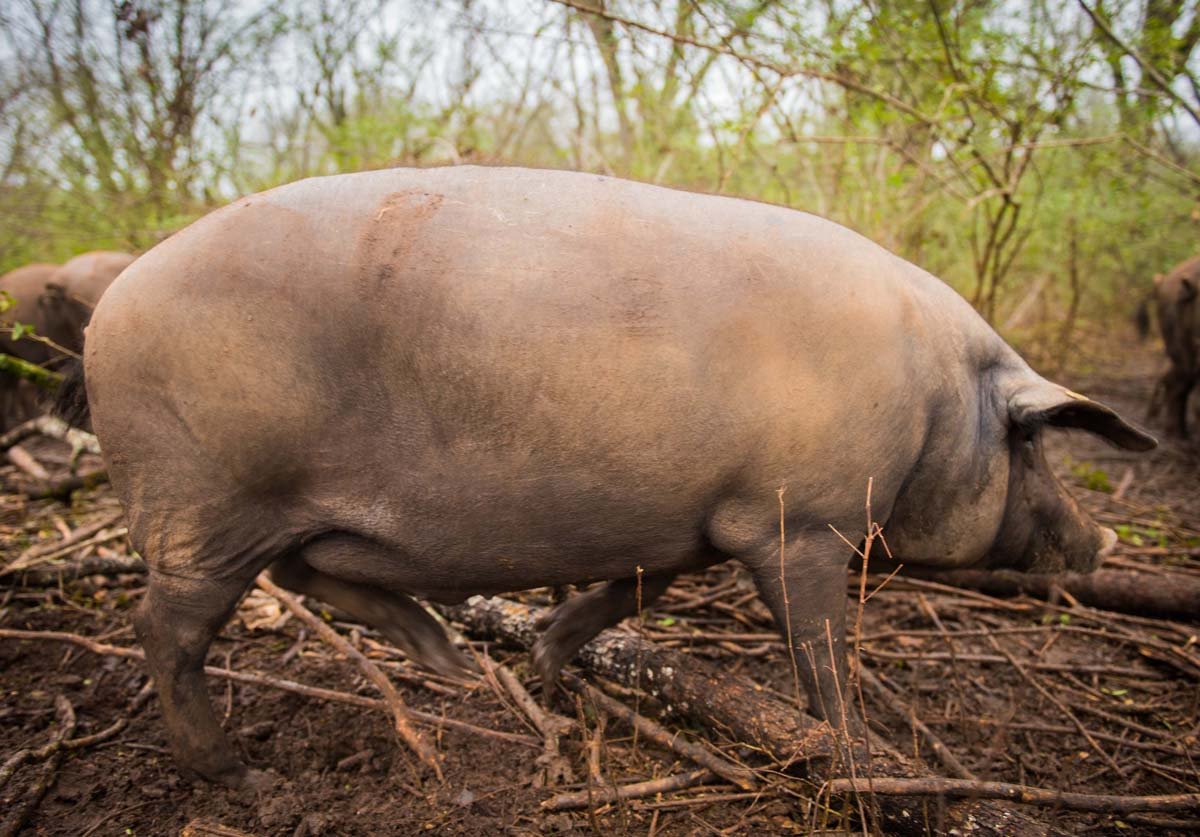 The article provides insight about the characteristics that give full value to these hams. The author explains the secret to the ham's quality and the brilliant marketing phrase that connects this species with an extremely healthy oil. This connection is enough to convince you that these hogs are healthy! We learn their history, their heritage, and their breeding habits.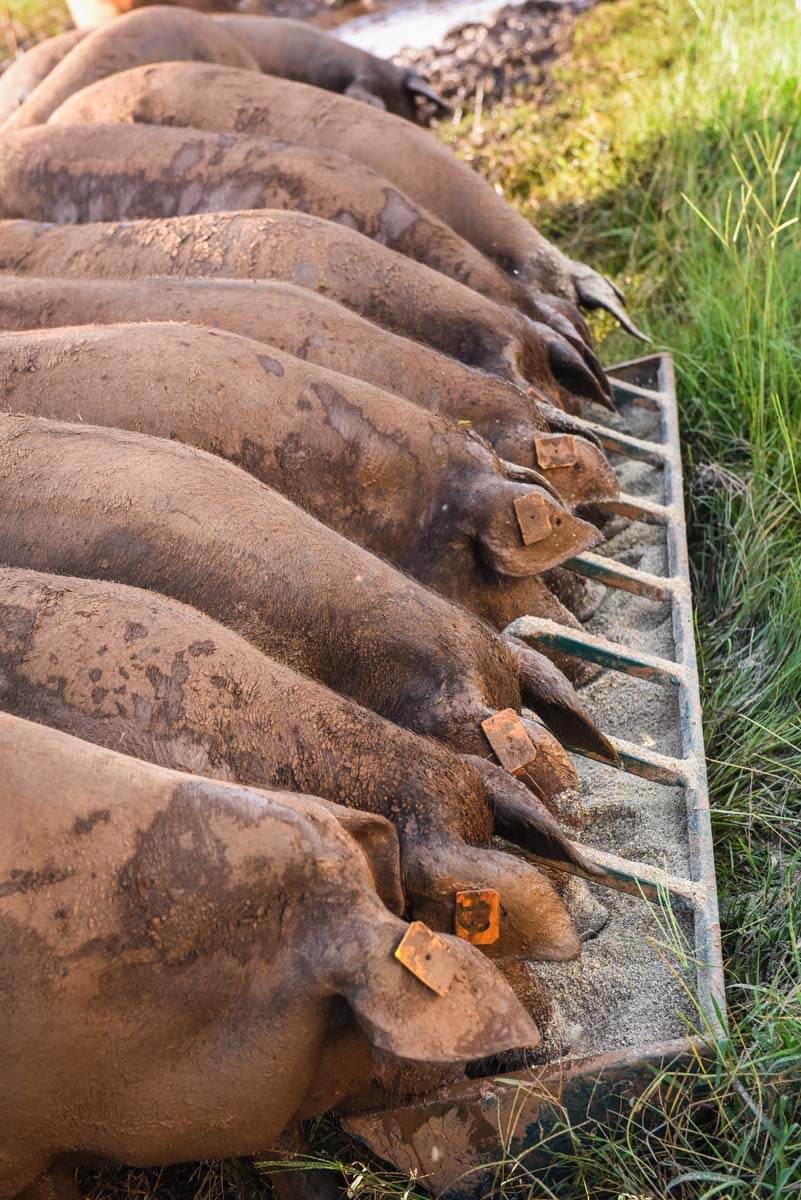 It goes on to explain that Spain was gambling by never seeking a "protected designation of origin" restriction to safeguard the identity and quality of the hogs. The name and reputation of Iberico ham is left entirely up to the integrity of the farmer who will raise them and the landscape on which they are raised.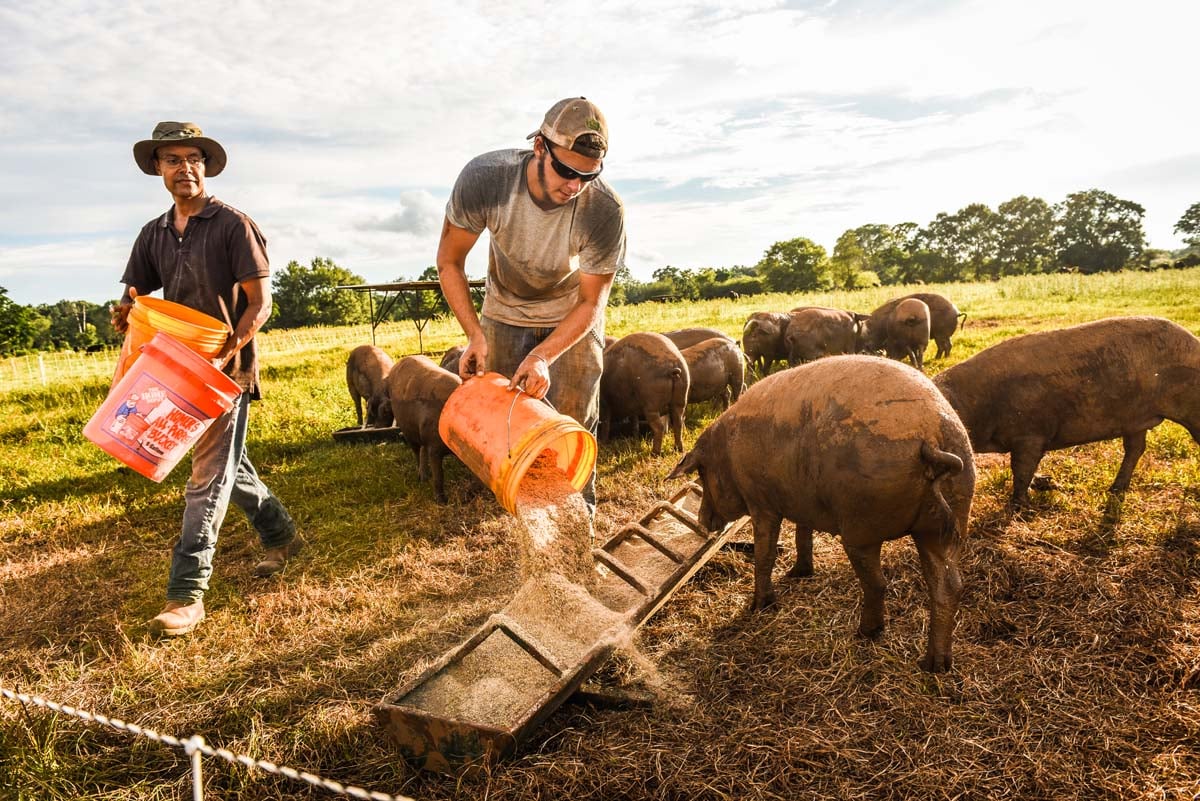 McKenna makes the "marriage" of the Orials and White Oak Pastures, or Will Harris, sound like a match made in heaven: simple and understanding, with both sharing the same goal to produce Jamon Iberico. However, flying 24 young, unbred females and six rambling boars from Spain to South Georgia is anything but "simple," yet well worth the effort it took.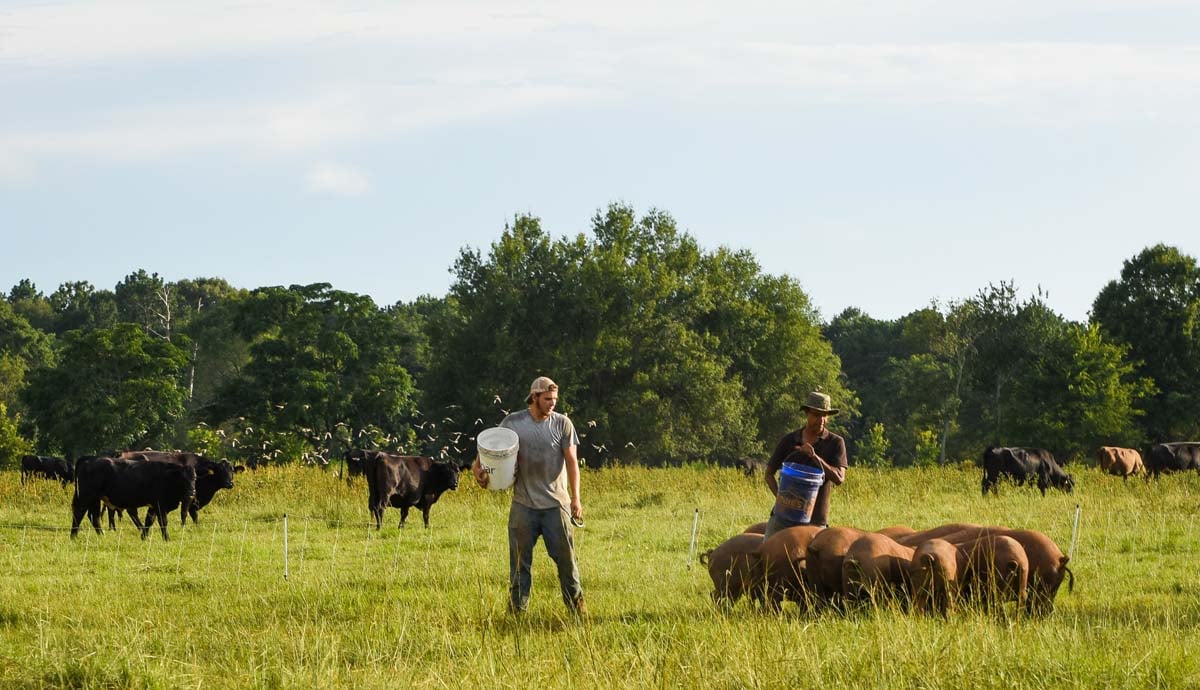 Read Maryn McKenna's full article The Jamon Went Down To Georgia on Eater.com and order through our online store today to taste our Georgia-Raised Iberico Pork for yourself.