Alena Ivakhnenko reveals ways in which we use our hides and the opportunities available for others to purchase quality custom made leather goods. White Oak Pastures offers artisans and leather enthusiasts the option to purchase the most exclusive leather hides from Grassfed, Certified Humane, Pasture-Raised cattle on a regenerative farm.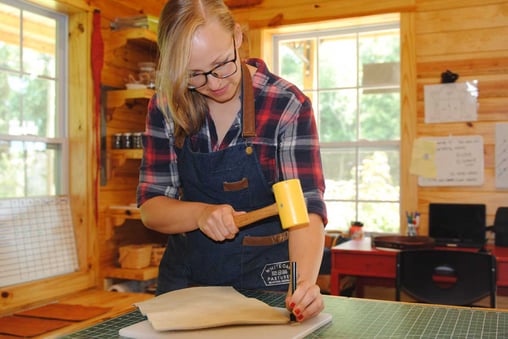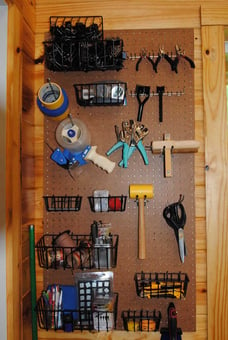 "When we get our hides back from the tannery, each one that has had the hair removed is split down the spine. This means that we work with half-hides when making leather goods. The thickest part of the hide is along the spine, while the thinnest part of the hide is from the underbelly of the cow."
We choose to have our hides remain "full-grain," which means that none of the grains on the tops of the hides have been removed. This allows the natural marks, scars, and blemishes that the animals have acquired become representations of their time spent on-pasture and is part of the story of our leather. An additional advantage of the full-grain hide is it keeps the hides strong, and much more durable for the consumer.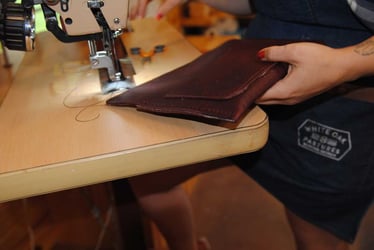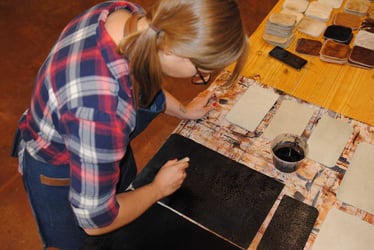 Our craftswoman, Alena, feels "it is very rewarding to tailor-make interesting designs on our leather for our visitors who are looking for a special gift or product. That ends up being a fun and interesting learning experience each time I get to make a new item. We also sell our leather to guests who have personal projects. Several customers love to make things themselves and we are proud to provide them with quality materials from our farm to work with."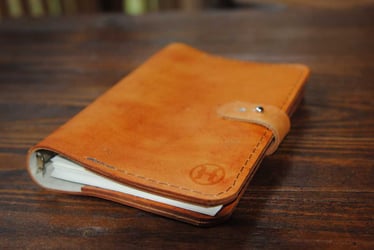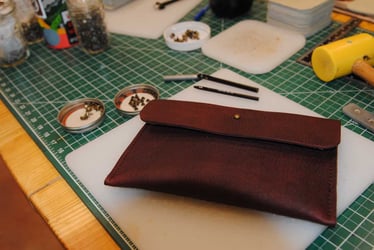 "We currently have custom-designed, leather-bound guest journals in each cabin, where visitors can leave comments and stories of their experiences here at White Oak Pastures. If you dine at the Food Truck located next to our General Store, the west wing dining area features our monogrammed coasters. I am currently creating coasters, as well as cutlery rings for our Dining Pavilion." Although Alena is always creating new designs, she welcomes requests for novelty items that share their own story, in addition to the story behind White Oak Pastures leather.