The White Oak Pastures General Store, online store and Food Truck are proud to offer our smoked turkey breast, which are ready to eat for your convenience! Naturally cured (no nitrates except for those naturally occurring in celery juice powder), then smoked using natural hardwood, you'll love the taste of this humane and sustainable product. Whether it's on a sandwich or in a wrap, when you need a quick meal on the go, these are PERFECT for everyone! Even fourteen-month-old Jack Harris, White Oak Pastures sixth generation, loves these turkey breasts cut into bite-size pieces.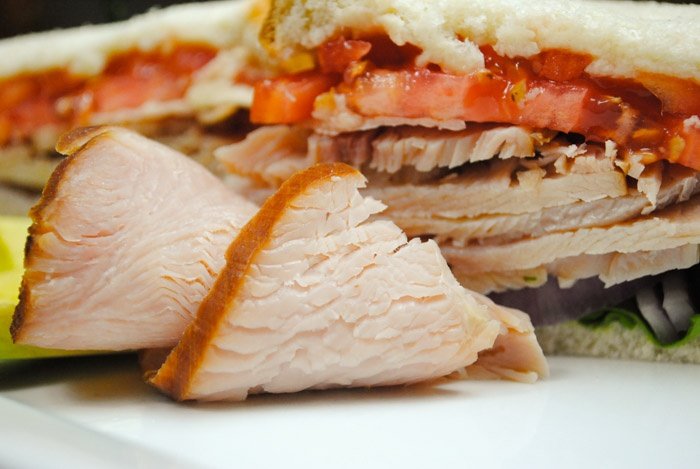 Our turkeys are Certified Non-GMO, GAP Step 5+ and Certified Humane.
We weren't able to smoke these breasts on the farm, since we had more available than we could handle. So, we called our dear friends in Minnesota, the Lorenz crew to create this special treat. We know it was smoked and cured by some of the best in the business, and we look forward future items we can have further processed at their facility.
To keep these breasts juicy, we've left them whole, which allows each customer to slice them best for their application.
"As a working mother, I appreciate the convenience of a high quality product that is ready to go! Who has time to cook these days?" comments Tourism Manager, Jodi Benoit.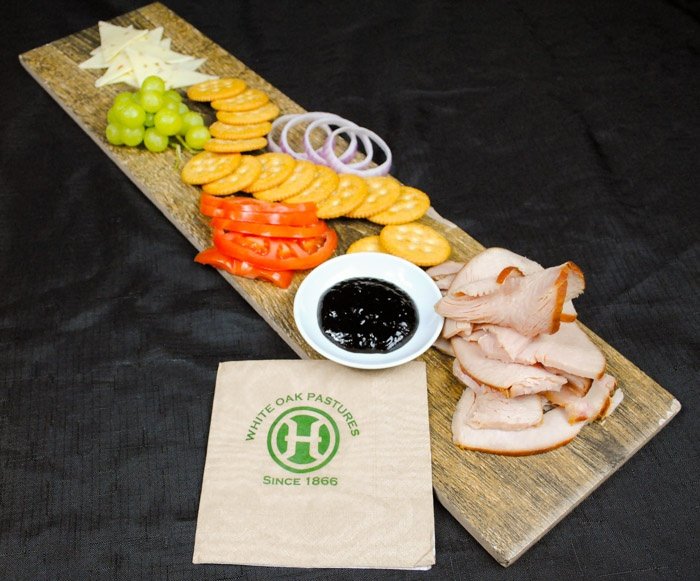 We are excited to offer this easy on-the-go option for our busy customers.
You can find these delicious, smoked turkey breasts on the freezer shelves in our General Store in Bluffton, Georgia, or incorporated in some of our On-The-Go Food options sold from our Store.
White Oak Pastures Certified Non-GMO, Pasture-raised Turkeys play an important part of our Serengeti Rotational Grazing Model. Our turkeys freely roam our pastures unconfined, and are never treated with antibiotics or steroids. We slaughter and hand-butcher our turkeys on our farm in our zero-waste, USDA-inspected processing abattoir. Our turkeys are Certified Humane and a Step 5+ in the Global Animal Partnership
Ingredients: Turkey, Water, Sea Salt, Maple Syrup, Brown Sugar, and Cultured Celery Juice Powder.
Each pack will weight .1.61-2.0 lbs each.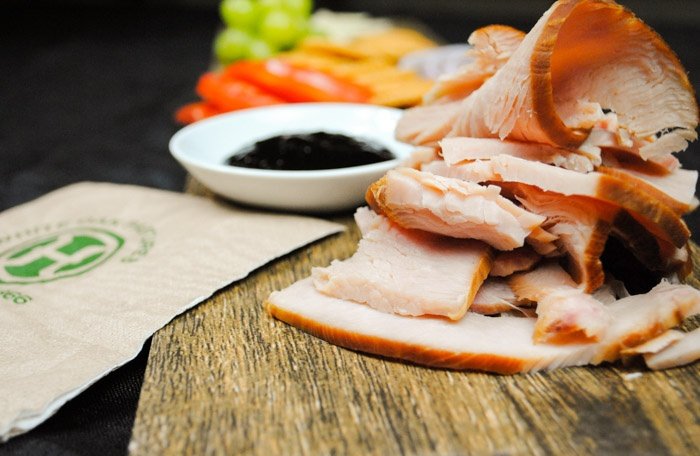 Our turkey breast is naturally cured and hardwood smoked.