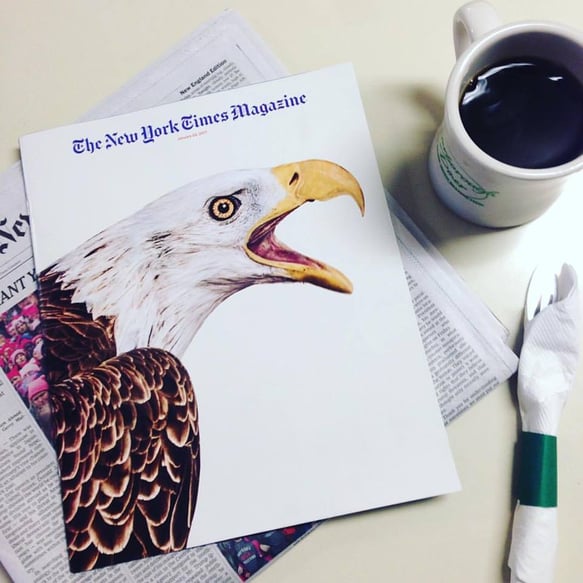 This beautiful New York Times cover was created by photographer Dan Winters and the above image by Wyatt Williams.
If you know about White Oak Pastures, then you have probably heard about our "Bald Eagle Situation". Whether you're familiar with the story or not, you should read the excellent piece by our friend
Wyatt Williams whose article was featured on the cover of the New York Times: "When The National Bird Is A Burden". He speaks with insight on the unnatural predicament of the 70+ bald eagles living on the farm due to our pastured poultry, and also draws attention to the ongoing conversation (and frustrations) with the Farm Service Agency on our eligibility for the USDA Livestock Indemnity Program, which helps farmers who suffer loss due to a protected species.