We are excited to announce that our 2017 Holiday Turkeys are now available for pre-sale! These birds are very special to us, as they spend their time rebuilding the soil as they scratch and peck for bugs and grubs. White Oak Pastures turkey production began in 2010 with only 500 Holiday Birds, which were brooded just behind the processing abattoirs. It didn't take long for these great distance rangers to completely cover the area of our processing abattoirs. We learned these birds have a great desire to range much farther than our other poultry species. We have since relocated them to a different part of the farm! Our turkeys are Certified Non-GMO, Step 5+ in the Global Animal Partnership, Certified Humane and Animal Welfare Approved.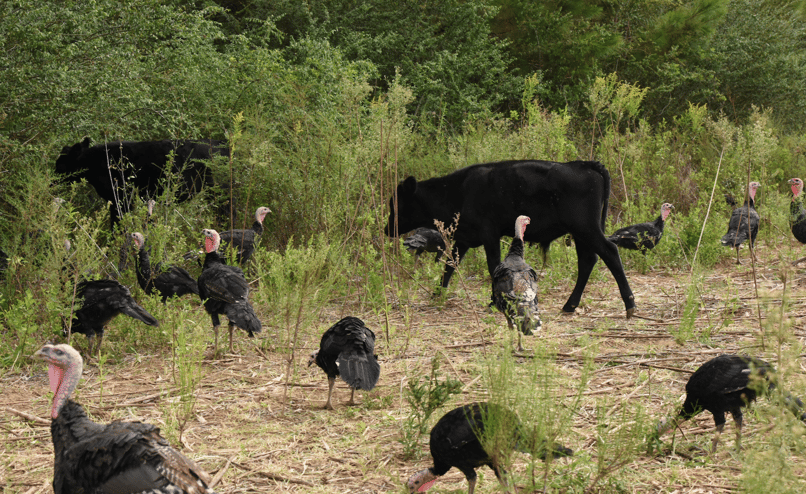 The demand for our Holiday birds has been overwhelming, and we now raise about 6,000 birds for the Thanksgiving/Christmas Season. Rarely do we have any left after Christmas. These birds take about 20 weeks to grow into a dressed 12-16 lb turkey, which is much slower than the industrial turkey lifespan. In fact, commercially raised turkeys reach this same weight in about 8-10 weeks. All our of our poultry roam freely on pasture and are supplemented with a Non-GMO Grain mix.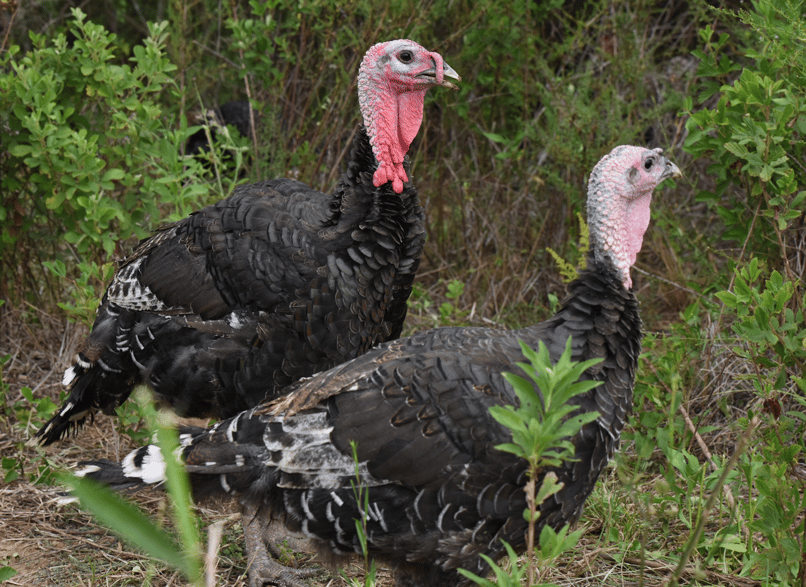 In November, the Poultry Processing Abattoir will be busy getting many of these birds processed in preparation for Thanksgiving. We are all excited for the Holidays, and the additional work we are granted. They are truly a blessing for the whole farm, production, processing, order fulfillment and the end consumer.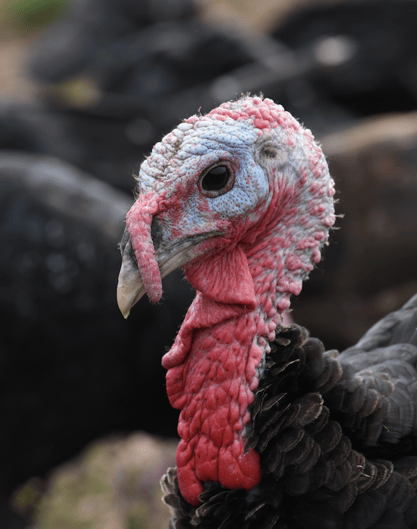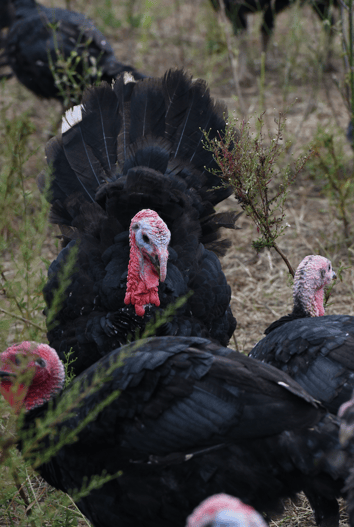 We hope you will take advantage of the Holiday Turkey Pre-sale. If you reserve your bird before
August 23rd
, you will receive a 10% discount on your Holiday Turkey. The turkeys will ship via UPS/FedEx the week of
November 14th
, so you will have plenty of time to thaw and brine your bird.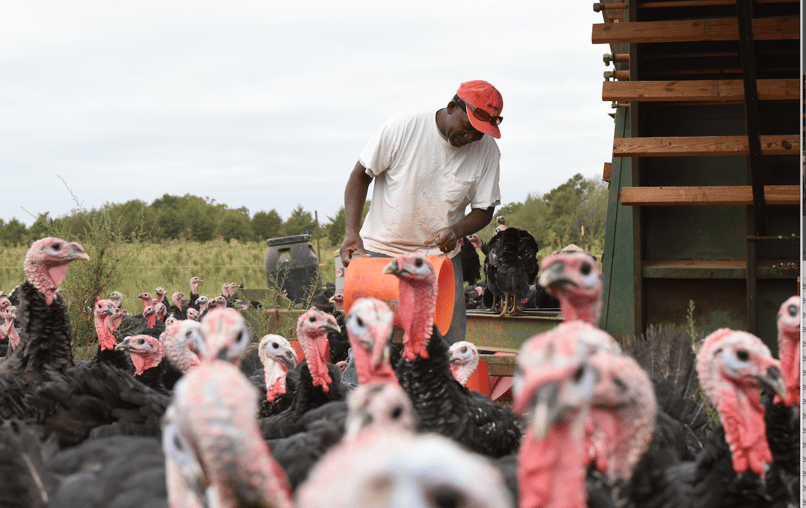 We do ask that you place your Holiday Turkey order separate from any other items, because these turkeys won't be ready to ship until
November 13th
. Inventory changes daily for each item, so If you would like to add additional items to your already purchased turkey, we will give you that opportunity with a coupon code for shipping. We will use the email used on the order confirmation to correspond with you for future updates about add on items.
We are excited to share our farm with you, and we hope you will make these Holidays even more special with a White Oak Pastures turkey.