Who would have thought that a small jelly kitchen in the Mitcham family's backyard would grow into a major company? I'm quite certain Robert, Sr. and Patsy Mitcham did not know that Robert's agricultural experience and teaching, along with running the canning plant at that school and the canning plant for Rabun County would turn into this!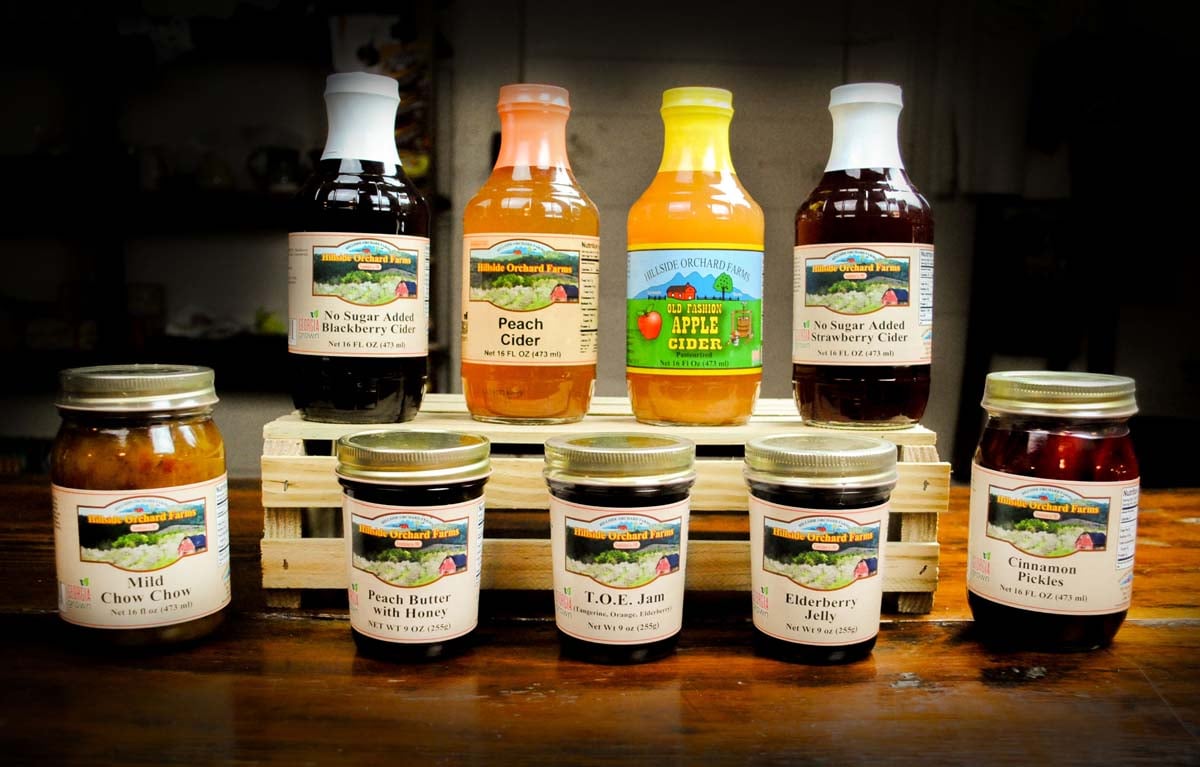 "This" meaning a company that started out with 10 products but grew into a major company producing more than 600 products. Hillside Orchard Farms ships all over the United States, the Bahamas, Bermuda, The Cayman Islands, and Canada. But most importantly, they ship to White Oak Pastures' General Store in Bluffton, GA!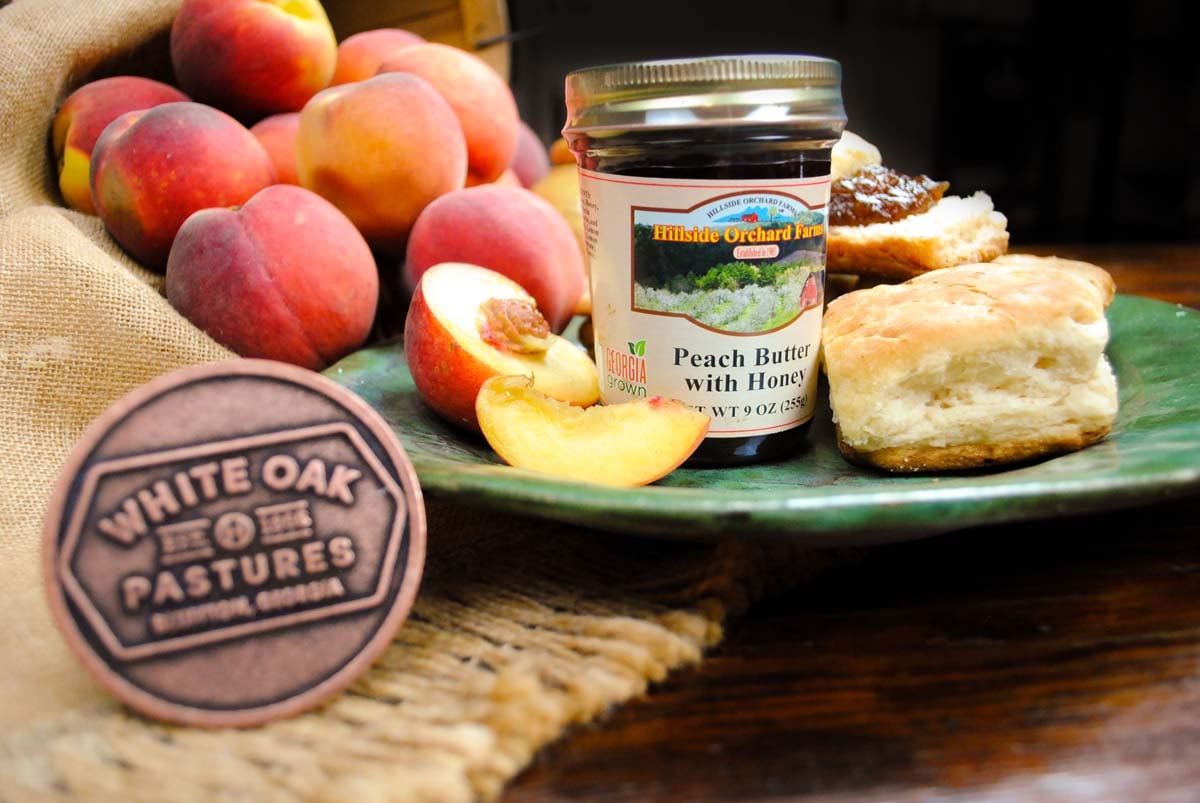 It takes three generations to run the cannery, farm, and agritourism operations at Hillside Orchard Farms and they love to share their knowledge with other farmers and the public. Hillside Orchard Farms' agritourism business offers you a chance to feed goats in the barn yard, visit "Festus" the Donkey, get lucky in the gem mine, and watch a show put on by the locals. They have seasonal activities that include picking blackberries, along with "Blackberries & Bluegrass", a hayride, and a train ride around the farm. All of this stems from that little jelly house in Robert and Patsy's backyard. A wonderfully positive example of "making a mountain out of a molehill".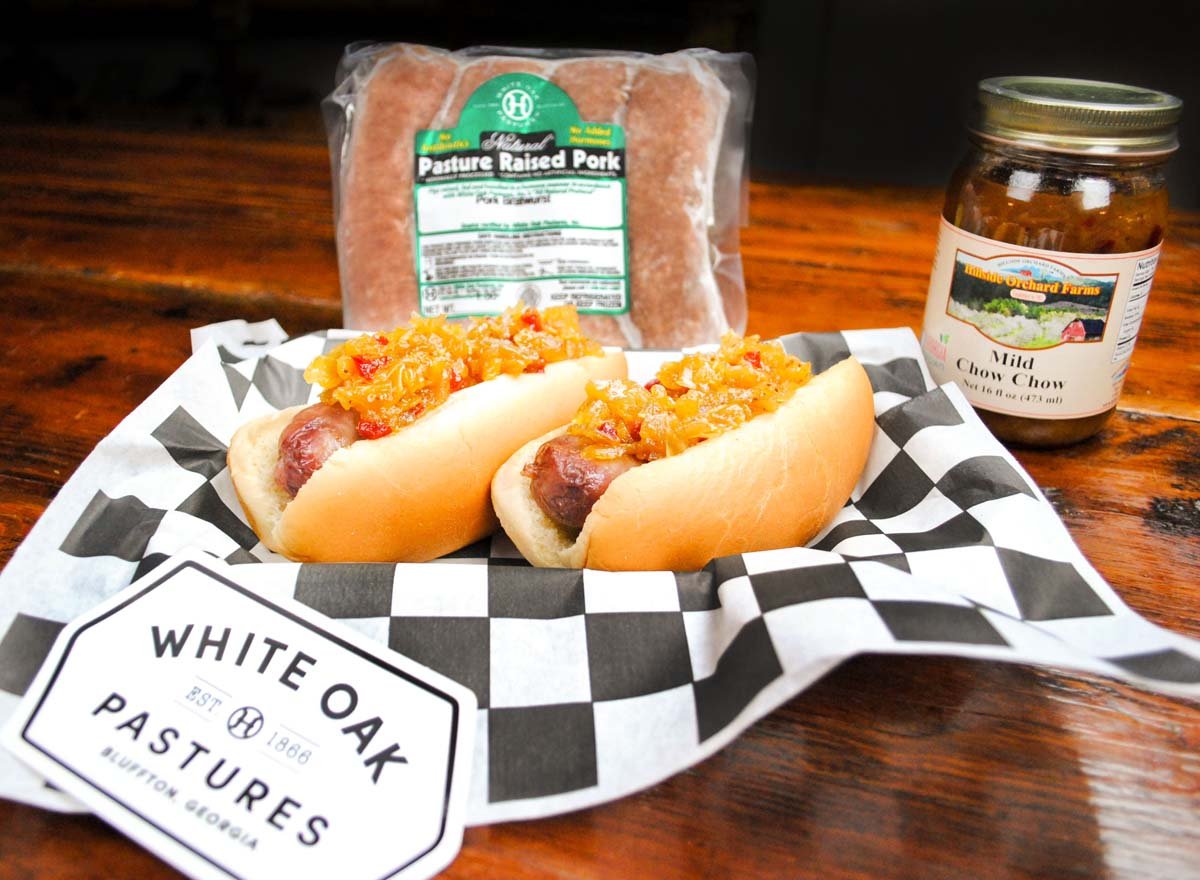 While White Oak Pastures is also a farm, we offer something very different, but we are both family-owned, family-run companies who have started from the ground up. Literally. So, drop by our General Store where you will find Hillside Orchard Farms Cinnamon Pickles, Peach Cider, Mild Chow Chow, Elderberry Jelly, Peach Butter with Honey, along with other delightfully delicious products. We'll share them with you!