Having a big, beautiful, leather bag is something people tend to love. If you look at current trends, there is a return to classic shapes and quality materials, which never, ever go out of style. With the leather from our grass-fed cattle, we are offering an unprecedented, unequaled line of products.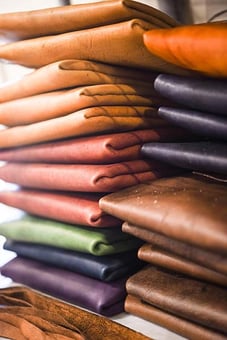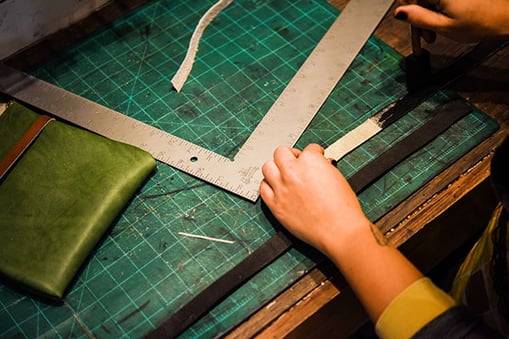 One of the first items we created in our leather workshop was a tote from our tanned hides. With distinct leather from our grass-fed cattle, we cut, dye, and sew all of our leather accessories by hand. Our collection has expanded since 2015 to include different-sized wallets and clutches. We also craft monogrammed coasters, potholders, and leather earrings with a "twist."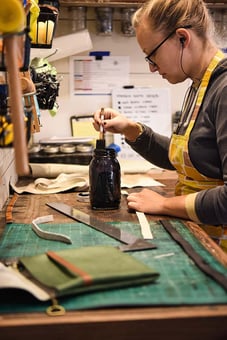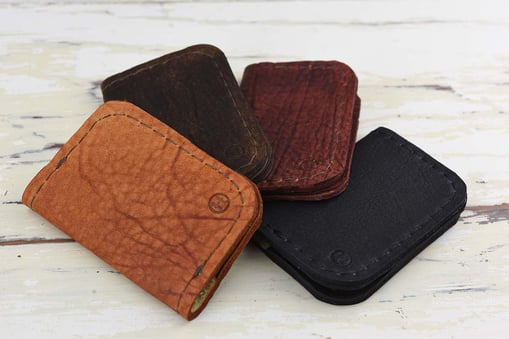 Leather is a premium choice of material to work with since it is durable, strong, and has a unique medium to shape. Because hides are tanned in small batches, we are careful not to waste even the smallest piece. Alena Ivakhnenko, our craftswoman, explains, "One of our main goals in the workshop is to keep things within our hands as much as possible. This means that every piece is made with a personal touch with differences in dye, strokes, and patterns in the hide, which makes each piece distinctive in its own way. We use a leather sewing machine and a splitter, which essentially thins the leather, so it's easier to sew or work with. The hardware used to finish our products has been providing generations of leather crafters with the proper tools since 1919."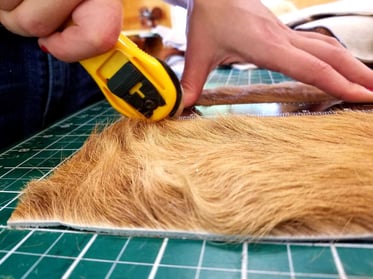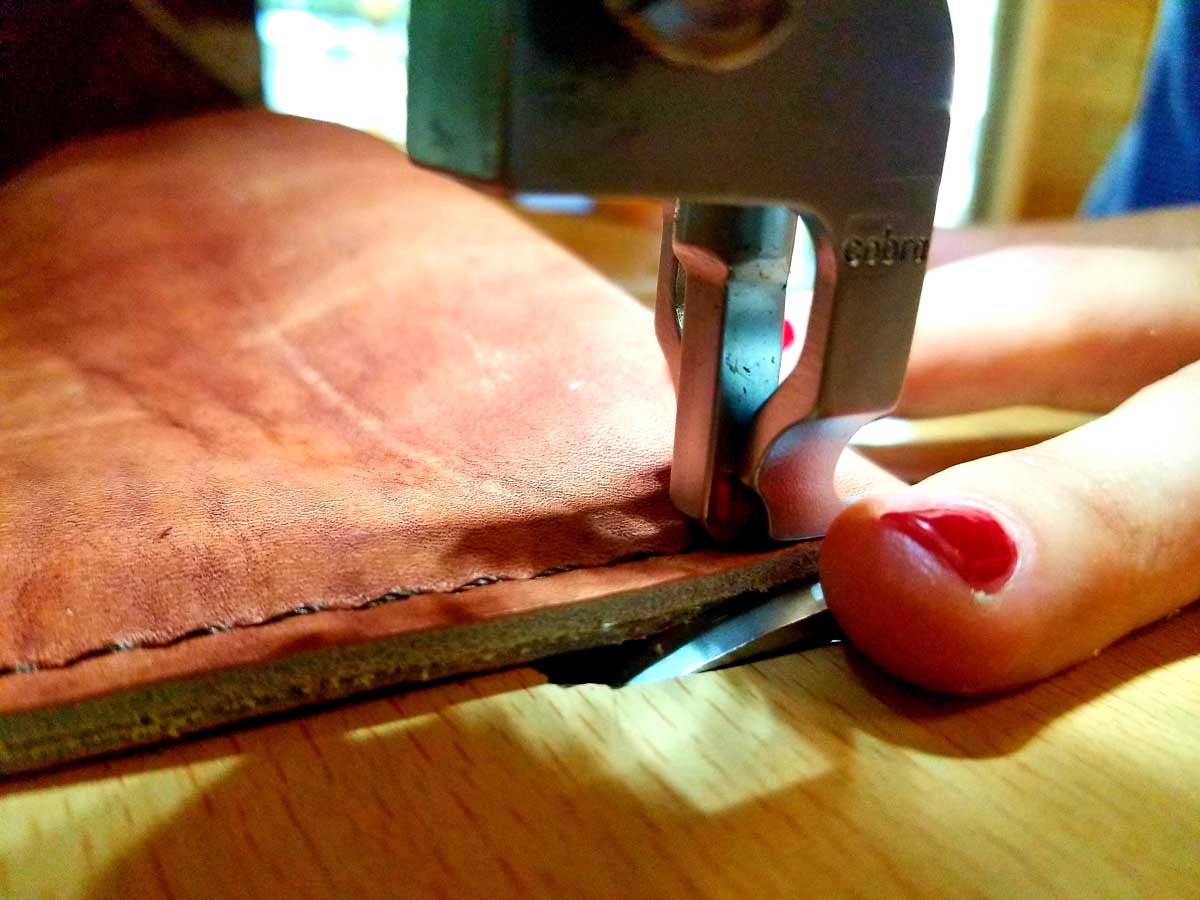 "Each year, we save about 200 hides during the colder winter months to be tanned in Sebring. The majority of these hides are returned to us with the hair removed, which is what most people consider "leather". We cut and dye the leather accessories while saving the hides with hair that have the most unique colors and patterns still intact," states Alena. Those become our beautiful cowhide rugs, some of which are in our cabins for guests' lodging. You may also see the beauty and feel the texture of these rugs at our leather shop across from the General Store in Bluffton, GA. White Oak Pastures is always changing, always progressing. That is why we are expanding the use of our hides to include goats and sheep raised on our farm, which is another way of abiding by our zero-waste pledge.