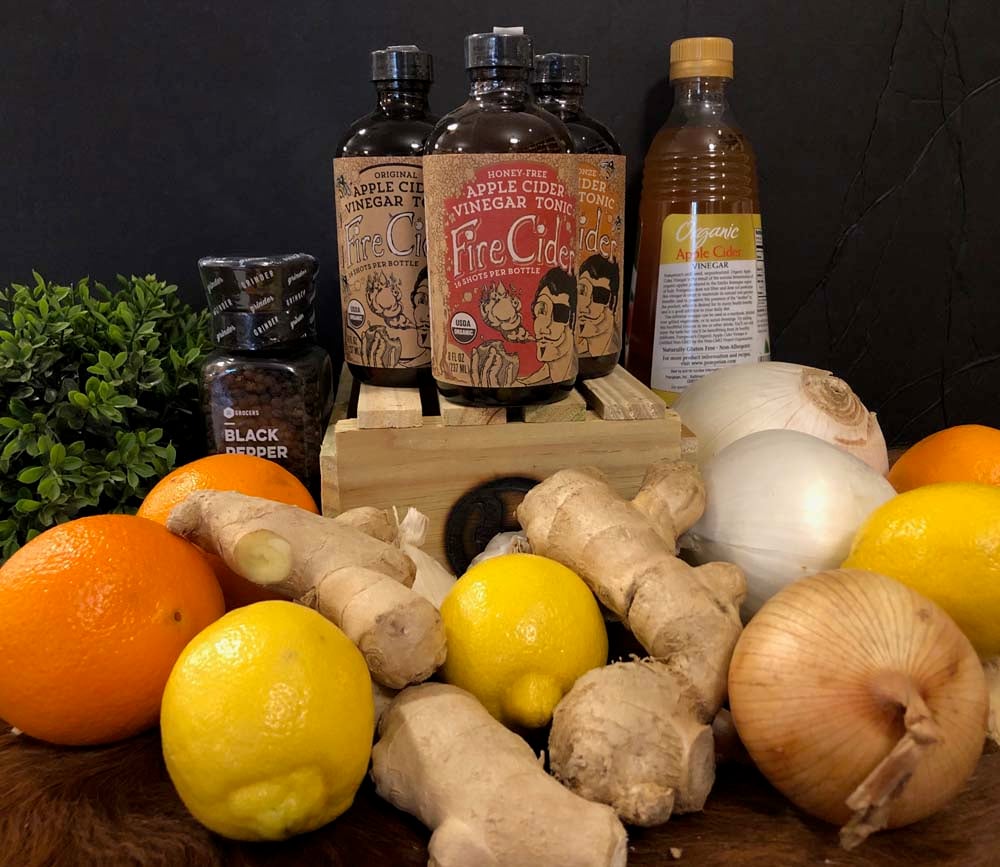 When Dana St. Pierre offered his wife, Amy, a home remedy handed down from his German grandmother, Elisabet, I'm quite certain neither anticipated the path on which this would lead them. Amy can attest to the profound improvement in her overall health and energy levels. Because of that, she suggested they make a batch of their tonic for the 2010 Sire City Sanctuary Shindy, a Berkshires-based holiday artisans festival. Not only did Dana and Amy sell out of their tonic, they also had eager people showing up on their doorsteps wanting refills! Dana and Amy have taken an age-old family tonic and tweaked it to soothe the contemporary palate. Partnering with Amy's brother, Brian, they created a company with the mission to promote an amazingly healthy lifestyle with Fire Cider. The label of this tonic and the word tonic itself is reminiscent of the days of the Medicine Shows, which were touring acts that sold miracle cures that claimed to have the healing ability to cure diseases, smooth wrinkles, remove stains, cure most ailments, and even prolong one's life. The English band Big Audio Dynamite even wrote and recorded a song called Medicine Show, but I digress. Dana and Amy aren't selling miracles. They are sharing their family's knowledge and experience so that others may reap the benefits of Fire Cider as well. These two have gone back to the basics of health and are extracting from the land. They start with certified organic ingredients only and anti-inflammatory turmeric, which fights inflammation. Inflammation causes a plethora of health issues. The ingredients are steeped in raw apple cider vinegar. Apple cider vinegar can kill many types of harmful bacteria, lower blood sugar levels, fight diabetes, reduce weight and belly fat, lower cholesterol and improve heart health.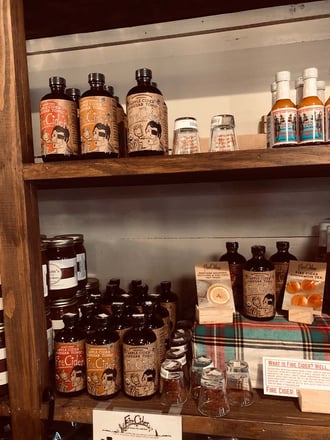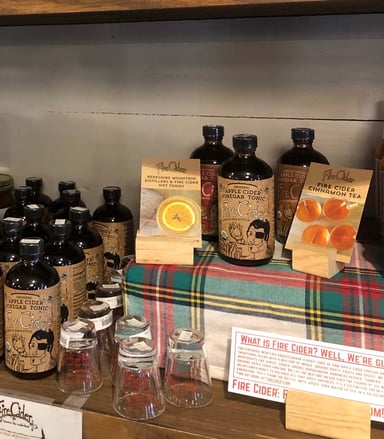 Dana and Amy have worked with certified organic farmers to grow products that are free of pesticides, growth hormones, and artificial additives. They have concocted three different nutrient-rich, palatable tonics: Fire Cider Original, Fire Cider Honey-Free Flavor, and Fire Cider African Bronze Flavor. Fire Cider Original steeps at room temperature which preserves the living vinegar culture and allows the sweet, tart, and spicy flavors to develop. The tangy, tart and spicy Honey-Free Flavor is Certified Vegan and is great for those on Candida or Low Sugar diets. This is the unsweetened tonic. That leaves us with the smokey, spicy, sweet African Bronze Flavor. This certified organic mixture blends roots, fruits, and spices with multi-floral honey that comes from Zambia, where beekeepers harvest the hives on the wild forest bees. The honey is darker, micro-nutrient and anti-oxidant rich with smooth textures and traces of toffee, smoke, and spice.

Fire Cider is made in the Berkshires of western Massachusetts. Fully recyclable shipping boxes and paper packing tape, as well as packing material made from 100% recycled fiber, carries these bottles of tonics far from Pittsfield. Dana and Amy St. Pierre are certainly sharing the health! Come visit us at our General Store in Bluffton, GA to pick up your Fire Cider Tonics.