Cecil Burns describes working at White Oak Pastures as "fun", which should not surprise anyone who has the pleasure of making his acquaintance. I've never seen Cecil when he didn't have a smile on his face, teasing and laughing with other employees, but always working hard while doing so. He is always so helpful and thoughtful to others, and he certainly makes dining at the Pavilion a pleasure!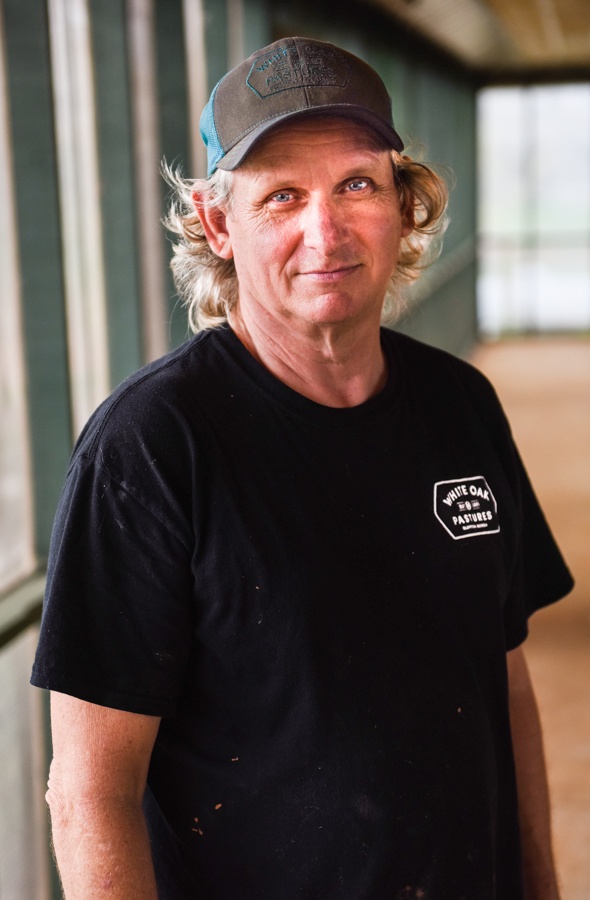 "I grew up in Colquitt, GA, and when I was fifteen years old, I moved to Ocala, Florida to live with my aunt and uncle. Cecil laughed as he said "I loved living there because I had a fake ID. I got married when I was about 32 years old and was married about fifteen years before we divorced. I lived in Pooler, GA, which is close to Savannah, for about seven years. I liked walking around the park they had in Savannah. I worked in Gainesville, FL, Dothan, AL, and Albany, GA, and (in each town) I worked at Cracker Barrel for twenty-two to twenty-four years. I remember one week, I worked seventy-four hours in one week. When I came back home, I moved in with my Mama but now I live next door to my sister and brother-in-law, and I like living in the country. I have a brother and sister who have already passed, so it's me and my sister and my brother in Ocala."
"I shoot pool and drink beer, and I like to play darts", states Cecil, laughing with each word. He shoots pool at the pool hall in Blakely owned by PJ, or "PeeWee" as Cecil calls him. Cecil has a table at home on which he practices for the tournaments. "I lose, but I have fun." Cecil also enjoys camping and said he has camped in tents at the river, creeks, and around ponds. I'd buy a case a beer, and go camping."
"I got to White Oak Pastures about four or five years ago. I had a friend that worked out here and he asked if I wanted to work washing dishes. I said 'yes', and Reid, the chef, hired me and I started working that day."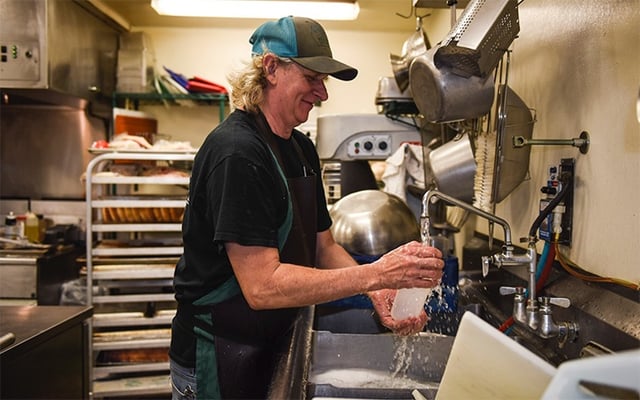 Cecil worked with Lisa, our poultry plant manager, in the poultry plant once, but he prefers working in our Dining Pavilion. Cecil says that he likes all of the food except for the beef tongue. He said he would never eat it but was "tricked" because he didn't know the tacos were "beef tongue tacos". He proudly says that he can cook steaks, hamburgers, chicken, okra, turnips, any good ole southern food! "I can cook anything I put my mind to."
Cecil summed it up nicely when he said, "I like my job, my boss, and the people I work with, and everybody likes me." He is right. Everybody does like Cecil, and we are thankful to have him!