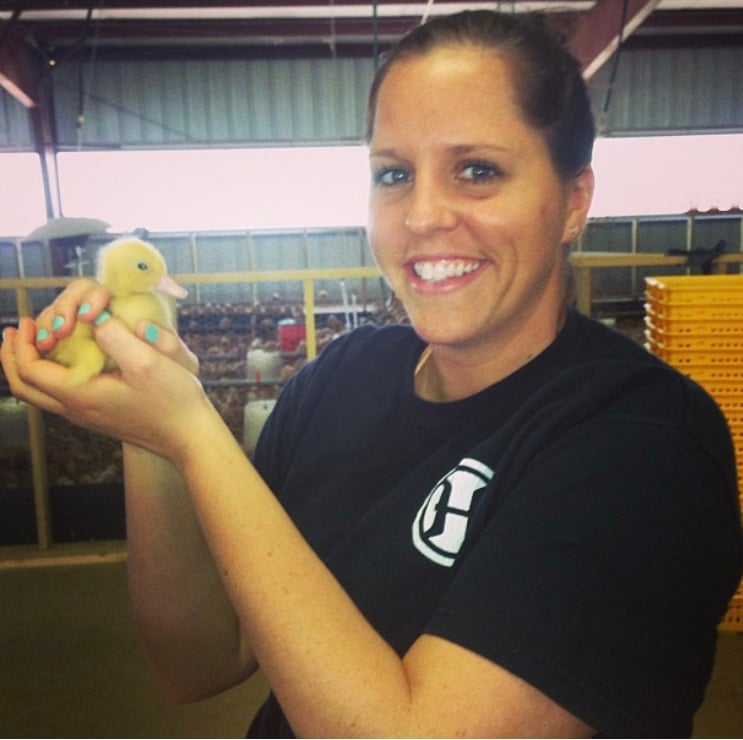 Six months after Amber met Jenni Harris, she was working part-time on the farm at White Oak Pastures. "I didn't make the move down to Bluffton until June of 2013. It was never a discussion for us about where we would live and one day start a family. Bluffton was just a given. The best part of being in South Georgia is this community. Folks might assume that my marriage might not be openly accepted in a small town like Bluffton. But, I'm so thankful that I don't have a single sad story to share. From the time I moved from Atlanta to Bluffton, to the time Jenni and I welcomed our son home to live as the sixth generation on the farm, everyone has treated my family with love and respect. South Georgians get bad reputations from time to time, and while we aren't perfect, we know as much as anyone about respect and community. The worst part about being here is it's four hours away from the rest of my family.
My first job on the farm was to help customers with general farm information at our General Store. I had the pleasure of tagging along for tours to learn as much as I could about the farm so I could relay the information to guests. I also cleaned out the old Herman Bass Store, which is now our General Store. That was interesting…..and dusty!"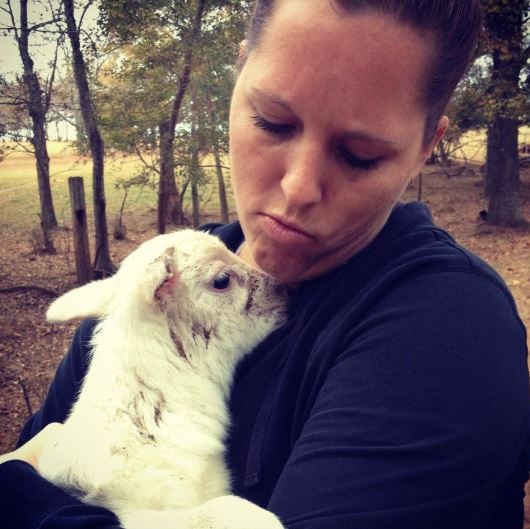 "After moving here, I began working for the Egg Department full-time. I was sorting, washing, and packaging eggs for wholesale customers, as well as our General Store. Soon after, I attended the Department of Agriculture Egg Candling class and received my candling license. My manager at the time was moved into a new position to oversee all of our poultry instead of only the laying hens, so I stepped into his position and began managing the Egg Department. Since then, I developed our Pet Chew, Leather, and Tallow departments. I eventually started managing our Honey department and handling Social Media, as well. I know a little about a lot, but a lot about a little…..or whatever that old saying is."
Amber describes White Oak Pastures as "progressive" and follows with, "I had the amazing opportunity to create my dream job from scratch. Will Harris had enough faith in me to say, 'What do you want to do here? What will make you happy each day while also benefiting the farm and creating jobs for this community?' I can't thank him enough for trusting me to make that call and allowing me to build so many ancillary businesses that haven't always been successful. I manage all of the specialty product departments where we find ways to utilize the by-products collected from our abattoirs. Putting together a "to-do" list for myself or my employees is super satisfying, but marking things off the list each day is even better. So, I guess my favorite chore is knowing when other chores are completed."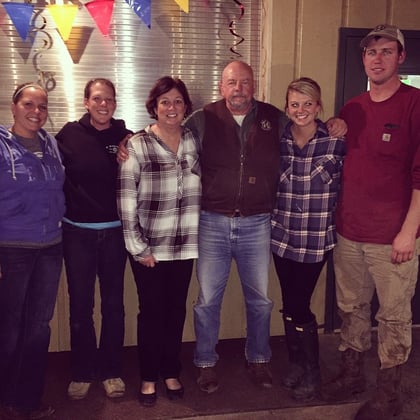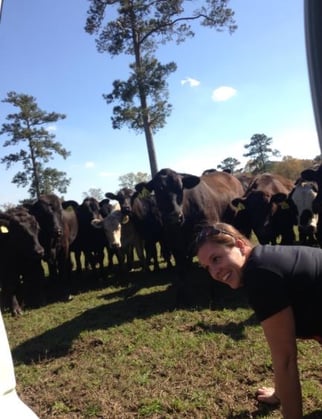 Receiving orders each week from the same dedicated and supportive customers lets me know we're doing something right. It's very satisfying to know they could choose to purchase similar products from anywhere else, but they choose us over and over again. Just recently we shipped our largest tallow candle order to Whole Foods Market. It took so much teamwork and dedication to get this order of over 1,500 hand-poured candles filled. It makes me proud to work with such great people." While growing the business, Amber does run into challenges. She shares, "I hate to say no to customers, but sometimes I have to. We're a small farm, and that comes with so many benefits, but also some downfalls for wholesale customers who like consistency in volume and a continuous supply of products." When asked about putting her responsibilities on hold for the day and shadowing in another department, Amber stated, "I would trade roles with Sarah, our Organic Garden Manager. Not that I know anything about growing vegetables, but working outside most days and reaping the benefits of planting, caring for, and harvesting delicious produce that customers rave about wouldn't be a bad gig!"
At the end of her busy day, Amber loves spending time with Jenni and Jack, their 2-year-old son, and admits that "by far, that is my favorite part of every day. Visiting my family in North Georgia and spending time with Jenni's family on the farm is certainly a close 2nd! When asked about the healthy food available here on the farm, and her favorite, Amber replied, "Unfortunately, I'm not very good at cooking, but fortunately, for Jenni and Jack, I can admit that. Jenni does all the cooking at our house. One of my favorite meals she makes is with our Pastured Chicken Tenders. This specific recipe calls for our Pasture-Raised Eggs as well, so it is a double White Oak Pastures win!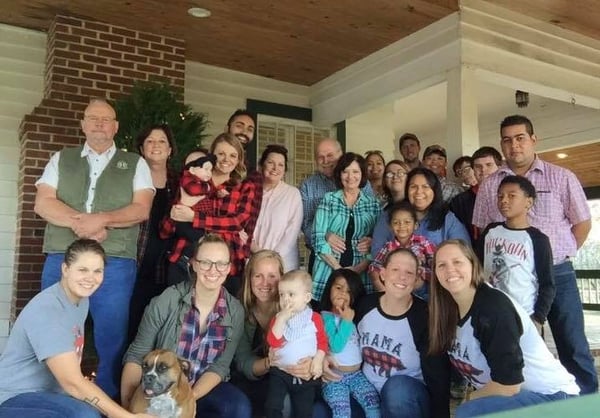 Jack is the most handsome and precious little guy, and I'm so lucky to be his mama. We live on the farm in the same house that Will was raised in, and his father was raised in. It's a beautiful house with a great wrap-around porch, perfect for a toddler….or a nice sunset. Jenni and I are both very passionate about our families, the farm, and our four dogs."