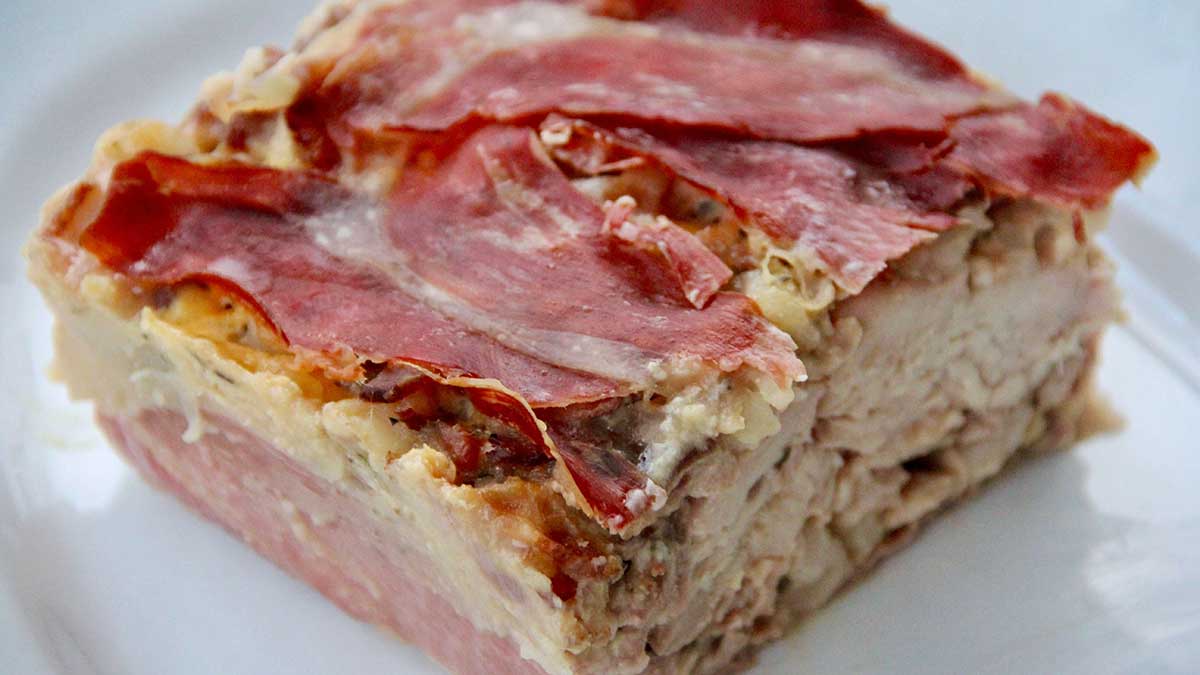 Sick of just eating plain meat? Looking for a unique way to enjoy some pastured guinea?
One of our favorite ways to eat guinea fowl is cooked in a terrine.
What the heck is a terrine?
A terrine is traditional in French cuisine and is a meat, fish or veggie mixture that has been cooked in advance and allowed to cool or set in the container. It is cooked and served in a loaf pan, so it's kind of like a meat bread!
Terrine is similar to pate in the sense that it is served cool, but it doesn't necessarily contain liver and uses a lot more ingredients to give it a unique texture profile. Terrines seem sophisticated, but we are not sophisticated chefs. We wanted to make this a super easy recipe to enjoy a unique and fun recipe.