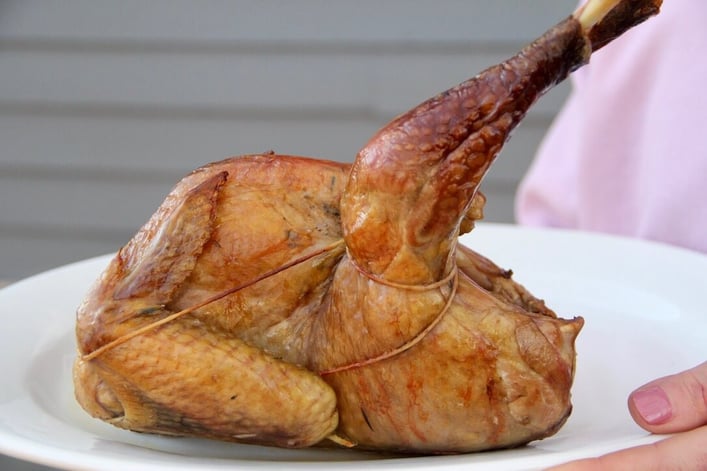 Pasture raised poultry with juicy meat and crispy skin? Yes please.
This simple, brined guinea recipe is a fool-proof way to ensure tender meat with a crispy skin, AKA: perfection.
To learn more about the taste of guinea and for another way to prepare the bird, check out our braised guinea fowl recipe here.

Brined Guinea Fowl Recipe
Ingredients:
1 2.5 lb White Oak Pastures pastured guinea fowl, skin on
10 cups water
5 garlic cloves
1.5 teaspoons rosemary
1 teaspoon thyme
1.5 tablespoon glycine
1 tablespoon salt
1/2 teaspoon pepper
1 T butter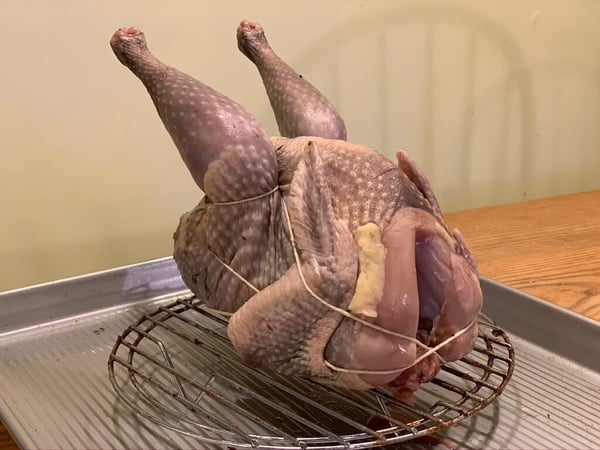 Method:
Day Before:
In a stock pot, combine 5 cups water, garlic cloves, thyme, rosemary.
Bring to boil, then reduce to simmer and cook on low for 30 min.
Remove from heat, then add 5 more cups of water, glycine, salt and pepper.
Place in fridge & let cool completely.
Add guinea and submerge the whole bird. Let sit in fridge for 24 hours.
Day Of:
Preheat oven to 350 degrees F.
Remove bird from brine and pat dry with paper towels.
Truss the legs with butcher's twine (we used these directions here).

Place the wire rack on top of a pan, and lay the guinea legs up on top of the rack.
Roast until the hen has reached an internal temperature of 145 degree F (about 35-40 min).
Remove from oven and increase temp to 450 degrees F.
While oven is heating up, spread butter all over the skin.
Place in oven at 450 and cook until skin is golden brown, with internal temp of 165 (about 15 min).
Remove from oven. Let bird rest for 20 min before carving to allow the juices to redistribute.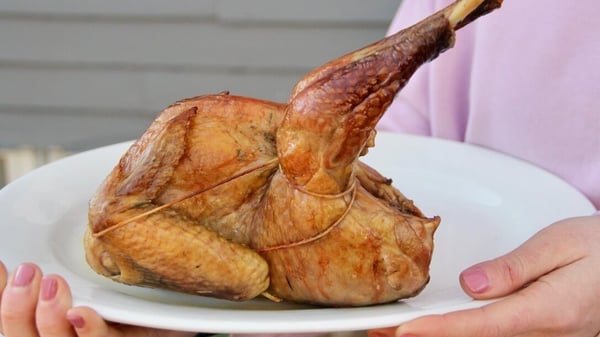 Let us know if you try it, and share your White Oak Pastures creations on Instagram by tagging @whiteoakpastures, @strong.sistas & using the hashtag #whiteoakpastures so we can see! Hope you enjoy!
---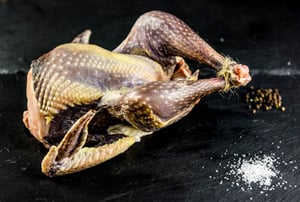 Pastured Guinea Fowl
2.5-3.5 lb. Bird $19.99
---
Ashley & Sarah Armstrong are The Strong Sistas, two girls passionate about regenerative agriculture, sharing the carnivore way of life, & all things health & fitness.