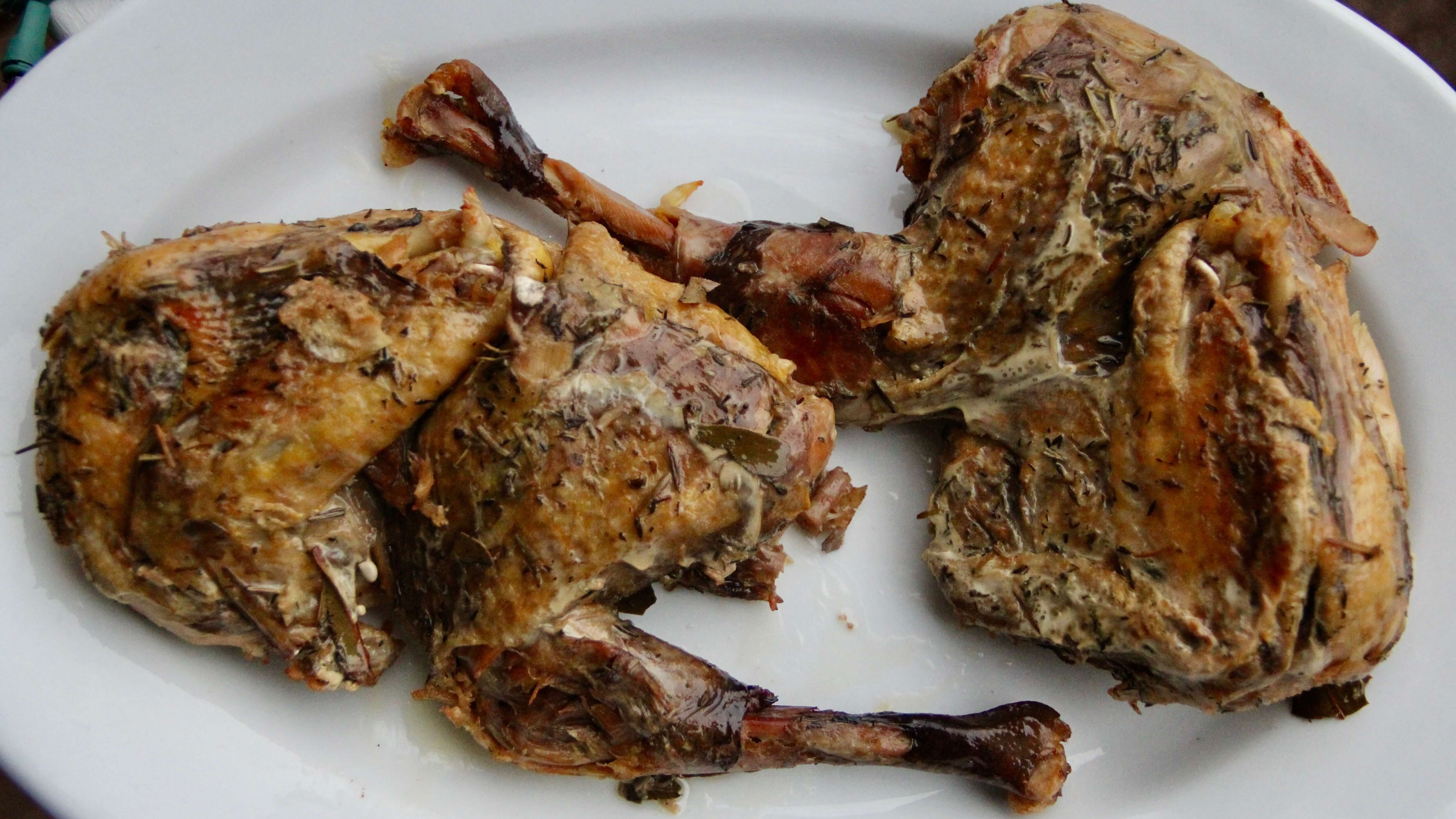 If a chicken and a duck had a baby…
Have you tried guinea fowl? The taste is similar to wild game, but more delicate, not as strong. We think it tastes like a mix between chicken and duck.
Nutrient-wise, guinea meat is high in Vitamin K, niacin and Vitamin B1.
Guineas roam more than any other poultry species, so they are slightly leaner than chicken… making the cooking method pretty important.
One of our favorite ways to cook guinea is by using the confit method since this is a full proof way to ensure a super flavorful, juicy and moist final product. The confit method involves slow cooking meat in a pool of fat at a low temperature.

Guinea Fowl Confit
Ingredients:

Method:
Slice guinea fowl in half.
Preheat oven to 250 degrees F
Combine all of the spices in a bowl; break the bay leaves into small pieces. Spread the spices all over the bird. Place each half in the bottom of a large pot or dutch oven.
Place all of the pork lard on top (you may need to slightly heat the lard to get it out of the container).
Cover the pot and place in the oven at 250 degrees F for 3.5 hours.
Remove pot from the oven and turn the broiler on. Take out each half of the bird from the pork lard and place it atop a wire rack. Place the wire rack on a baking pan and broil for about 5 minutes until the skin is crispy.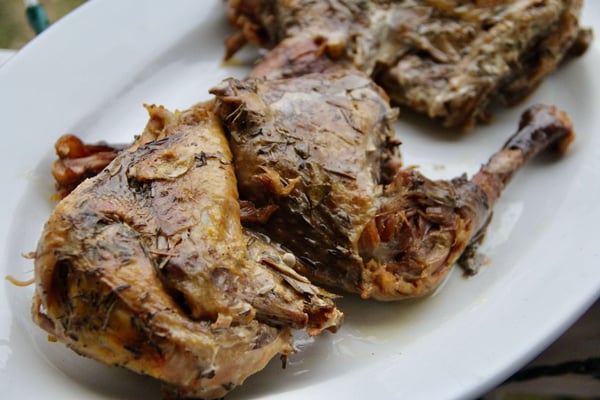 Let us know if you try it, and share your White Oak Pastures creations on Instagram by tagging @whiteoakpastures, @strong.sistas & using the hashtag #whiteoakpastures so we can see! Hope you enjoy!
---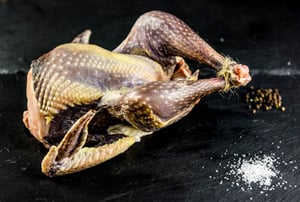 Pastured Guinea Fowl
2.5-3.5 lb. Bird $19.99
---
Ashley & Sarah Armstrong are The Strong Sistas, two girls passionate about regenerative agriculture, sharing the carnivore way of life, & all things health & fitness.