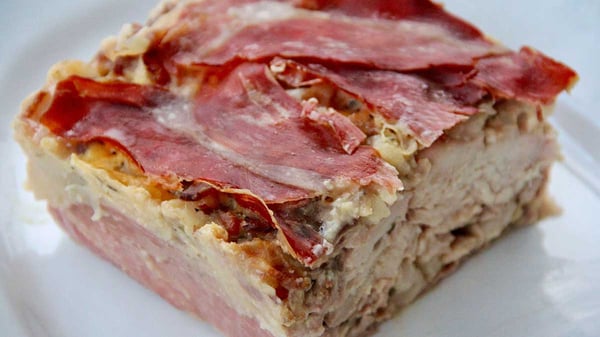 Sick of just eating plain meat? Looking for a unique way to enjoy some pastured guinea?
One of our favorite ways to eat guinea fowl is cooked in a terrine.
What the heck is a terrine?
A terrine is traditional in French cuisine and is a meat, fish or veggie mixture that has been cooked in advance and allowed to cool or set in the container. It is cooked and served in a loaf pan, so it's kind of like a meat bread!
Terrine is similar to pate in the sense that it is served cool, but it doesn't necessarily contain liver and uses a lot more ingredients to give it a unique texture profile. Terrines seem sophisticated, but we are not sophisticated chefs. We wanted to make this a super easy recipe to enjoy a unique and fun recipe.
The ingredients of this recipe only come from the animal - so this recipe is carnivore approved! And is a sneak preview of one of our recipes from the 'Carnivore Code Cookbook' we are working on with Dr. Paul Saladino. The cookbook will be coming out sometime spring 2020 -- stay tuned! Until then, we will be featuring some of our recipes on White Oak's recipe blog.
Pasture-Raised Guinea Terrine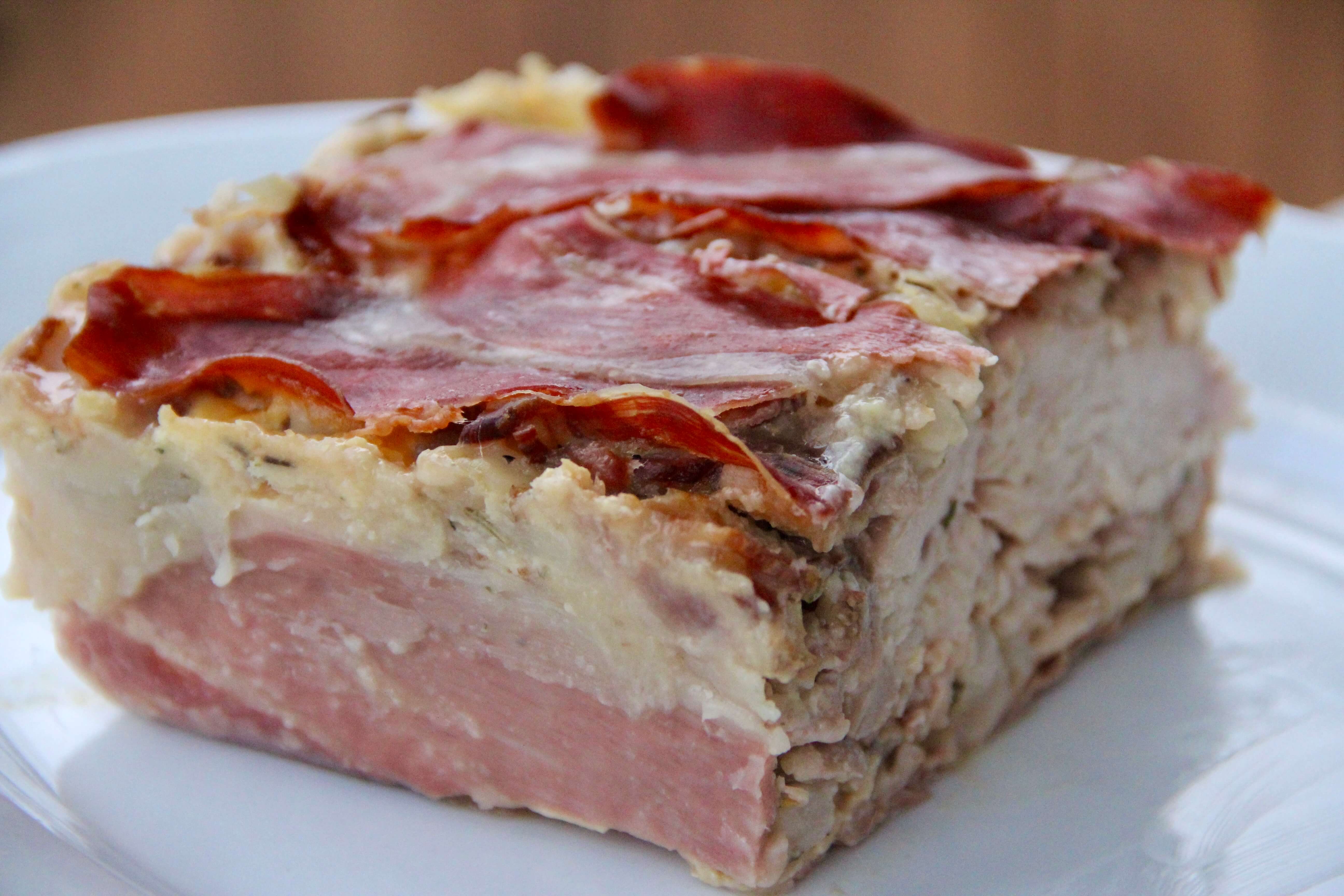 Ingredients:
1

White Oak Pastures

pastured guinea fowl

, skin on

200 grams Iberico pork fat, chopped
200 grams cream
Prosciutto, enough to line the pan
1 egg
6 slices White Oak Pastures pastured pork bacon
1/2 teaspoon rosemary
1/2 teaspoon thyme
1/4 teaspoon glycine
1 teaspoon salt
Method:
Prep Ingredients: Cut up the guinea fowl, separate skin, white meat, and dark meat (thigh, legs, wings). Save the skin to make chips and the carcass to make bone broth. Mince the dark meat. You will need about 320 grams diced leg, wing, and thigh meat. Cut up the pork fat. Cook the bacon (not overly crispy). Let bacon cool, then chop up.
Combine the minced dark meat, pork fat, chopped bacon & spices in a bowl and stir. Add the cream & egg, mix thoroughly. Line a loaf pan with prosciutto. Scoop in about ½ of the above mixture.

Add the guinea fowl breasts (should be about 300 grams).

Scoop in the remaining mix on top. Then line the top of the mix with more prosciutto.

Add water to a baking pan with some depth. Place the loaf pan in the baking pan with water. The water should come up about ½ - ¾ of the way up the sides of the loaf pan.

Cook for about 2 hours, until middle registers to 160 degrees F. Place in fridge for fat to solidify overnight. Te next day, slice and serve!

Let us know if you try it, and share your White Oak Pastures creations on Instagram by tagging @whiteoakpastures, @strong.sistas & using the hashtag #whiteoakpastures so we can see! Hope you enjoy!
---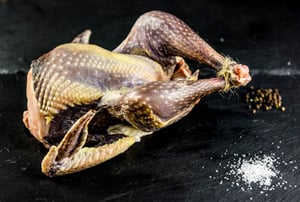 Pastured Guinea Fowl
2.5-3.5 lb. Bird $19.99
---
Ashley & Sarah Armstrong are The Strong Sistas, two girls passionate about regenerative agriculture, sharing the carnivore way of life, & all things health & fitness.