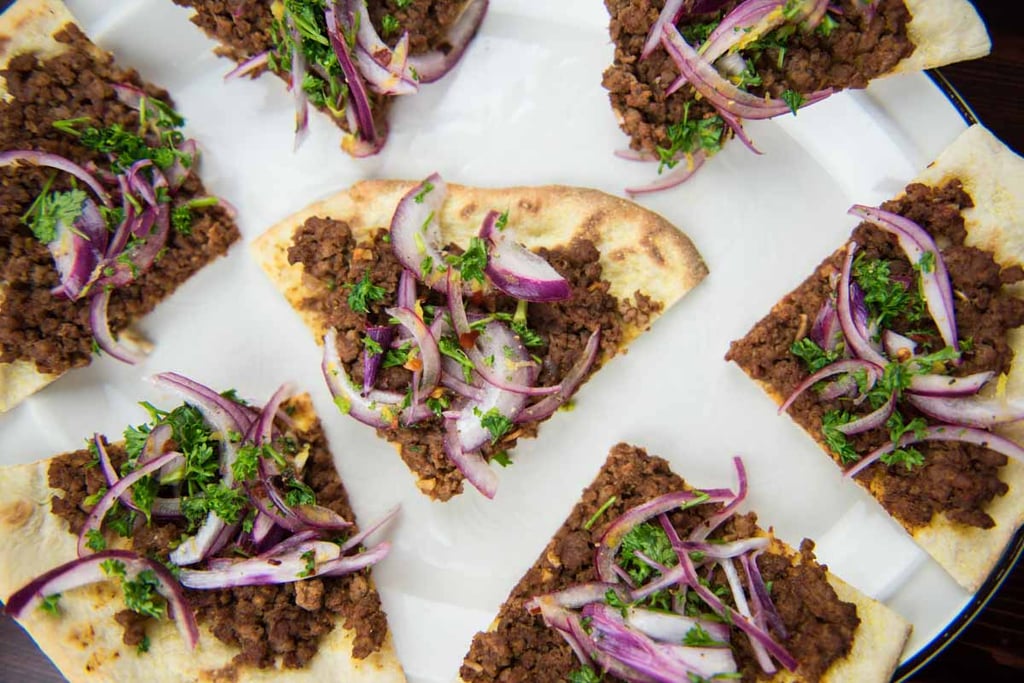 Homage to lahmacun, the Middle Eastern flatbread.
Ingredients:
4 servings
2 garlic cloves, finely grated
1/4 cup tomato paste
3/4 tsp ground cinnamon
3/4 tsp ground cumin
3/4 tsp smoked paprika
3/4 tsp kosher salt, plus more
All-Purpose flour, for dusting
8 oz. prepared pizza dough, cut in half, room temperature
2 tbsp olive oil, divided, plus more for drizzling
1/2 small red onion, thinly sliced
1 cup parsley leaves with tender stems
1 tbsp fresh lemon juice
Crushed red pepper flakes, for serving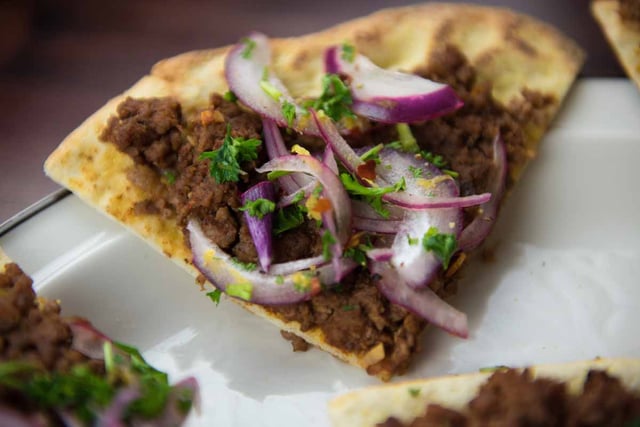 Instructions:
Place a baking sheet on a rack in lower third of oven; preheat to 500°. Mix garlic, tomato paste, cinnamon, cumin, paprika, and ¾ tsp salt in a large bowl. Mix in lamb.

Working with 1 piece of dough and keeping remaining piece covered, gently stretch dough into a 10x8" oval and transfer to a lightly floured parchment lined baking sheet. (If dough springs back, cover and let rest 10 minutes, then stretch again, resting as needed.)
Crumble half of the lamb mixture over dough and brush edges with 1 tbsp oil. Slide onto preheated baking sheet and bake until crust is golden brown, 6-8 minutes. Transfer pizza to a wire rack. Repeat with remaining dough, lamb mixture, and 1 tbsp oil. Drizzle pizzas with more oil.

Toss onion, parsley, and lemon juice in a bowl; season with salt. Scatter over pizza; sprinkle with red pepper flakes.