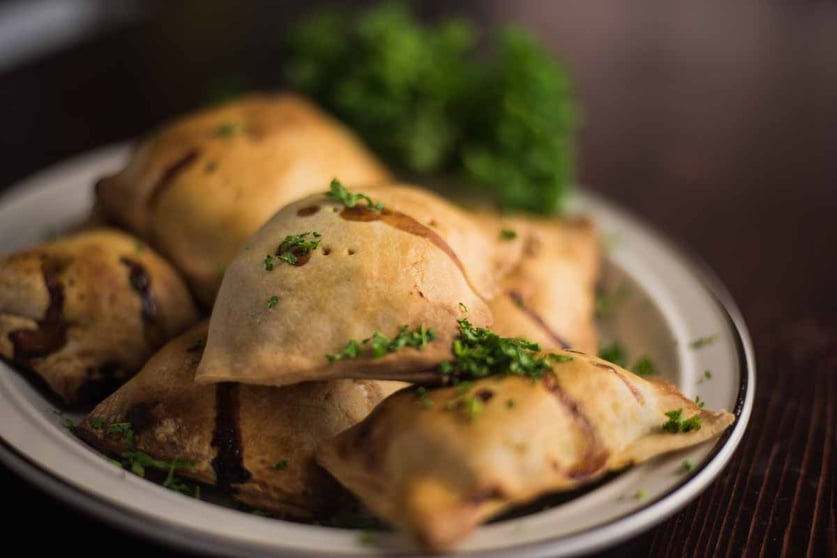 We love these hand pies with the sweet, mild flavor of grassfed ground lamb. However, if you prefer grassfed beef, it is easy to follow this same recipe, bu switch out the ground lamb for ground beef with a 1:1 ratio.
Ingredients:
3 tbsp white wine vinegar
3 tbsp dried currants
2 tbsp olive oil
1 small onion, finely chopped
1 small garlic clove, finely chopped
Kosher salt and freshly ground black pepper
1 tbsp tomato paste
3/4 tsp ground cumin
3/4 tsp ground ginger
1/4 tsp ground cardamom
1/4 tsp ground turmeric
1 cup canned crushed tomatoes
1/3 cup frozen peas
2 tbsp chopped fresh parsley
All-butter pie dough, package of 2 (16 oz. dough total)
All-purpose flour, for rolling out the dough
1 large egg, beaten to blended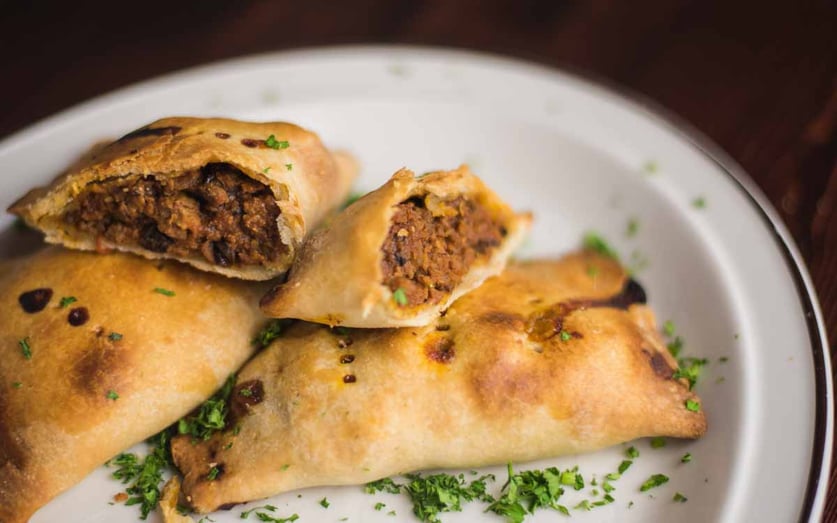 Method
Bring vinegar to a boil in a small saucepan. Add currants; set aside.

Heat oil in a large skillet over medium-high. Cook onion, stirring occasionally, until browned and softened, about 5 minutes.

Add garlic and cook until fragrant, around 30 seconds. Season with salt and pepper.

Add lamb and cook, breaking up with a spoon, until browned and cooked through, about 3-5 minutes.

Stir in tomatoes, season with salt and pepper, and bring to a simmer. Stir in peas; cook until bright green, about 5 minutes.

Drain reserved currants from saucepan. Add to lamb along with parsley. Let mixture cool.

Place a rack in middle of oven; preheat to 350 degrees F

.

Working with one at a time, roll out each pie dough on a lightly floured surface to a 12" square. Cut each square into 4 smaller squares; transfer all 8 pieces of dough to 2 parchment-lined baking sheets.

Spoon filling onto one side of squares, leaving ½" border.

Brush edges with egg and fold dough over filling.

Press to seal; crimp with a fork.

Cut a few vents in tops; and brush top with egg. Repeat with all 8 hand pies.

Bake until pies are golden brown, around 25-35 minutes. Let cool slightly before biting into the hand pies (if you can resist long enough!)
Do Ahead: Filling can be made 2 days ahead. Cover and chill.