If you're not a lamb person, our ground beef will also taste great.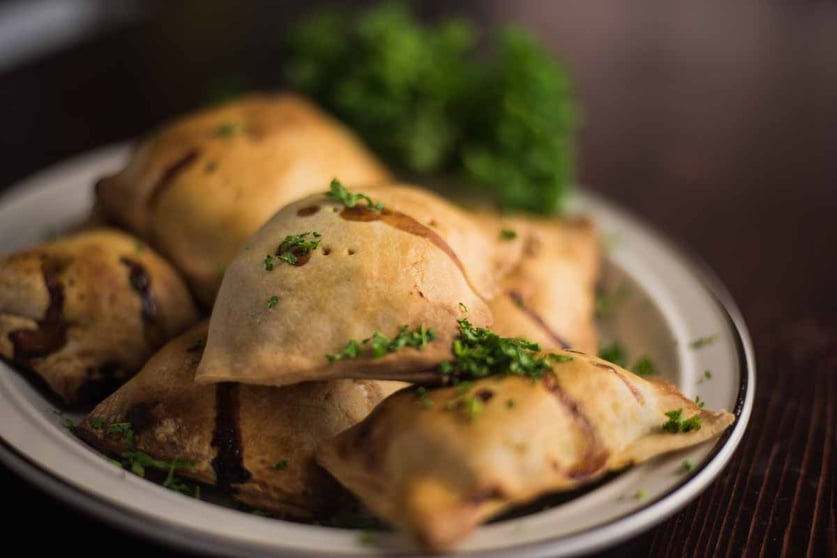 Ingredients:
3 tbsp white wine vinegar
3 tbsp dried currants
2 tbsp olive oil
1 small onion, finely chopped
1 small garlic clove, finely chopped
Kosher salt and freshly ground black pepper
1 tbsp tomato paste
3/4 tsp ground cumin
3/4 tsp ground ginger
1/4 tsp ground cardamom
1/4 tsp ground turmeric
1 cup canned crushed tomatoes
1/3 cup frozen peas
2 tbsp chopped fresh parsley
All-Butter Pie Dough
All-Purpose Flour, for surface
1 large egg, beaten to blend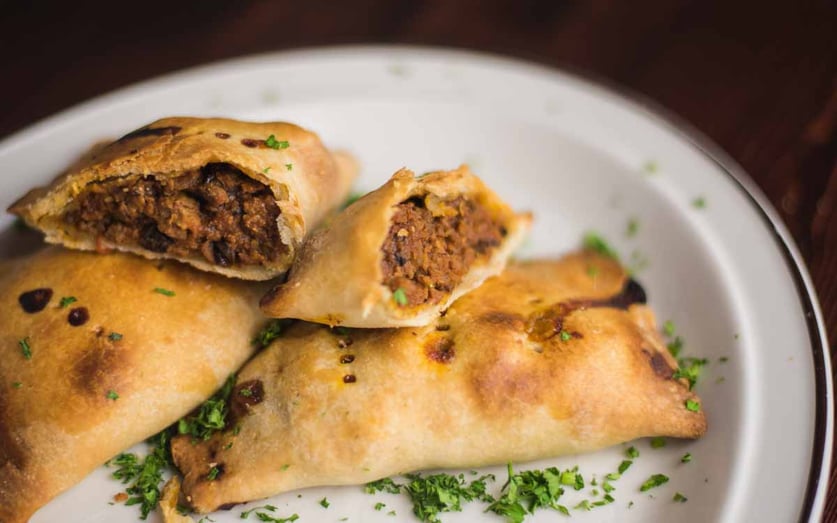 Preparation
Bring vinegar to a boil in a small saucepan. Add currants; set aside.
Heat oil in a large skillet over medium-high. Cook onion, stirring occasionally, until browned and softened, about 5 minutes. Add garlic; season with salt and pepper. Cook, breaking up with a spoon, until browned and cooked through, about 3 minutes.
Stir in tomatoes, season with salt and pepper, and bring to a simmer. Stir in peas; cook until bright green, about 5 minutes. Drain reserved currants and add to lamb along with parsley. Let cool.
Place a rack in middle of oven; preheat to 350°. Working with one at a time, roll out dough on a lightly floured surface to 12" squares. Cut each into 4 squares; transfer to 2 parchment lined baking sheets. Spoon filling onto one side of squares, leaving ½" border. Brush edges with egg and fold dough over filling. Press to seal; crimp with a fork. Cut a few vents in tops; brush with egg.

Bake until pies are golden brown, 0-35 minutes. Let cool slightly.

Do Ahead: Filling can be made 2 days ahead. Cover and chill.