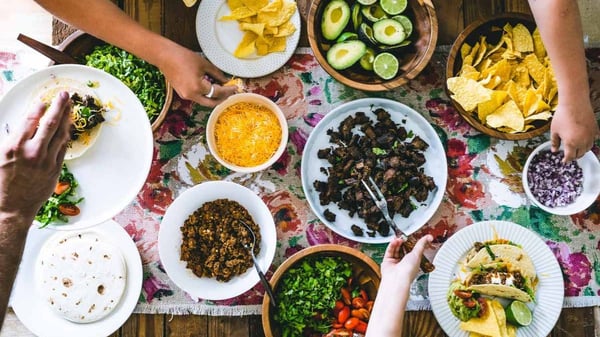 We may be planning on spending this Cinco de Mayo at home—but we will be celebrating with a feast. We never need a reason to eat tacos, but we'll always take one.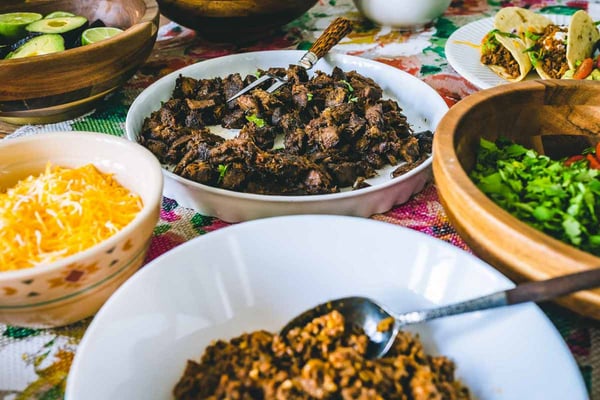 If you are celebrating Cinco de Mayo, we hope you do it in style, with a spread of different dishes made all the better with pasture-raised meats. To help, we've collected a few of our favorite taco recipes, all made with different meats, cooking methods, and sauces. If you're looking for inspiration and a party-worthy taco bar, check out our recipes below.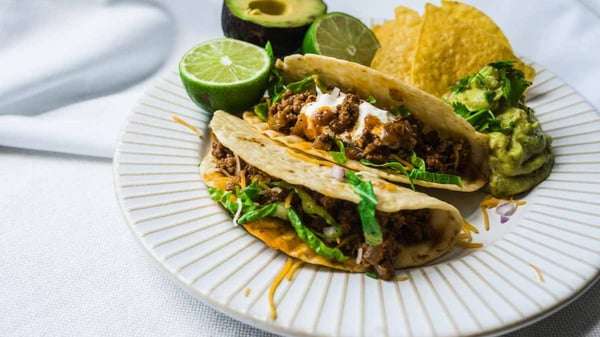 Tex-Mex Ground Beef Tacos are a staple in the United States. Crunchy hard tortilla shells, spiced ground beef, and piles of lettuce, tomato, and sour cream create a messy, delicious meal that hits the spot. Our recipe uses White Oak Pastures grassfed ground beef and a homemade spice mix, and we encourage you to try frying your own hard shells. Set up an overflowing toppings bar, and you've got all the elements for a meal guaranteed to be a crowd favorite.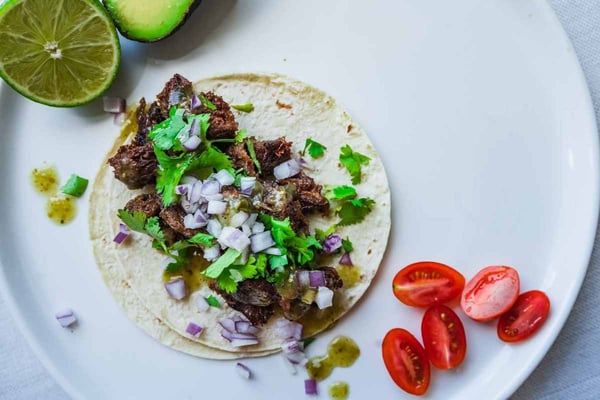 We'll go ahead and say it: Tacos de Lengua is the best way to eat beef tongue. Soft, pillowy tortillas filled with flavorful, delicious chopped meat, topped with tangy salsa verde and onions. If you've been stuck in a same-old, same-old taco rut, Tacos de Lengua will give you fresh taco inspiration. Our recipe uses tender, slow-braised grassfed beef tongues, cooked on the stovetop or in your pressure cooker.

Beautiful, delicious, zesty chicken tacos. Few can say no to the much-loved shredded chicken taco. You've been warned—these tacos might just be your newest addiction. The recipes that follow use our pasture-raised chicken and are made all the better with the addition of a cilantro lime dressing. Not only does this dressing make these tacos fly off the plate, but if you make extra, you'll find yourself drizzling it on every meal for the next week.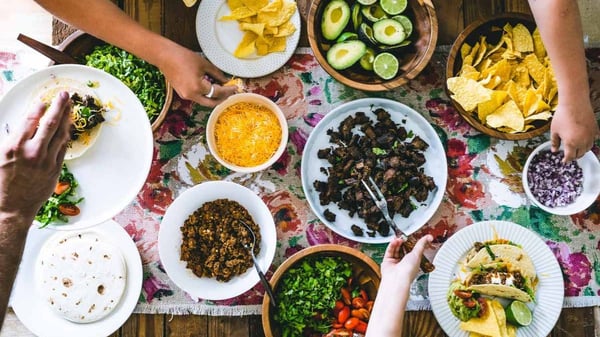 ---
Our friends The Strong Sistas (@strong.sistas) have added their recipe for Carnivore Tortillas, zero-carb, grain-free tortillas that are 100% carnivore (made entirely of animals). These carnivore tortillas are made with eggs and pasture-raised poultry and have a consistency similar to soft corn tortillas. This recipe is high in healthy fats and protein, and perfect for keto, carnivore, and paleo diets. Check out the written recipe here or watch their recipe video above!