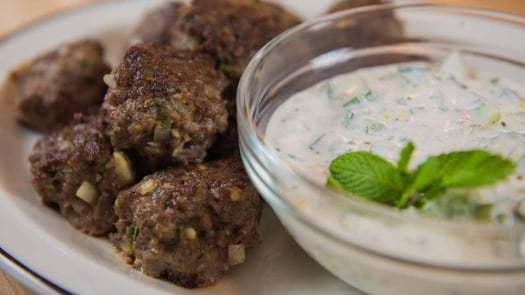 Grassfed lamb is extremely versatile in the kitchen. Ground lamb and lamb stew meat cook almost the same as ground beef, so substituting lamb for beef in many common recipes is an easy switch. If you're looking to cook more lamb, try:
Changing out the protein in your favorite stew recipe
Mixing in lamb to your meatloaf
Using whole or half lamb meat in meatballs
Creating lamb burger patties
Changing out beef for the sweet, mild flavor of lamb is an easy way to mix up classic recipes. But if you need more inspiration, here is one of our favorite recipes that uses grassfed lamb!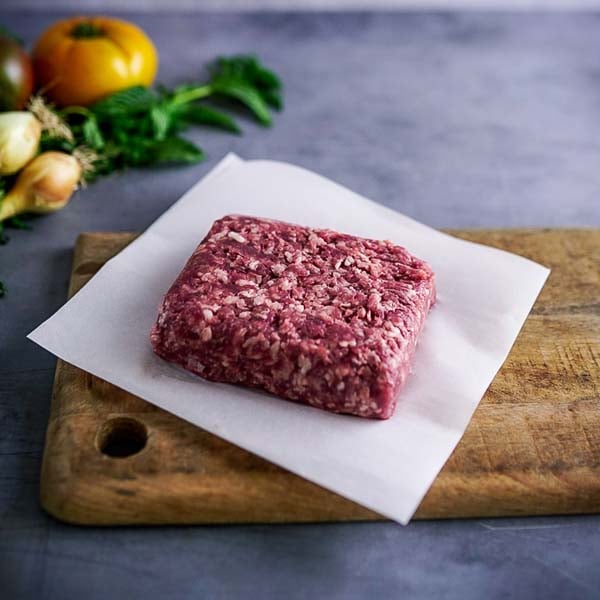 Recipe: Lamb Meatballs with Lemon Mint Yogurt Sauce
Serves 6-8
Ingredients:
Meatballs
1/3 cup green onion
2 tablespoons fresh mint, finely chopped
1 teaspoon cayenne
1 teaspoon coriander
1 teaspoon cumin
1 teaspoon mustard
1 teaspoon red pepper
1 teaspoon ginger
1/2 teaspoon allspice
1/2 teaspoon nutmeg (or replace all spices with 2 tablespoons White Oak Pastures Home-made Lamb Rub!)
Salt to taste (1/2 - 1 tablespoon)
1/3 cup bread crumbs (optional)
Yogurt Sauce
1 cup yogurt
2 lemons, zested and juiced
1/4 teaspoon white pepper
Method:
Combine lamb, eggs, green onion, mint, all spices, and bread crumbs in mixing bowl.
Mix until well combined. Cover lamb mixture and allow to rest in refrigerator.
While you wait for the lamb to rest, combine yogurt sauce ingredients in a mixing bowl and mix well. Allow the yogurt mixture to rest for a minimum of 1 hour for flavors to develop.
Form lamb mixture into 2 oz balls and place on a lined or greased baking sheet.
Bake meatballs at 425°F for 4-7 minutes or until cooked all the way through.
Remove meatballs to platter and serve with yogurt sauce. Alternatively, serve on naan with shredded lettuce, tomato, onion, and feta for a delightful flatbread sandwich.
Or, get creative - we tried a version with skewers for a fun appetizer!