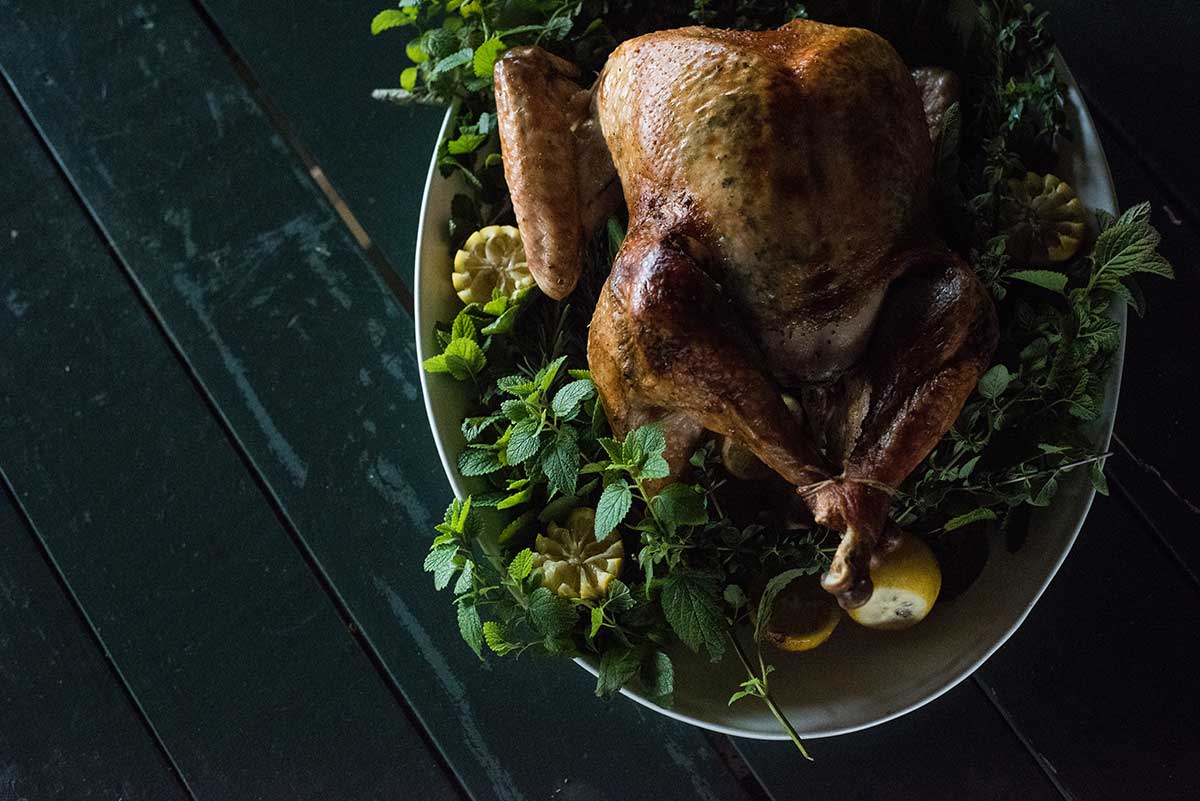 UPDATED FOR THANKSGIVING 2021! ORIGINALLY PUBLISHED ON NOV 10, 2016

We are grateful for the opportunity to provide you and your loved ones with a delicious pastured turkey for this special time of the year. Cooking a whole pasture-raised bird can be intimidating, and we want you to feel well-prepared to cook our turkeys this holiday season.

Our turkeys are athletes. They spend their entire lives roaming our lush pastures, hunting, pecking, scratching, and dustbathing as nature intended. Because of their diet and exercise, our birds are leaner animals than turkeys raised in cramped quarters. When cooking them, keep in mind they have less fat than commodity turkeys. We have found that cooking with a wet, slow heat yields a more tender turkey dish.


Check out our recipe and tips to cook the perfect pastured turkey for your holiday meal, as well as our 5-part How To Cook A Pasture-Raised Turkey video tutorial where Chef Reid walks you through the process step-by-step.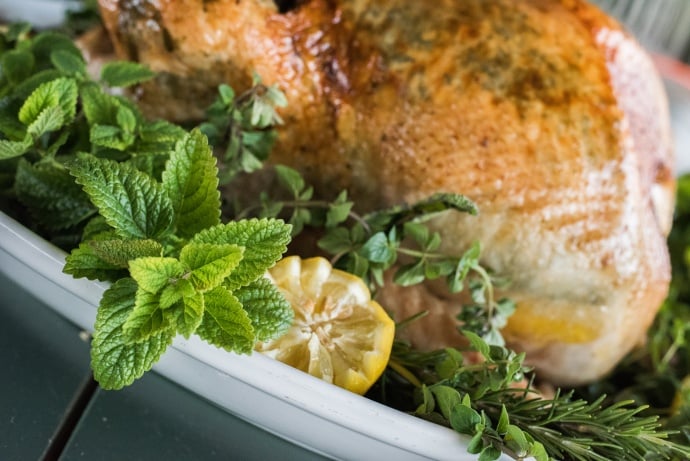 Ingredients
Butter Mixture Ingredients
10 oz butter (about 2.5 sticks) at room temp
4 tsp fresh rosemary
4 tsp fresh sage
1 tbsp fresh oregano
4 lemons (2 for juicing and zesting and 2 whole lemons)
3 fresh garlic cloves
¼ tsp allspice
Salt to taste
Black pepper to taste

Preparation
Receiving and Defrosting
Your turkey will arrive frozen or very cold to the touch. Allow 3-4 days to thaw your turkey slowly in the refrigerator. After the turkey thaws, remove the bag of giblets from the body cavity and set them aside. These are great for making gravy. There may be paper between the turkey breasts to soak up any juice; remove this, too.
Herb Butter Marinade
Roughly chop the herbs, lemon zest, and garlic. Combine herb butter mixture ingredients in a mixing bowl.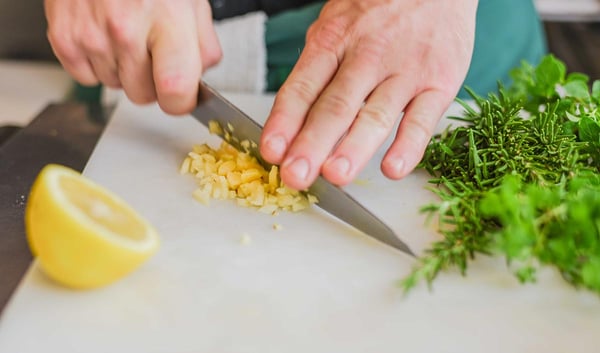 Loosen the turkey's skin with your hands, and rub the butter mixture over the whole turkey, under and over the skin. Tip: Use a piping bag to get the mixture under the skin more easily. If you have time, cover and refrigerate the bird overnight to allow the flavors time to penetrate the meat. We've found you don't need to brine pastured birds because they hold moisture and flavor better than conventional birds.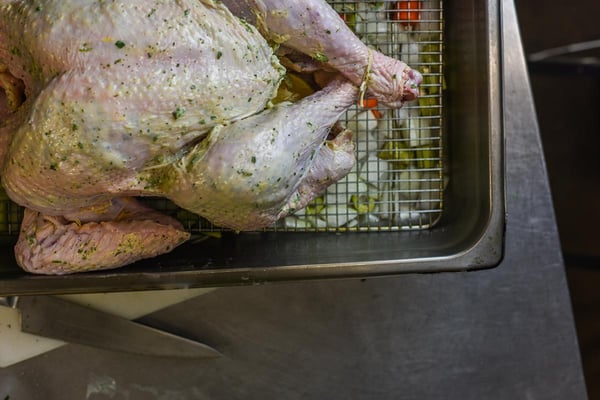 Making Mirepox
Roughly chop celery, carrot, and onion and place them in the bottom of a roasting pan along with bone broth or water and a bay leaf. Use just enough liquid to cover the vegetables. This mixture will add flavor to the bird and keep it moist. Set aside a few pieces of onion for roasting inside the cavity of the turkey.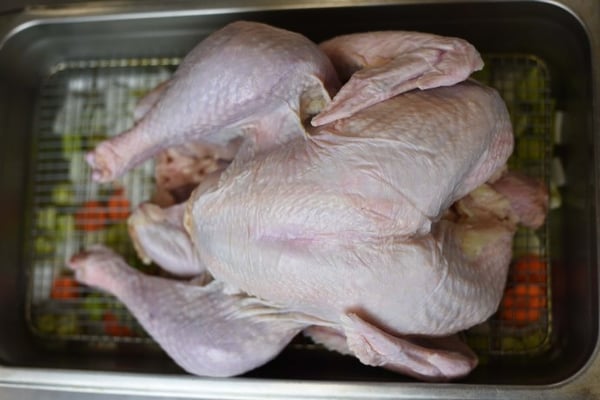 Ready to cook
Remove turkey from refrigerator 30-60 minutes before cooking, and preheat oven to 325F.
Place turkey on a roasting rack, breast up, and set in the roasting pan over the mirepox.
Loosely place 2-4 lemon halves and a few pieces of onion inside the cavity. Truss the bird loosely with butcher's twine and drizzle turkey skin with olive oil.
Place the pan into the oven and cook, basting the bird with pan juices every 10-15 minutes.
Remove the bird once the internal temperature of the thickest part of the thigh registers 160F (approximately 8-10 minutes per pound).
Please note that our pastured turkeys generally cook more quickly than conventional birds.
Lastly, it is important to allow the turkey to rest 15-20 minutes before carving so you don't lose all the delicious juices. Enjoy!
Now Watch:
White Oak Pastures' 5-part How To Cook A Pasture-Raised Turkey video tutorial below!