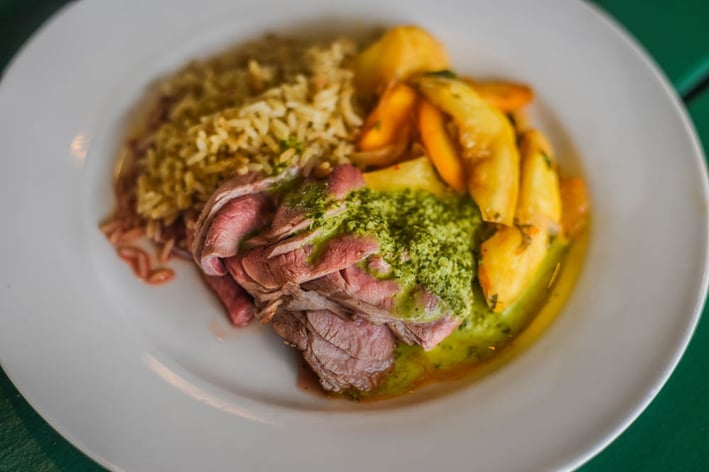 This is a delicious and fresh tasting recipe for juicy and flavorful leg of lamb, but the marinade could be used for any cut. It is also great once cooled, sliced and served as a sandwich with pesto mayo.
Ingredients:
1 Lamb Leg Roast – de-boned

2 tsp Fresh Rosemary

1 Tbl Fresh Oregano

1 Tbl Fresh Sage

1 Tbl Lemon Balm

3 Garlic Cloves - minced

3 Lemon (Juice & Zest)

3 Tbl Olive Oil

Salt & Pepper to taste
Directions:
Finely chop all herbs and place in a mixing bowl. Add minced garlic, lemon zest and juice along with olive oil. Season to taste with salt and pepper. Remove the bone from the lamb leg and marinate for a minimum of 4 hours or preferably up to 24 hours. Once marinated remove lamb leg and cook on a medium-hot grill for approximately 15-20 minutes per side or until the thickest part registers 135F for medium rare (this is what we recommend) or up to 155F for medium well. Once you pull the roast from the grill, allow to rest for 10 minutes to allow the juices to redistribute. Thinly slice against the grain, and serve with chimichurri then enjoy!