We're a little biased, but we think White Oak Pastures is a pretty nice place to be. As it turns out, other people have been thinking the same thing. Over the past few years, our on-farm event capabilities have been growing. From corporate retreats to sit-down dinners to workshops, we've hosted a wide range of groups on our farm. With our new coordination system, we are planning more events than ever before.
Looking to participate in a workshop or host an event at White Oak Pastures? Read on to hear about our on-farm events and register for our upcoming Waste Not, Want Not Workshop.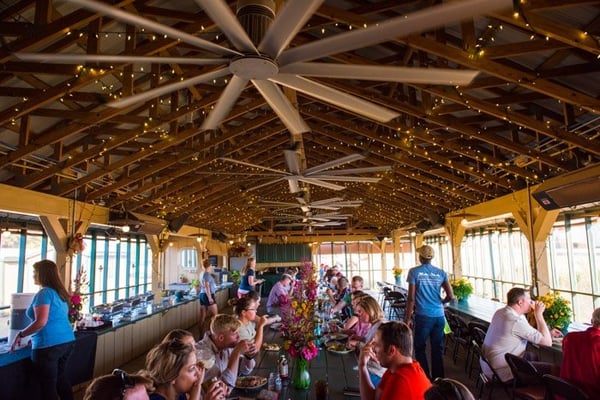 Dinners & Celebrations at White Oak Pastures
We love parties. Whether it's hosting a wedding rehearsal dinner, decorated with foraged wild flowers, or a buffet meat-and-three for 80 people, we have a flexible event team that works with you to organize what you need.
If you are interested in food at your event, our catering team offers different price per head meals, buffet options, and an optional open beer and wine bar. If you feel like dancing, we even have connections for local live music.
We have two spaces for on-farm events. The "West Wing" of our General Store, located behind our retail space, is an enclosed dining room with a flexible setup. Because our General Store is the only retail space within ten miles of Bluffton, we do not close down the entire store when there is an event in the West Wing. For larger parties, our covered, open-air Pavillion is available for entirely private rental.
Executive Retreats, Trainings & Meetings
White Oak Pastures regularly hosts educational trainings. If you and your team or board is interested in hosting an immersive retreat, we have conference spaces like the old downtown Bluffton church and the Bluffton community house open for rental. And with on-farm lodging available, as well as an on-farm restaurant and catering department to set up meals, coffee, or snacks, there are plenty of options to make it an immersive experience.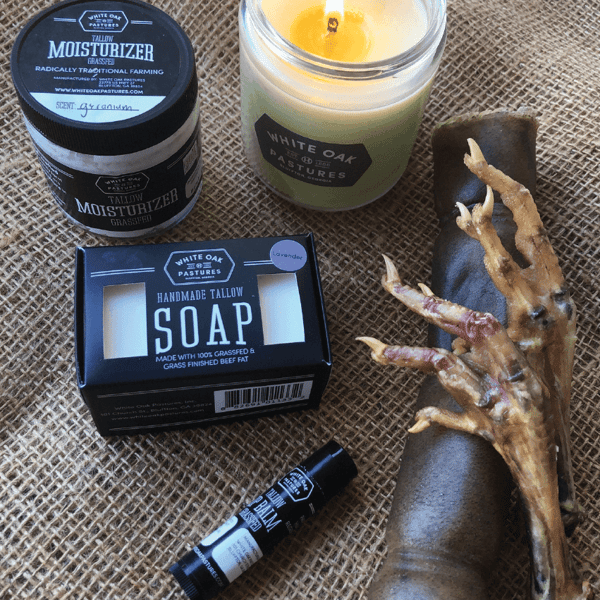 On-Farm Workshops
We are currently organizing two workshops every year, one aimed toward farmers and one designed for consumers. This past June, we held a Prescribed Grazing Workshop, a producer-focused training, giving farmers a bird's-eye view of our farm and pasture operations. We brought managers from our poultry, hog, ruminants, soil, and marketing departments all into one room, and the group had some amazing discussions.
This Saturday, November 2nd, we are hosting our annual workshop designed for the consumer side, called the Waste Not, Want Not - the Zero Waste Workshop. Tickets have just gone on sale through our General Store:
At White Oak Pastures, we use every part of the animal that we can to create something useful, (and we return what we can't use to the soil). These zero-waste products, like our tallow candles, soaps, and leather items, are popular with our customers. We want to show you what happens behind the scenes with our zero-waste product process.
The workshop will start with an optional morning trailer tour around the farm with Will Harris, giving you an overview of farm operations. After lunch at the General Store, we will focus on our tallow department, making a tallow candle to take home, and participating in a leather crafting demonstration. Our compost manager will also be there to offer other resources for practicing zero waste concepts in your own home, like backyard composting.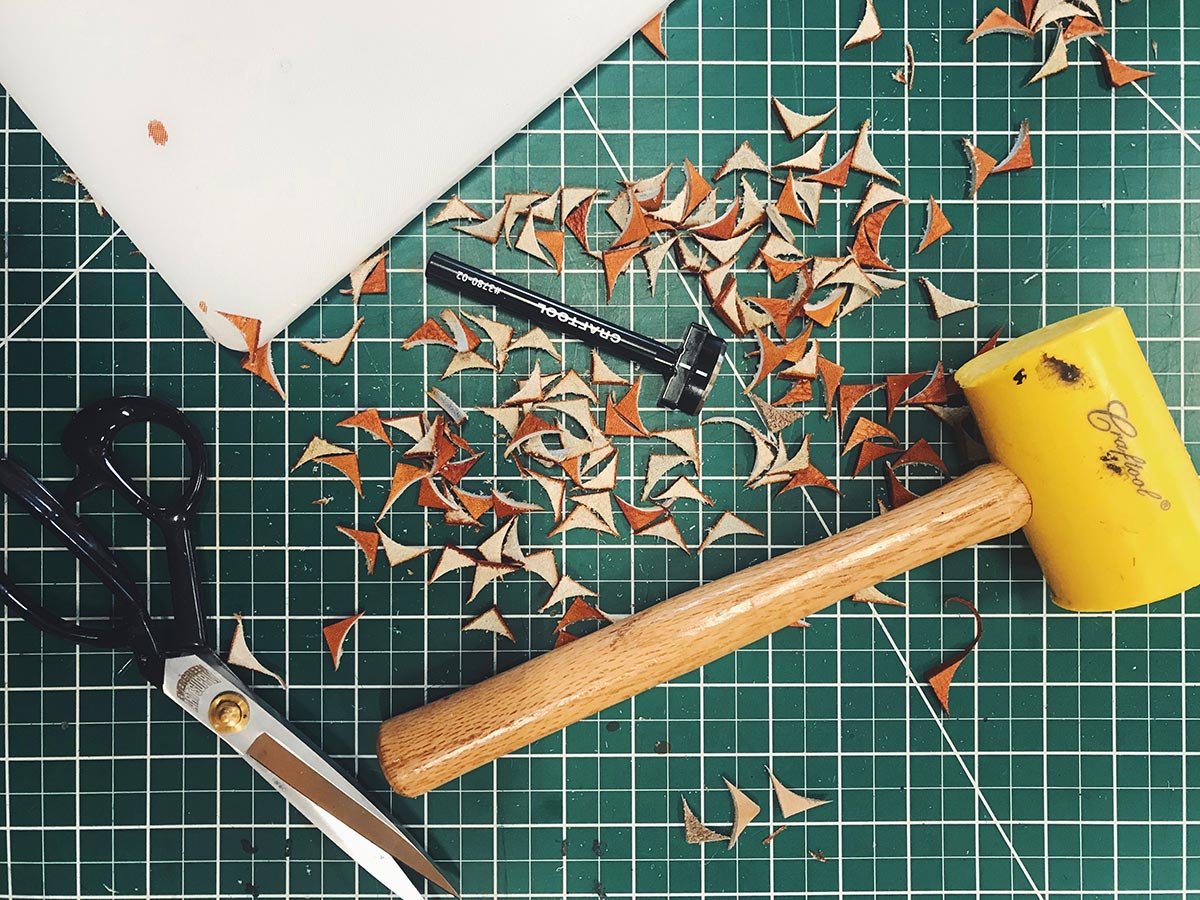 Here's What You Need To Know
REGISTER HERE: Waste Not, Want Not Workshop at White Oak Pastures
Date:
Saturday, November 2nd, 2019
Time:
10:00 - Farm Tour (starting at the General Store - 101 Church St. Bluffton, Ga 39824)
12:00 - Lunch at the General Store (included in the ticket price)
1:00 - Tallow Demonstration
2:00 - Leather Demonstration
3:00 - learn to compost your kitchen scraps.
Details:
Lunch and a Farm Tour are included.
Price:
Lodging:
Call for reservations: 229-641-2081