We love hosting workshops at White Oak Pastures, because, well, we love company. You may have been to one of them, like pastured poultry, valued added goods, and pasture remediation. We've done a lot of hyper-focused workshops - but this June, we're trying something different.
This time, you get the whole dang farm.
The Prescribed Grazing Workshop, coming up June 1st, is designed to be a producer-focused, bird's-eye view of our farm and pasture operations. We're taking the managers from all the departments on the farm who have something to do with pasture, and putting them all in one room.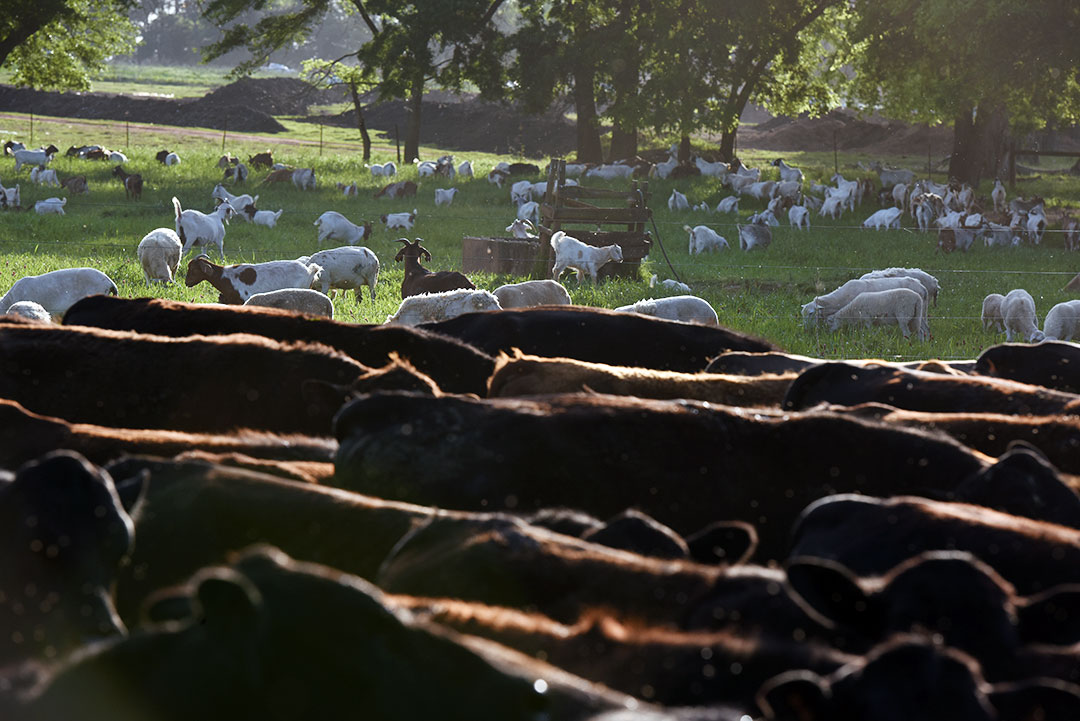 (As you can imagine with a farm with a whole lot of acres and goings on, it's rare to actually have everyone in the same room.)
During this one-day workshop, we will hear from Mark Harrison, our poultry manager, Kylan Hoover, our swine manager, and John Benoit, our ruminants manager. Will Harris will speak about soil health, and Jenni Harris will share about marketing and sales.
This is a workshop designed to give you an entire overview of how these systems - farm operations, animal impact, and land management - work together at White Oak Pastures, and how you can implement them on your own farm.
The Prescribed Grazing Workshop is meant for farms of all size, not just operations our size. The principles of prescriptive grazing are the same, whether your farm may has a herd of 20 cattle, 10 pigs, and 30 chickens, just poultry for now, or herds of 1,000+ cattle.
Simply put, the workshop is designed for anyone who wants to use animal impact to manage their land. Maybe you just bought land and don't know what to do with it - or you are a seasoned farmer looking to make some tweaks. Maybe you've inherited land, or you're dreaming about setting up new systems for your land.
But if you are trying to do prescriptive, rotational grazing as a land management practice, we think you'll find some relevant stuff here - all in the same room.
We are fortunate enough to connect with farmers, all around the country and the world, who are curious about the way we use animal impact to shape our land. We try to share everything we can, but at the end of the day, sometimes actually running the farm cuts into our time talking about that farm with other people.
These workshops are our way of sharing - we try to jam pack as much information as possible into every one, making it worth your time. It's also why we limit the size of the workshop to 20, so the group has opportunities to ask questions and keep the discussion relevant to what they're interested in.
If you've ever wanted to visit White Oak Pastures, see the bird's eye view of the farm, learn how all the pieces fit together, and see how it can all fit together on your land - this is the time to visit!
What you need to know:
Prescribed Grazing Workshop at WOP
Date: June 1st
Time: 9:00am - 5:00pm
Price: $300
Details: breakfast, lunch and farm tour are included
Lodging: on-farm lodging in our cabins is available! Call for reservations: 229-641-2081