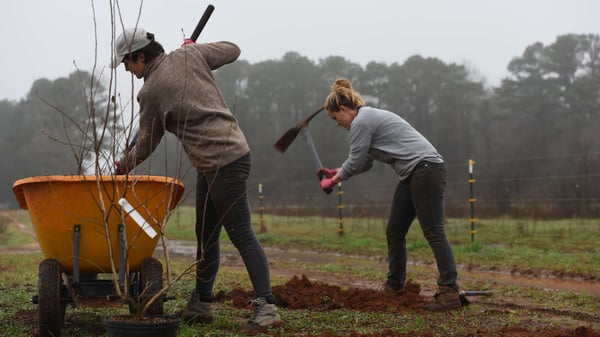 October 12th is National Farmer Day, and we're taking a moment to think about the state of today's farmers.
The 2017 Census of Agriculture reports that the average age of an American farmer is 57.5, up 1.2 years from 2012
One in four producers is a beginning farmer with 10 or fewer years of experience and an average age of 46.3
Training the Next Generation of Farmers
Three years ago, White Oak Pastures started our Internship/Apprenticeship Program, after fielding inquiries from people all around the country (and world) interested in learning from the farm.
Laura McDonald, Human Resources Manager at White Oak Pastures, helped design a paid internship program built for those who want to understand the farm operations on a different level.
Everyone starts the internship program in the same place, regardless of their background - a twelve week immersive session on White Oak Pastures production teams. Interns gain exposure to all 10 different species and related departments, like carpentry and fencing. In addition, interns also take an online course through the Savory Institute to understand how White Oak Pastures, an accredited Savory Hub, approaches land management.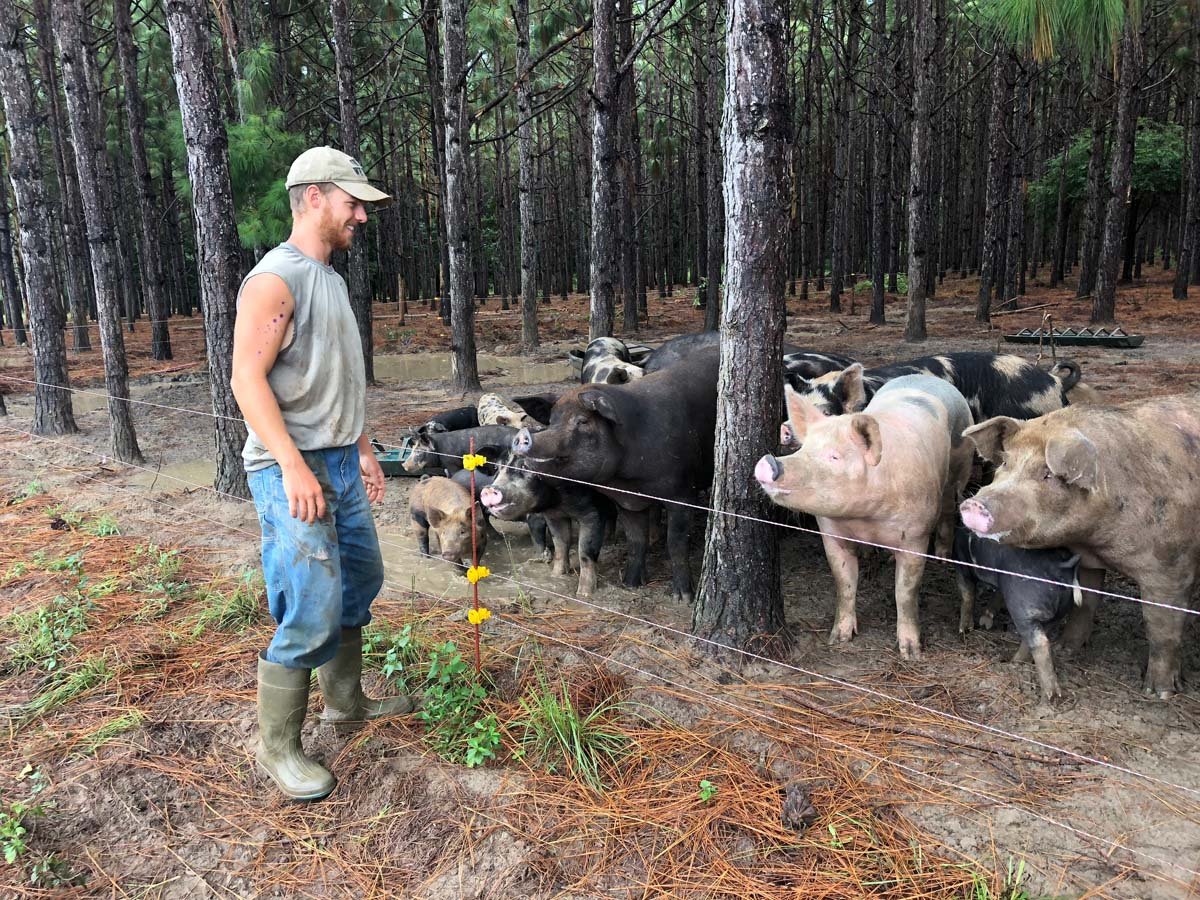 A week in each "department" gives a holistic, rounded farm experience, as Laura explains. "We encourage interaction, engagement, questions, and we make sure people fit in the right place," says Laura. "But when people come here, and they know what they want to learn - the program is what they make of it".
After the first 12-week session, interns can choose to continue to the next sessions in processing, administration (marketing, agritourism, and accounting), and a self-designed focus. Although no intern has completed all four 12-week sessions to date, a number of participants have gotten hired and joined the White Oak Pastures team full-time.
In recent sessions, White Oak Pastures has been able to offer on-farm housing in the center of Bluffton. Laura has seen the program relationships grow even stronger. "A lot of people who want exposure to this lifestyle want the whole lifestyle, which includes the community dynamic," she says.
The biggest surprise most interns experience? "Overwhelmingly, people cannot fathom what goes into farming this way," says Laura. "They say 'I would never have guessed that it was like this, it's a lot more involved'".

Internship program details:
Program is divided into 12-week sessions that run year-round, concurrent to the seasons
Internship is made up of four progressive 12-week classes in production, processing, administration, and self-designed
We accept, on average, 5 interns per session
The typical participant:
Ages range from 18 to over 60, and everything in between
Occupations range from students to farmers to those who have never farmed a day in their life
To date, we've had about 25 interns, and about half have stayed and joined our team full-time
Where are they now? A few updates from recent interns.
After Casey Lamb completed an internship at White Oak Pastures, Casey accepted a year-long internship at Green Pastures Farm, a cattle and sheep operation that does seed stock and live animal sales, in Rucker, Missouri.
After Jacqueline DeWitt completed her internship, she accepted a position at White Oak Pastures, leading the composting program, the black soldier fly project, tree planting, land monitoring, and our Land to Market field verification.
Our fall session wraps up the first week of November - if you or someone you know is interested in an internship at White Oak Pastures, check out more information and view our 2019 application here.