It's lambing season here at White Oak Pastures. Our pastures and woods are speckled with 200-300 tiny newborn lambs tailing their mammas as they learn about being pasture-raised sheep. Behind the scenes is our Small Ruminant Manager Matthew Cantrell.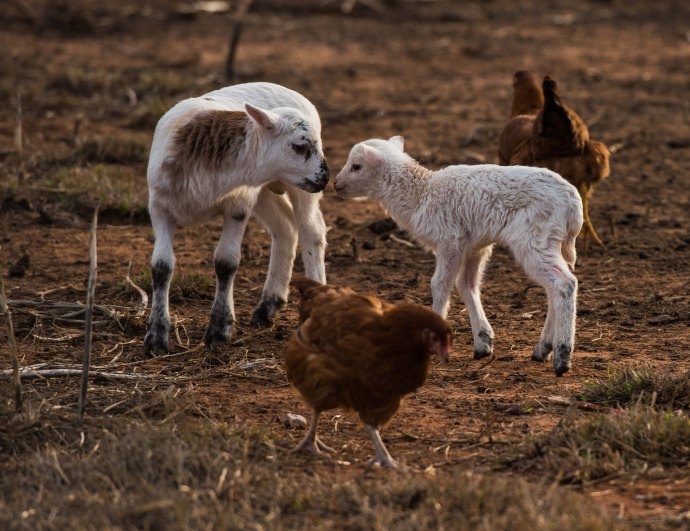 Matthew grew up in California ranch country and was always involved in the farming lifestyle. Prior to his career at White Oak Pastures, Matthew managed a diversified farm in South Carolina and prior to that, he was an English teacher. However, farming and nature pulled him out of the poetry classroom and back into the fields.
There is also a poetry in farming. If one spends the day watching Matthew work our sheep and goats with his herding dogs, this is readily apparent. "Farming connects me to what's reality- what's really important," Matthew says. "I can't imagine doing anything else even though it's incredibly hard sometimes". Matthew manages 1500 animals: about 1000 sheep and 500 goats. He has an intellectual, respectful relationship with his herd. He makes sure the "innate value" of the animals is respected and that they are "treated with dignity". Matthew works long hours to make sure his animals are happy and healthy and feels that "their value is not relative to human need for them- their value has to be honored as much as I'm able".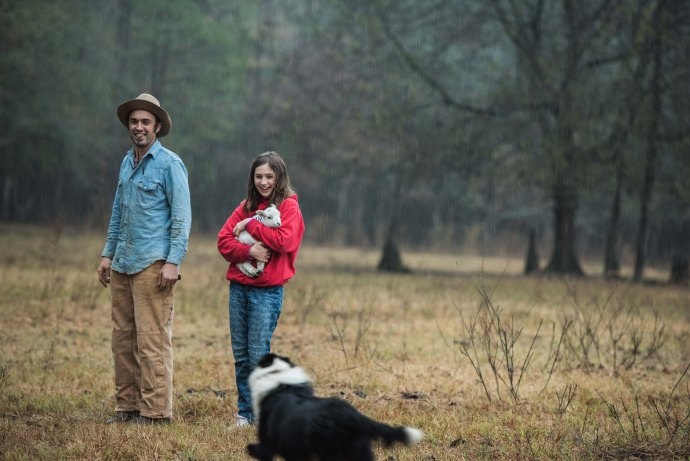 Farming has always been conducive to family involvement. Matthew's family occasionally joins him in shepherding. He is a dedicated father and husband. His four children (ages 12, 10, 6 and 4) are all home schooled. Matthew views shepherding as a unique opportunity to raise his children with an "intimate experience and understanding of real life, real things- dirt, plants, animals, life and death". Matthew and his wife Leah take pride in their farm lifestyle which allows them to live morally and with intention. His oldest daughter, Hannah (12), helps nurse orphaned or sick lambs back to health. Matthew jokingly calls Hannah the "small ruminant neonatal specialist".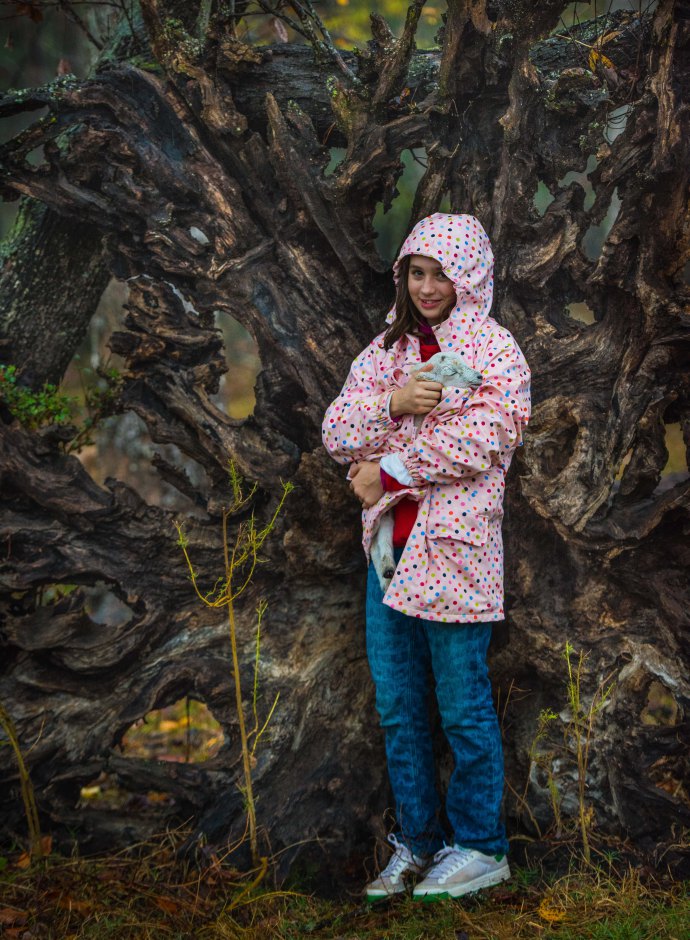 Matthew works by himself most of the time and relies heavily on his three herding dogs: Pancho, a Border Collie, and Oakley and Annie, Working Kelpies. Both breeds trace their lineage to farm collies in Northern England and thus have similar working styles which compliment each other. "I rely on them every day. They're incredible. They're my best friends. I couldn't do what I do without them". Matthew views herding dogs as a more natural way to move livestock. There is an instinctual relationship between herding dogs and ruminants which usually precipitates a calmer response. Herding dogs also "rate stock", i.e., anticipate what the ruminants will do which helps the shepherd move sheep in a low-stress, efficient manner.
As a shepherd, Matthew works to foster responsible natural resources management while caring for the welfare and nutritional needs of our flock. He is also constantly working long-term to develop a resilient flock which will naturally thrive in the environment of our farm.