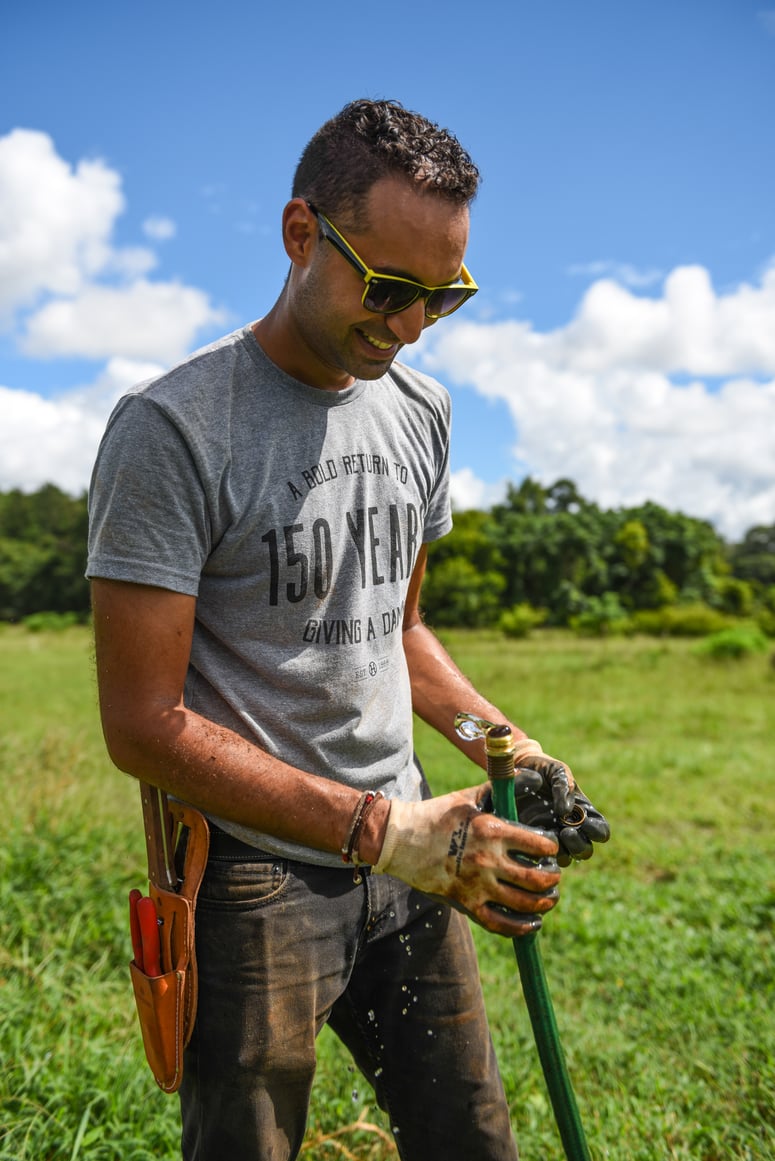 Our new Organic Garden Manager, Bilal Sarwari, has the big picture in mind while focusing on the small-scale. We have worked hard to develop how the vegetable farm fits into the White Oak Pastures production system. We moved the garden location from behind our on-farm restaurant to a pasture across the highway, called Indigo. This is also where you will find our cabins, which we book online here. The garden's production has been changed to exclusively provide vegetables and fruits to our on-farm restaurant and General Store. Read on to learn more about Bilal's plans for the future of our Organic Garden.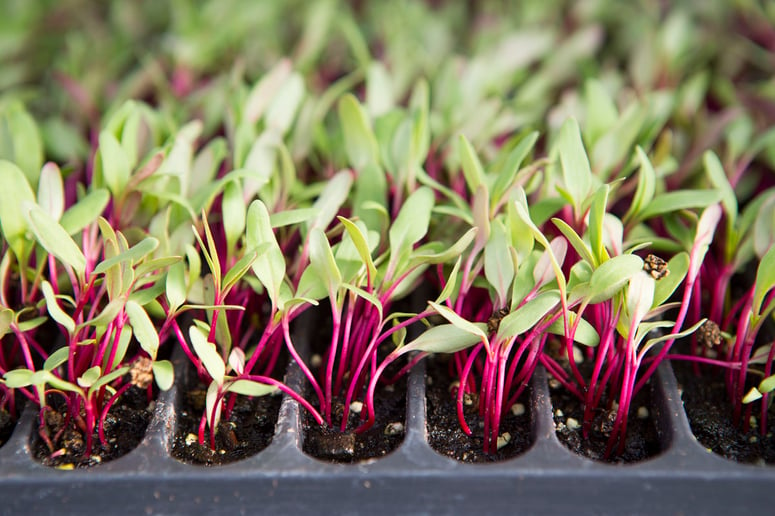 "Right now my idea is to condense the size of the garden and carefully manage the soil in a healthy way. We will plant densely, with more biodiversity, and then weed by hand. We have a lot of acreage we can plant on, but my style of gardening is more intensive, small scale. We will still produce as much as we did on 8 acres, but consolidate it down to about 3 acres. As our needs grow, we can spread to other plots if necessary. My experience has largely been in urban agriculture. Growing up around Atlanta, I've been gardening since I was four years old. My passion is where sustainability and health meet. Immediately after college, I completed the GA Organics Urban Agriculture Training Program and eventually started gardening for some of Atlanta's best chefs. I moved on to design, implement, and manage a therapeutic gardening program for a psychiatric crisis unit for adolescents. These years were incredibly rewarding. Most recently, I was a foreperson at an organic gardening company in Philly that did incredible outdoor installations in Center City. I'm excited to bring some urban gardening elements to the town of Bluffton, and to gain more experience in larger-scale agriculture.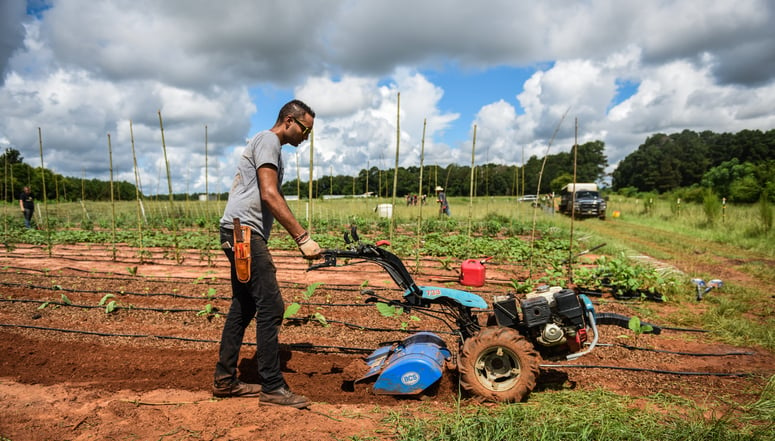 We are amending the garden soil with the compost we generate on site. The gardens are moving toward an organic no-till system and the farm will reap the benefits for years to come. Eventually, we will reduce weed pressure as our farming methods shift in this new direction because we won't be bringing up dormant weed seeds from lower levels of the soil. Also, our microbial and fungal networks will remain intact. I consider these soil microorganisms as one of our most precious resources, they make water and nutrients available to the plants around them and physically tie the soil together. Tilling the soil also releases carbon back into the atmosphere, so growing in a less impactful way will allow us to continue sequestering it in our garden beds.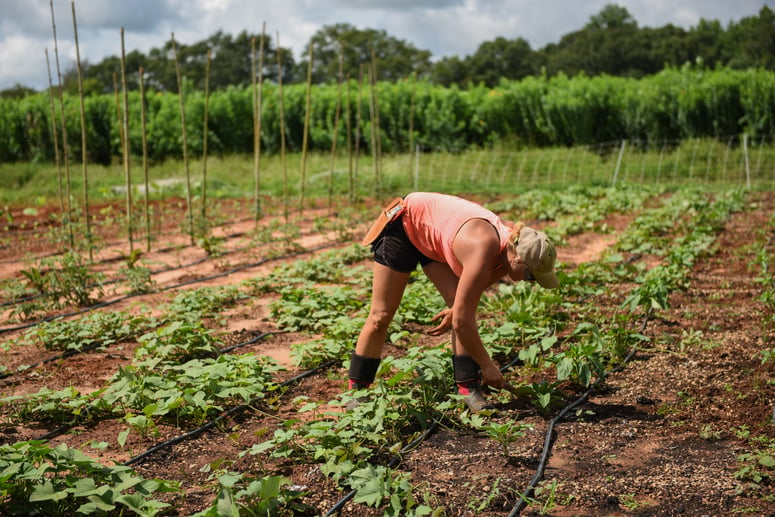 In building up the soil, we use the composted by-product from cotton gins. This ginning by-product contains bits of burs and stems, immature cottonseed, lint, and leaf fragments. While it is sometimes called 'cotton gin trash,' this material actually has nutritional value. Disposal of cotton gin by-product is a problem for ginners and we do our part by diverting this waste stream to White Oak Pastures. After we compost this material, we bring it out to Indigo and till it into the soil. When we get the soil to the right tilth, the right consistency, we will convert to a no-till method. So my goal is to till, then add a layer of compost and till that in, and then add another layer of compost, and then plant in that. We could technically plant in just compost, but once the roots of these plants hit native soil they can become shocked by the sudden change. That's why I use the layered system- it provides the plants with a rich environment along with the benefit from all the native soil's nutrients.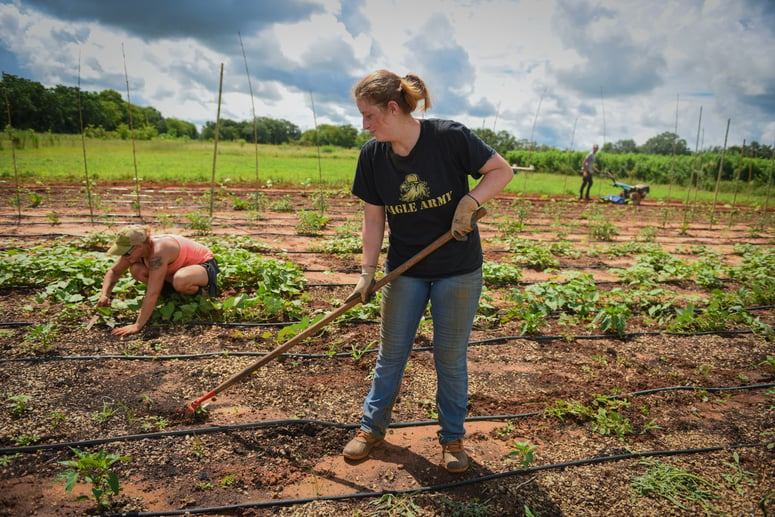 In our ornamental and garden beds, we use composted peanut hulls as mulch to retain water and keep the weeds down. The peanut hulls come from the floors of our poultry brooders and come out amended with high-nitrogen manure. The hulls themselves are rich in nitrogen as well (peanuts are a legume, which means bacteria in their roots can 'fix' nitrogen from the atmosphere and make it available in the soil). Using composted peanut hulls as mulch allows us to avoid a lot of the common problems associated with using wood mulch, such as plant starvation and nuisance molds.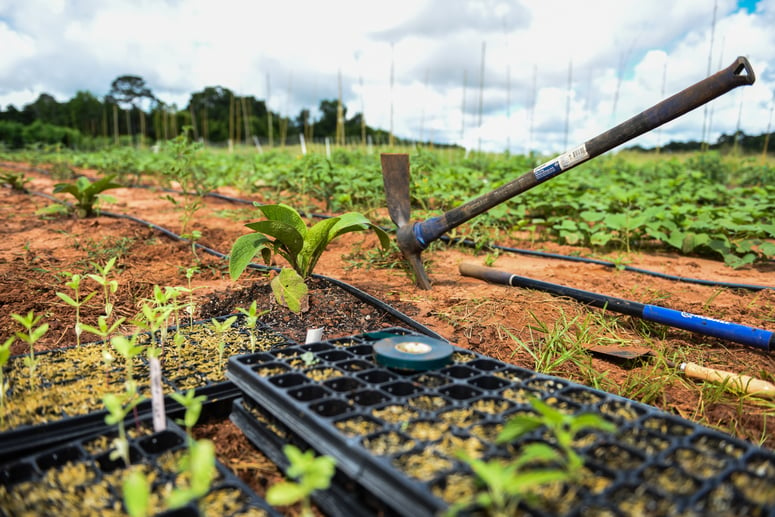 I want the organic garden to echo what we do holistically on the rest of the farm-as a department that exists in a healthy, symbiotic relationship to all of the various departments at White Oak Pastures. On our farm, we pay special attention to the soil and make sure we give it time to rest. We're all about biodiversity. There is nowhere else in the nation that you'll find five species of red meat and five species of poultry all grown on one farm, and humanely hand-butchered on site under USDA inspection. We take pride in this natural journey back to the old way of farming, and the organic garden program will not only be an extension of that journey, but a passenger alongside."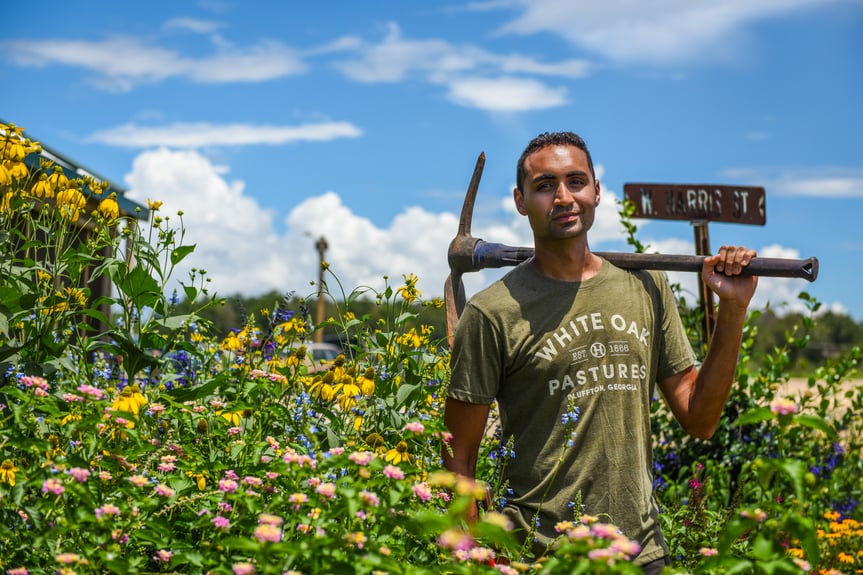 ---