Shotwell Candy Co. simply wouldn't be where it is today without my family and friends". Jerrod Smith started Shotwell Candy Co. in 2012. He was working full time as a corporate attorney but somehow made time for his wife and three young children and experimenting to craft the perfect caramel. Once his business began to grow, Jerrod's family and friends stepped up to support him in cooking, cutting, wrapping and packaging the delicious caramels.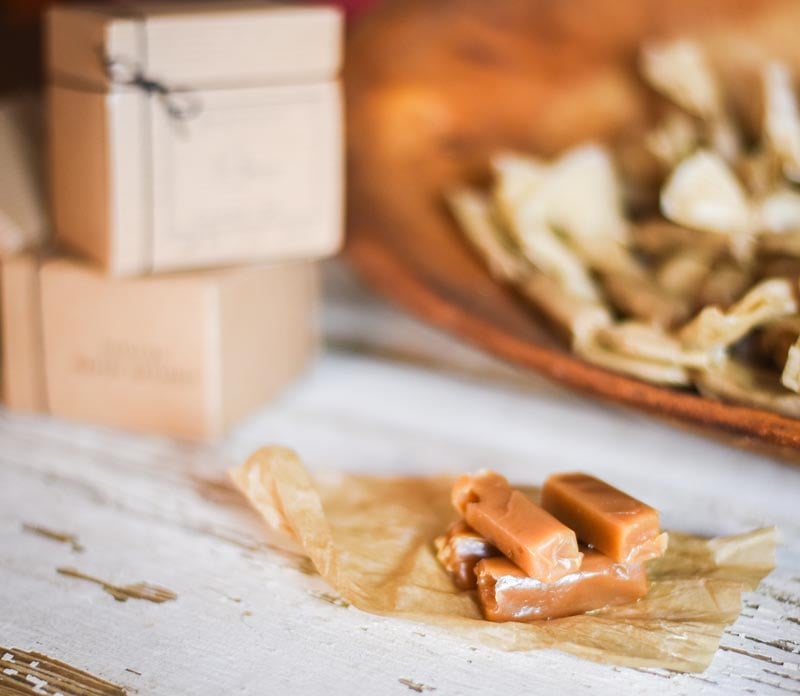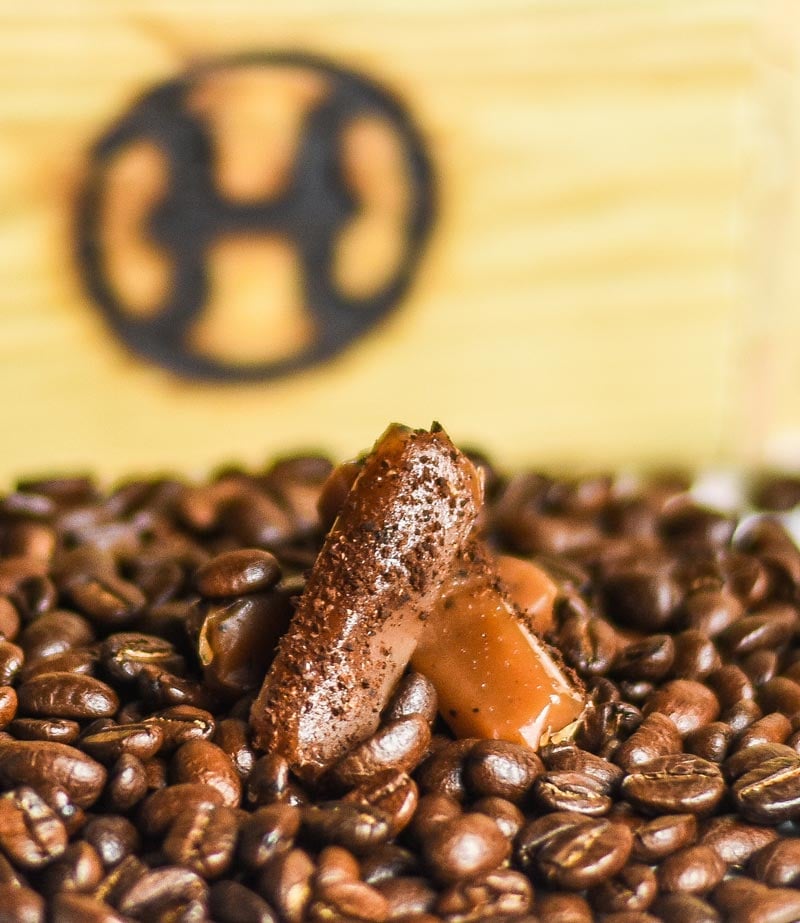 We're sure happy they did! Shotwell Candy Co. caramels are delicious, old fashioned, high quality caramels which we are so happy to stock on our General Store shelves. We sell the caramels individually and by the bag. One bite will brighten your day and remind you what quality, rich, creamy caramel should taste like.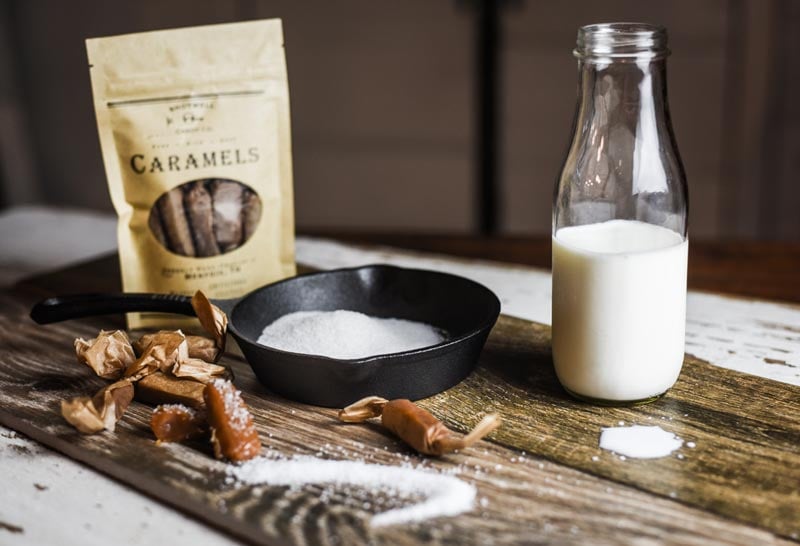 Above: Original Salted Caramels
"Above all, I want every customer of Shotwell Candy to know that they are getting an honestly made, authentic product that was created by a real person whose only motivation at the time of creation was to make the best gift for my closest friends and family that I could make. Marketing gimmicks, synthetic flavors and overly fancy packaging are the opposite of what we stand for, and we take great pride in knowing that every single aspect of Shotwell Candy was created 100% by us – the recipes, the logo, the packaging, the production methods, the website, the photos of our products, everything. While "handmade" and "small batch" get thrown around a lot these days, we live by them and truly believe that is THE way for our caramels to be made".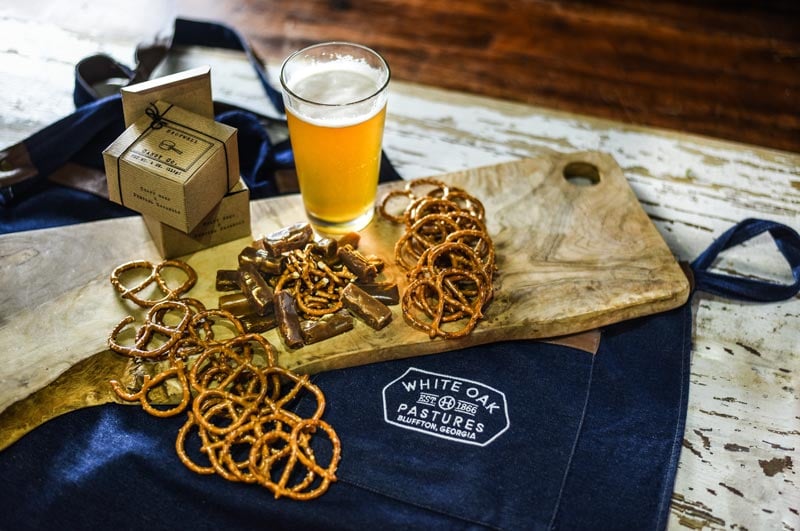 Above: Craft Beer and Pretzel Caramels
Caramels have been an American tradition since the 17th century. American settlers developed hard caramels by cooking sugar and water to create an affordable treat with a long shelf life. Over the years, the craft was honed and soft caramels developed with the addition of milk and cream. We love the authentic, homemade nostalgia that Shotwell Candy Company caramels bring to our General Store. We stock seasonal flavors and keep a constant stock of the following flavors: Original Salted, Hand-crushed Espresso, Bourbon & Maple Pecan, Lemon Rosemary, Caribbean Coconut and Cherry Cheesecake.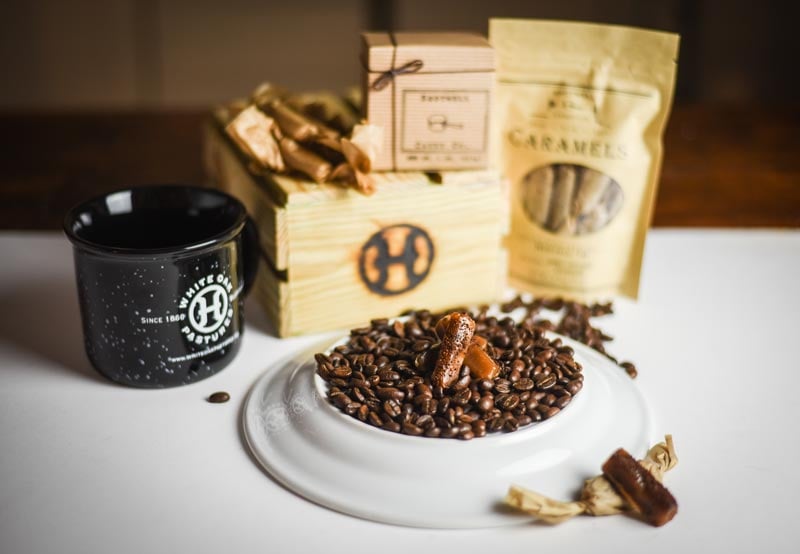 Above: Hand-crushed Espresso Caramels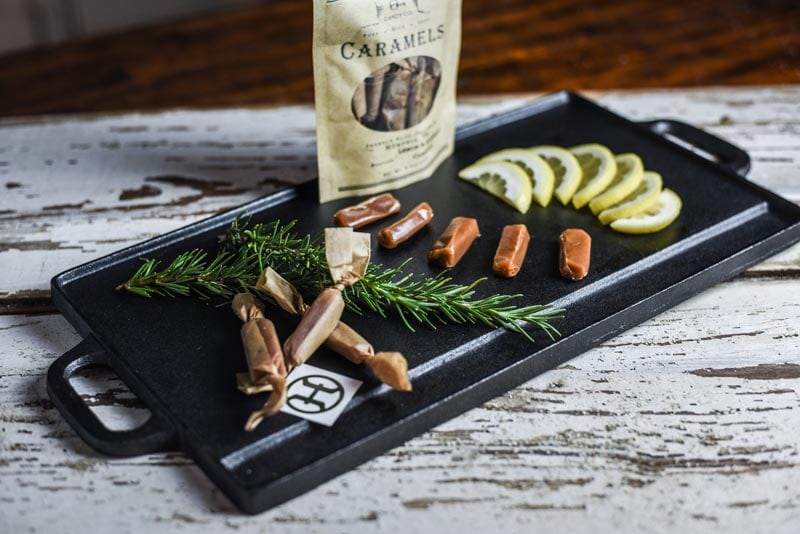 Above: Lemon Rosemary Caramels