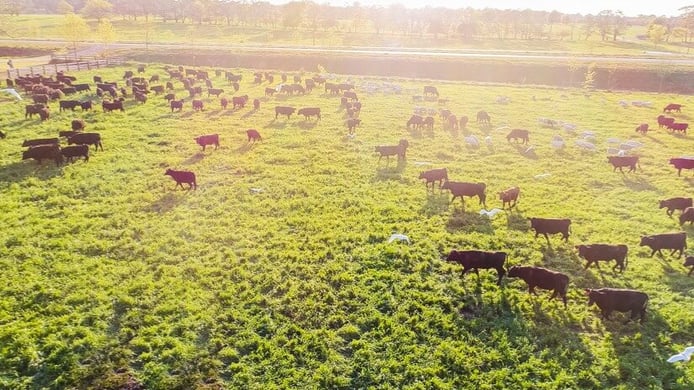 What if renewable energy was not just sustainable, but was also regenerative?
White Oak Pastures' new partnership with Silicon Ranch Corporation is bringing regenerative land management to almost 2,400 solar farm acres in Southwest Georgia. White Oak Pastures will be implementing holistic planned livestock grazing on the solar farm to create a carbon sink, restore biodiversity and soil health, and grow the social and economic benefits of this clean energy project.
This partnership is incredibly relevant as conversations about "sustainable" and "renewable" start to take on new urgency.
Globally, we produce most of our energy and food using extractive, reductive methods designed to maximize profitability.
Some climate scientists fear that the damage already done to the atmosphere, soils, water supply, and biodiversity means that sustainable agriculture, or renewable energy, is not enough to address the increasing pace of climate change.
We need to mitigate the effects of our extractive food and energy production by actively protecting, improving, and renewing our topsoil and ecosystems.
When we released the results of the third-party LCA study that showed our radically traditional farming practices were sequestering more carbon than grassfed cows emit in their lifetimes, we knew that these results were repeatable. Regenerative land management practices minimize agricultural tillage, preventing the release of carbon, and increase organic matter sequestering carbon in the soil.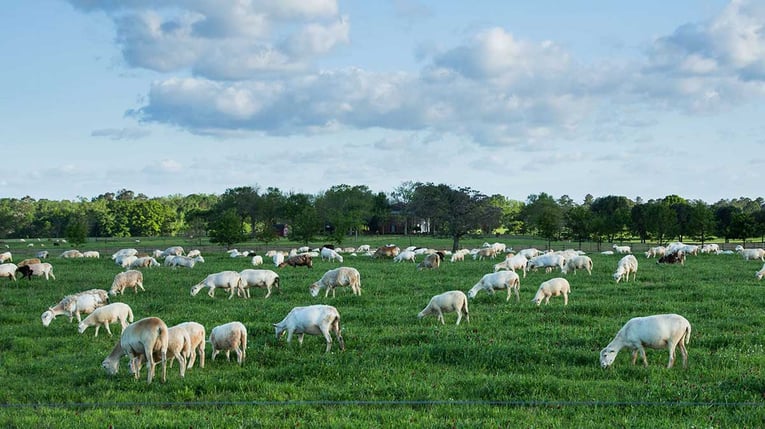 Solar power plants are projected to occupy over six million acres of land globally by 2030, and the solar industry will be responsible for the stewardship of this land. In response, Silicon Ranch, one of the nation's largest independent solar power producers and the U.S. solar platform for Shell, established Regenerative Energy™.
This approach pairs the design, construction, and operation of solar farms with regenerative agriculture, with White Oak Pastures using our flock of sheep and holistic grazing methods to manage the land.
"There are no losers in this deal," says Will Harris. "The Silicon Ranch land will remain pastoral. Our rural community gets much-needed jobs, and a new non-polluting industry to be proud of. We will sequester even more soil carbon and create a record of the ecological impact for others to repeat. Consumers can participate by purchasing the pasture-raised meats that were grazed at Silicon Ranch on our website."
"The symbiosis of regenerative agriculture and renewable energy creates a very real, and a very resilient, terrestrial carbon sink," said Michael Baute, Silicon Ranch's Director of Regenerative Energy. "For me, the Energy-Food-Carbon nexus is the most exciting thing happening in the climate solutions space right now."
The partnership between White Oak Pastures and Silicon Ranch shows that the dirt under solar panels and the surrounding land can be turned into a carbon sink, a partnership repeatable anywhere willing farmers and solar energy intersect.