---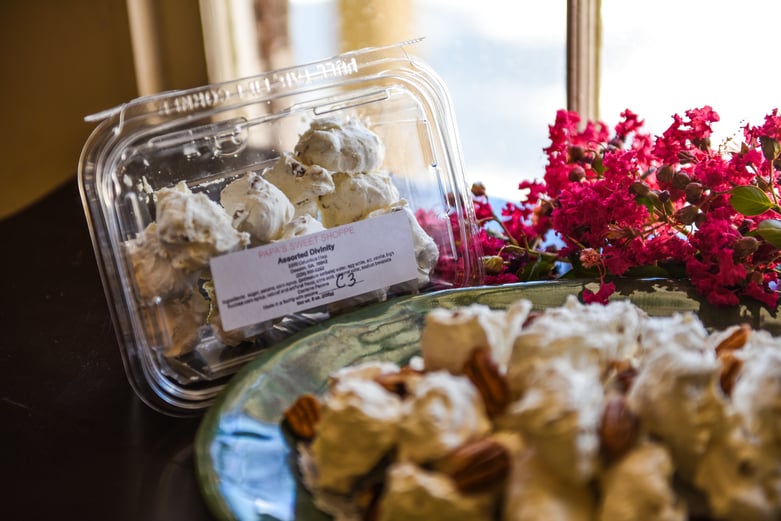 Just forty minutes north of us in Dawson, Georgia is a quaint candy shop that has been around since the 1970s! Mr. and Mrs. Strickland started the business in the 1970s. Mrs. Stickland supposedly began selling candy to fund her husband's fishing equipment expenses. She sold peanut brittle and the recipe was so tasty, it became extremely popular in the area. Mrs. Stickland sold the business to the Bailey family and they produced Bailey Brittle out of the same shoppe. Finally, five years ago, a father-daughter team bought the business and have grown it to include several different candy options. Melvin and Kristy Gilley own and operate Papa's Sweet Shoppe which has flourished in our small-town community because their candy is authentic, hand made in small batches, and delicious. We are so proud to support another multi-generational local business- stop by our General Store and pick some up! Learn more about Papa's Sweet Shoppe on their Facebook Page and keep reading to learn about the three varieties we have in stock.
Divinity candy is a popular Southern treat. This white candy is a bit like meringue, a bit like nougat, and made with egg white, corn syrup, and sugar. Peanut brittle is a common treat but Papa's is one of the best and freshest you'll find. Georgia is the peanut capital of the world and we are proud to support local flavor and crops with this golden Peanut Brittle recipe. Praline is also another popular Southern flavor and Papa's Pecan Praline is a fudge-like, creamy candy which our General Store customers love. We're happy to stock Papa's Praline recipe which uses another local favorite nut crop, the pecan.
Papa's Candy Shoppe utilizes local flavors and creates timeless, delicious candy with home-made, small-town Southern authenticity. All of these candies take finesse, patience and attention to detail to create. If you ever made these from scratch, you'll know how much care a confectioner needs to perfect these candies. We're so lucky to have a constant stock right here on our General Store shelves. If you've ever missed homemade candy or want to give it as a gift, stop by and stock up! Featured below in the Divinity Candy images is a hand-made pottery platter by Von Strickland. Her products are also in stock at our General Store. Stop in to try some candy, view more pottery, and enjoy so much more that South Georgia can boast about.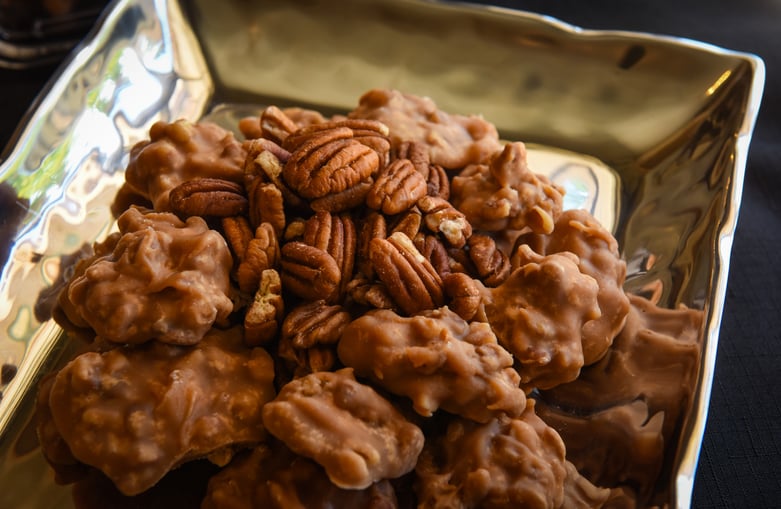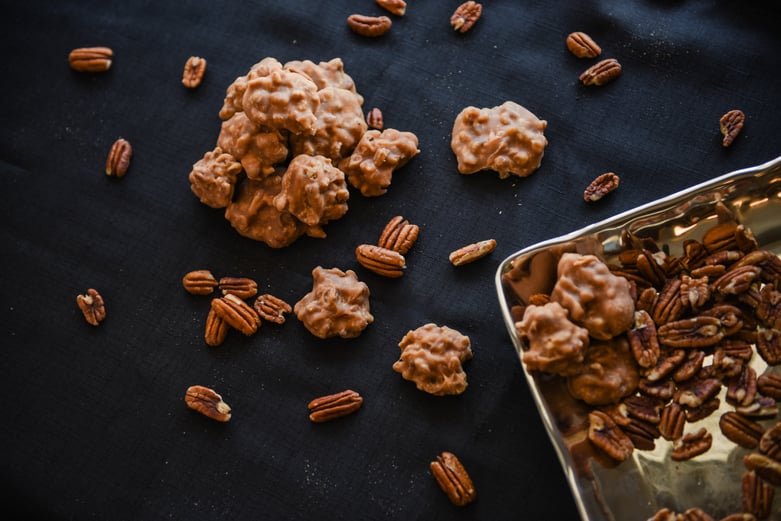 Pecan Praline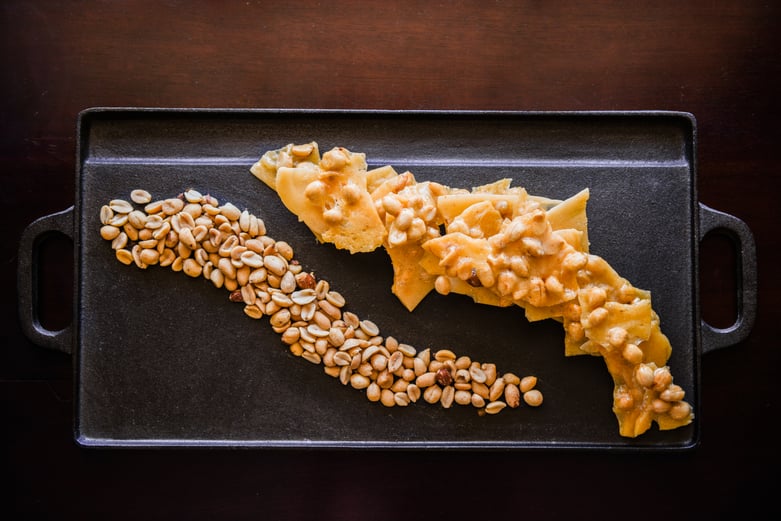 Peanut Brittle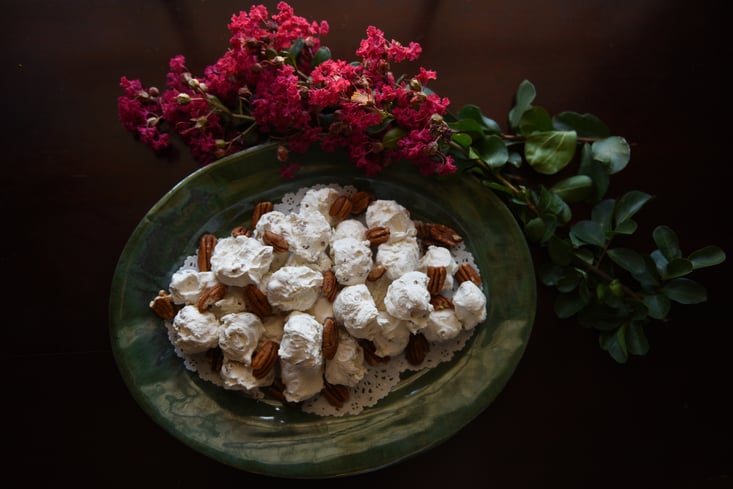 Divinity Candy