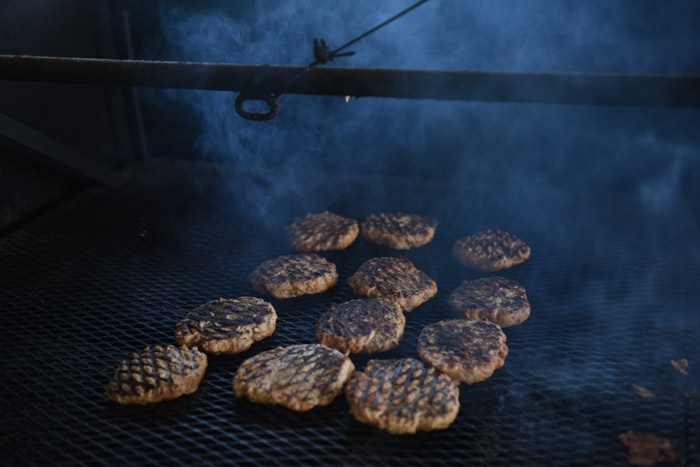 Our food truck offers a range of items including Build Your Own Burgers.
White Oak Pastures is one of the few farms in the United States that has both red and white meat abattoirs on the farm. You wouldn't believe it was so unique, since butchering meat on the farm dates back centuries. It would be a shame to raise, slaughter, and process all of our red and white meat, and grow a variety of vegetables in our organic garden, and be unable to enjoy it right here on the farm and in downtown Bluffton!
---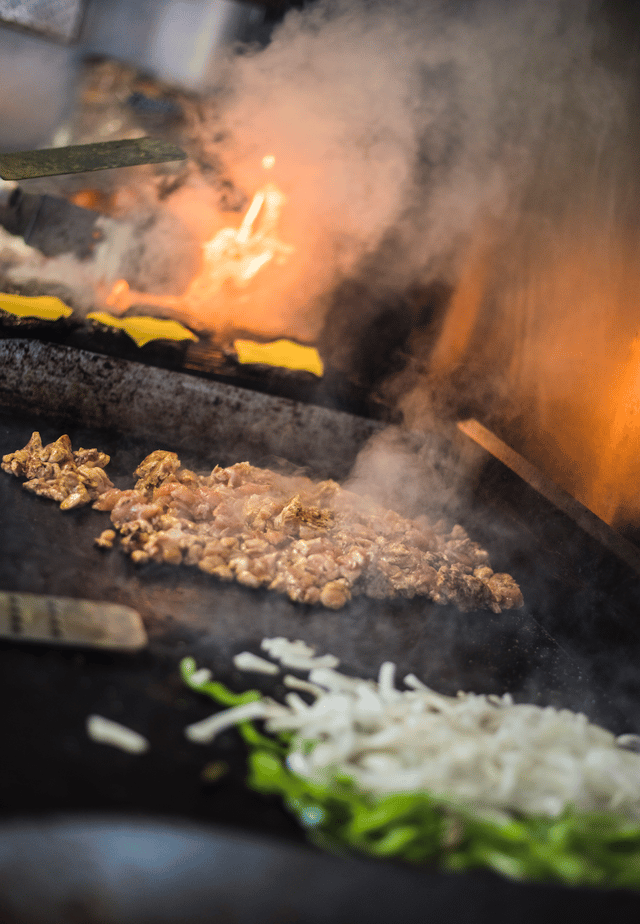 An employee and customer favorite at the Food Truck is our chicken quesadilla.
In mid-August of 2017, our West Wing Dining Room was built onto our General Store, opened in October of 2016, in downtown Bluffton. We started serving breakfast from our very own Food Truck, later adding a dinner menu. Our Food Truck has traveled around in the past and served our beef and chicken. However, we've decided we want to keep it close to the farm, so we installed it permanently behind our General Store.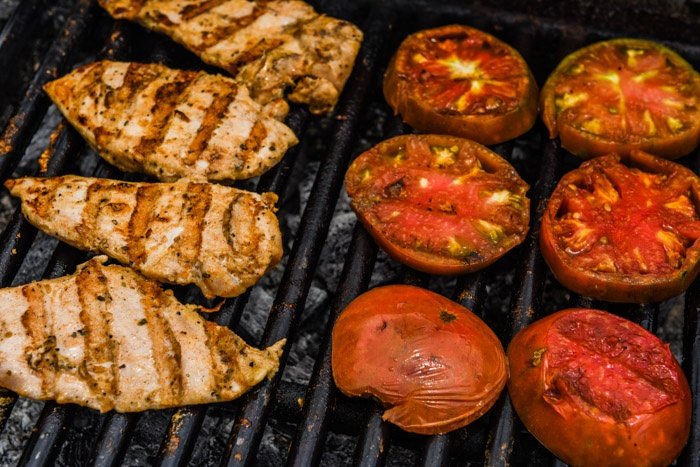 Our food truck offers a different menu than the pavilion's. We are excited to explore on-the-go farm to table diversity.
You can enjoy breakfast and dinner, both of which have been prepared in our Food Truck. The Breakfast Bowls have always been a farm favorite!! And for those of you who haven't had the privilege of eating a White Oak Pastures breakfast bowl, it's a combination of grits, eggs, cheese, and your choice of sausage or bacon. It's like a "one-stop-shop" breakfast! The ONLY way to make it any better would be to add more of our White Oak Pastures bacon or sausage, which we'll be happy to do, since we make our sausage daily on our farm! We also have a Breakfast Platter for those who are craving some carbs with their protein. Our breakfast sandwich consist of eggs, cheese, bacon or sausage on a potato bun. We do offer a-la-carte items, but we highly recommend going all-out and making the most of what we have to offer!
Each night, we have dinner specials which include, but are not limited to, our White Oak Pastures Chicken Plate with a couple of sides. Two of our favored specials are our Beef Tenderloin and our Duck Tacos, served with your choice of side dishes. You can also "Build Your Own Burger", try our Chicken Sandwich or Salad, or our famous Chicken Quesadilla. Contrary to popular belief, our french fries ARE homemade. They are painstakingly hand-cut, so please don't insult the cook by asking if we bought our fries in the frozen food section at the grocery store! We didn't. Several are fooled by their flawless appearance, but with one taste, you will immediately know the difference!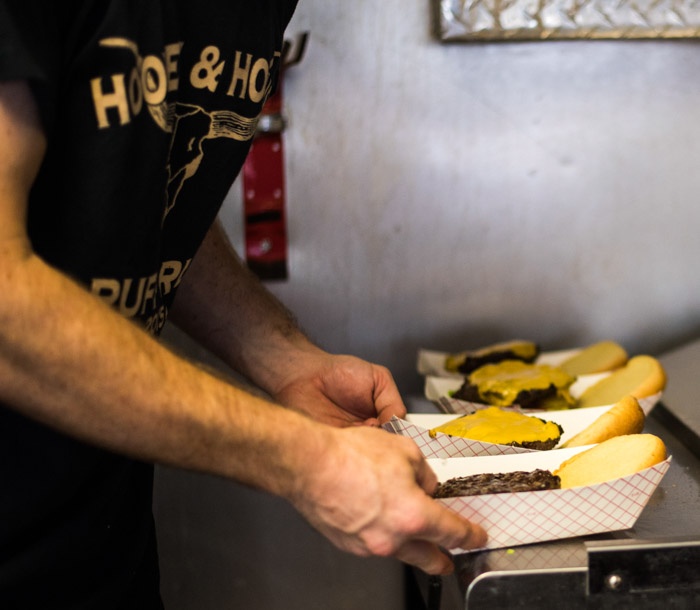 Our Food Truck offers humanely raised, pasture-raised food that supports regenerating land and rural communities seven days a week.
If you don't have time to sit in the West Wing Dining Room or are just passing through, we have ready-made meals just for your convenience. If you just want a few side items, that's ok, too. We can offer you our Italian Pasta Salad or those kid-favorite mashed potatoes. For the folks that want healthier choices, we have salads and steamed veggies. You will love our fresh, home-grown toppings grown in our organic garden on the farm.
Last but not least, we're very partial to our homemade condiments, including ketchup, mayonnaise, and barbecue sauce. We are confident that we have something appealing that will tantalize the taste buds of everyone that stops in. We look forward to seeing you and sharing the products of our hard work and dedication!
Food Truck Hours:
Breakfast
Monday- Friday 7:00 am - 10:00 am
Saturday - 8:00 am - 10:00 am
Sunday - 9:00 am - 10:00 am
Lunch:
Saturday 11:00 - 4:00
Sunday 11:00 - 5:00
Supper
Monday - Saturday 4:00 pm - 8:00 pm