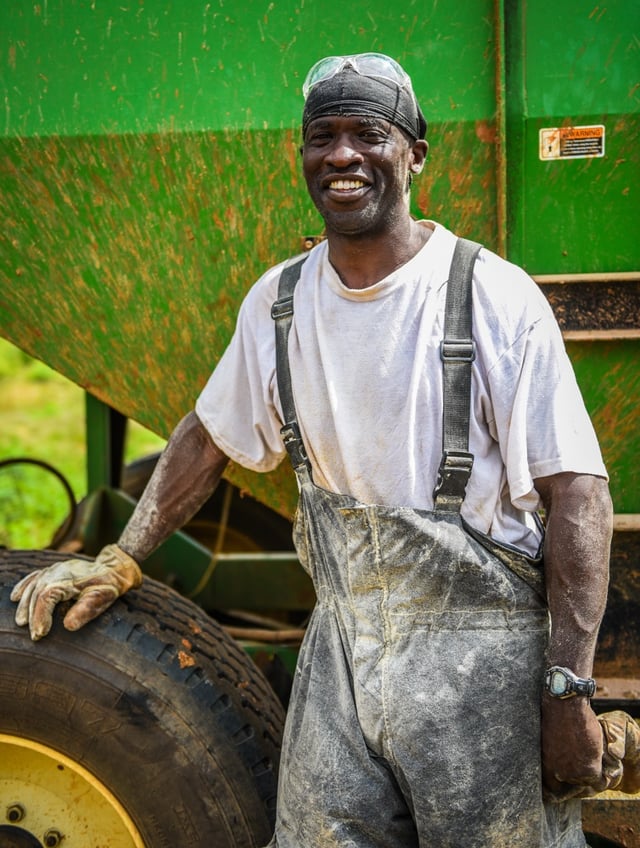 "I come to work every day and have a good attitude. I'm glad to be a part of this team", says James Mock, our Poultry Feed Distribution Officer.
My job holds a great responsibility for the growth of the birds. My job, and doing it well, is an important asset to this process. The chickens are dependent on me to eat. This is a big issue. They trust me to feed. I do what I do with integrity. Integrity- what you do when no one is looking.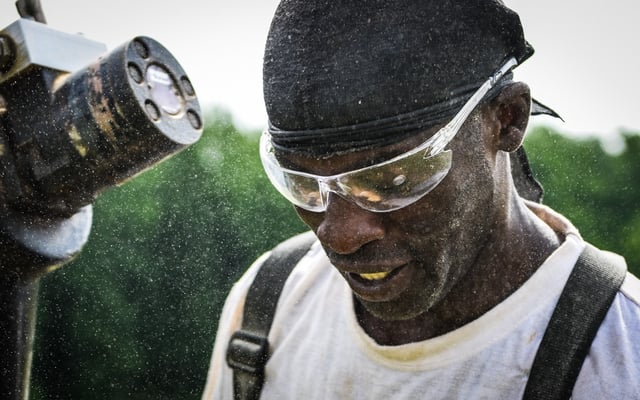 I enjoy doing it. I like to watch the birds grow. I enjoy working with the team. Everybody wants the best for the farm. We look out for each other- we're all we got out here. It's something I like to do. It's a challenge. It's physical. But at the same time, it's a job. I took on the challenge- it was a two man job before me. I feel like I accomplished that, I made it a one man job. Every day I go home, I can rest knowing that I did my job. I see myself at White Oak Pastures for a long time. As long as possible. To sum it up, I love my job!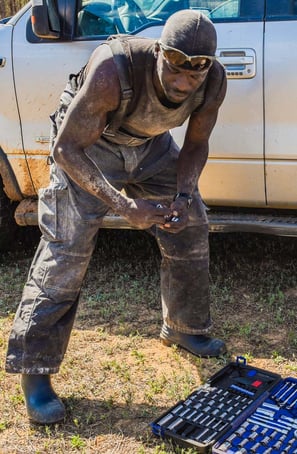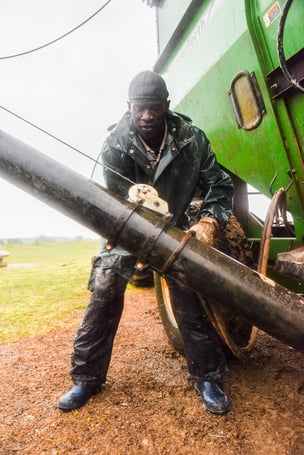 What is the most satisfying part of your job?
I feel when I get all the chickens fed. I can go home and sleep at night knowing I fed everyone. They're like my children. I watch them grow from little to big. I feed them every day.
What is the most challenging part of your job?
The weather. When it rains and when it's hot. They still have to get fed.
What was your proudest moment on the job?
My proudest moment for the team and the farm was when we showed our respects for Lt. Lee. I thought that was real nice for them to do what they did, let everyone off of work to show their respects. There's a proud moment every day. I think really one of my personal proudest moments is knowing that our bird mortality has decreased. The team has figured out ways to use the feed to reduce mortality. For example, the new idea of putting the feeders inside the houses until the birds reach a certain age and size- that's a big thing.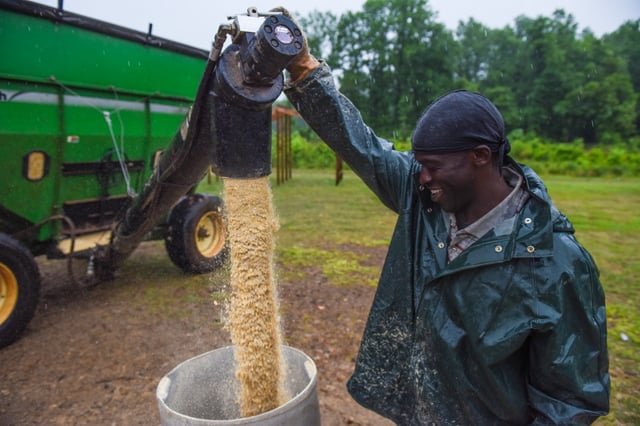 What was your funniest moment on the farm?
I'm going to be honest with you. Last week, it was crazy. I was putting feed where the ducks are. There were some big ducks and for some reason there was a little bitty one that had got out of the brooder house. Do you know the big ducks were running away from the little one? They were scared of the little duck! I'm watching this. I thought they were playing at first. They were thinking "what is this little thing?" They didn't know what to do! The little one was running them all out in the field. I mean running them! He wouldn't let them rest! He just really wanted to get in with them, to be part of the group, but they wouldn't let him. I went and got the little duck and put him back in the brooder.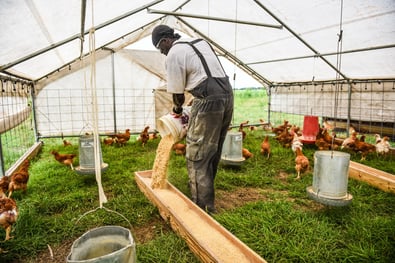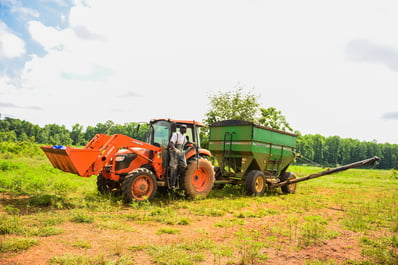 What is your favorite food to order from the pavilion?
I like a lot of things. But if I don't tell you this, they're going to be like 'this man always orders this'- my double cheeseburger! With bacon! They'll tell you. They know! Every time I call, I get the double cheese burger with bacon, well done. It's my favorite.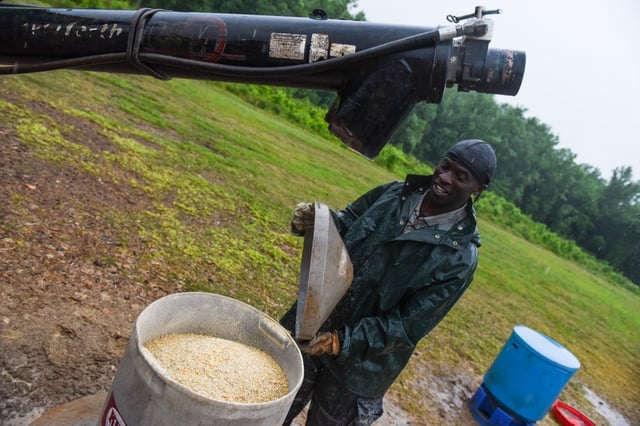 What is your favorite hobby outside of work?
Volunteer firefighter. I'm about to get back into it- I had taken a break for about 2-3 months because I started working here. But I'm about to get back into it. I've been doing that for about a year and a half now. That's one of my major hobbies.