Feeding your kids' changing appetites can sometimes be a challenge, but using pasture-raised meats in your lunches doesn't have to be. Between ready-made foods and creative recipes, there are plenty of ways to use pasture-raised meats in easy-to-prepare, kid-approved meals.
Easy, Healthy Kid Lunch Ideas Using Pasture-Raised Meat
We've collected some of our favorite kids' lunch ideas, approved by our own kids and adaptable for home or as packed school lunches. The next time you're looking for inspiration around lunchtime, try one of these healthy, easy kids' lunch ideas with your little eaters (and yourself!).
Ready to Eat Lunch Ideas

Ready-to-Eat Skewers: Hot Dog and Vegetable Bites
We know our kids are more excited for lunch when it's on a stick (us too, honestly - who doesn't love a good kebab?). For a healthy lunch, alternate bites of natural pastured pork hot dogs and vegetables on a skewer and bake until crispy in the oven (for younger kids, use the flat, blunt-edge skewers).

Easy Sliders: Sliced Ham and Veggie Slaw
For kids who love sandwiches, try combining ready-made pasture-raised meat, like smoked sliced ham, with a vegetable slaw. One of our favorite sliders uses White Oak Pastures ham, dijonnaise (a spread that's four parts mayonnaise to one part mustard), warm swiss cheese, and colorful kale or cabbage slaw. Pair with fruits and vegetables for a balanced kids lunch.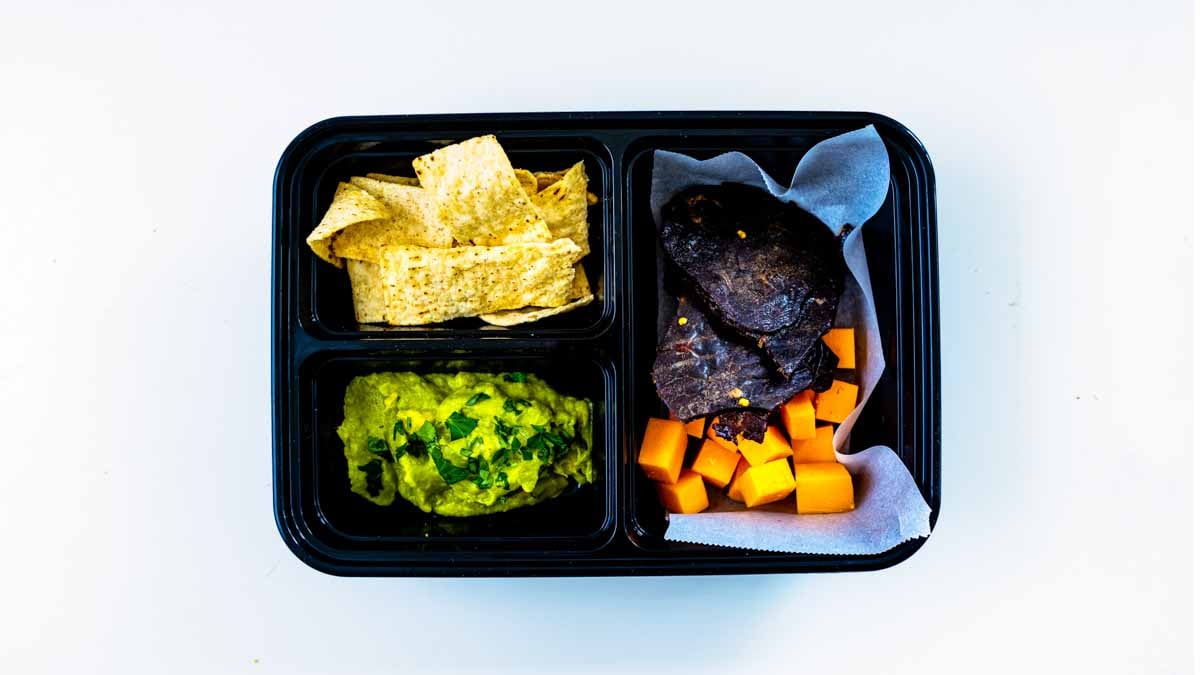 Finger Foods: Jerky or Snack Sticks
Make lunch fun by creating a meal that doesn't need a knife or fork. Pair a ready-to-eat pastured pork meat stick or grassfed beef snack stick with another healthy protein, like cheese, and a vegetable dip that can be eaten with just your hands. Or combine grassfed beef jerky with something like hard-boiled eggs, chips and guacamole dip to create a utensil-free lunch.

Baked and Crunchy: Homemade Chicken Tenders
Homemade chicken tenders are fast and easy when you can buy pastured chicken tenders already pre-cut. Follow a simple baked chicken tender recipe, like the one below, for a kid-friendly, homemade version of a restaurant staple.
Ingredients
Method
Preheat oven to 425° F.
Place a roasting rack on a rimmed baking sheet; lightly spray with oil.
Prepare Breading Station: Mix flour and 1 teaspoon salt in one shallow dish. Whisk eggs together with a teaspoon of salt in a second shallow dish. Place panko bread crumbs in a third shallow dish.
Bread Chicken Tenders: Dip chicken into flour, tossing to coat shake off excess. Dip into egg wash. Finally dip chicken into panko breadcrumbs, using your hands to help panko coat chicken strips. TIP: Keep one hand "dry" (for flour and breadcrumb) and one hand "wet" (for egg wash) to avoid clumpy, messy breading fingers!
Place breaded chicken tenders on the prepared baking sheet.
Bake chicken tenders for 10-13 minutes, or until chicken reaches an internal temperature of 165° F.
---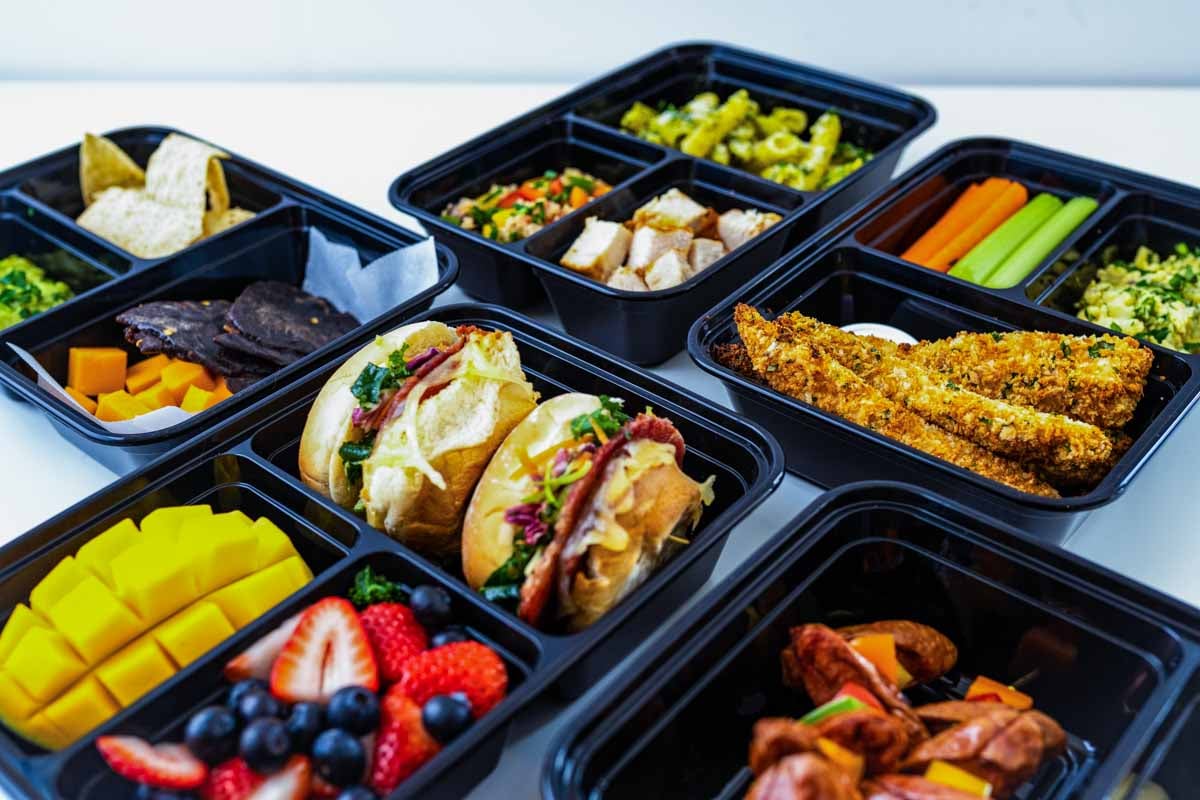 What's your kid's favorite lunch that uses pasture-raised meats? Let us know in the comments below!