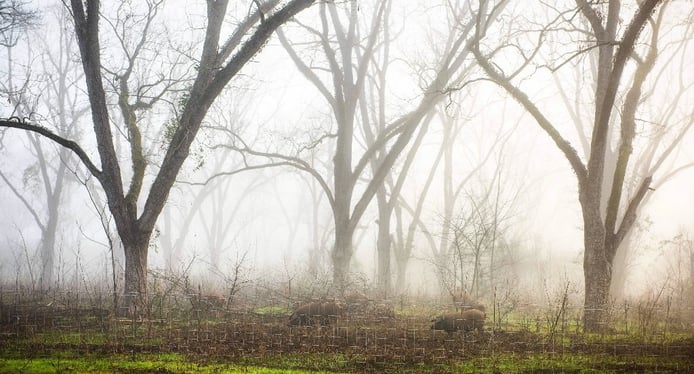 UPDATED FOR 2019! ORIGINALLY PUBLISHED POSTED BY LAURA MORTELLITI ON FEB 9, 2017
The delicacy Iberian Ham (Jamón ibérico) is one of the highest quality cured hams in the world.
Jamón ibérico is characterized by its long aging period (24-48 months), rich red color, ample marbling, and complex, sweet, nutty flavor. Iberian Ham must be sourced from the meat of only one breed of pig: Black Iberian Pigs. This breed is unique in its genetic ability to produce oleic acid-rich, exceptionally marbled meat.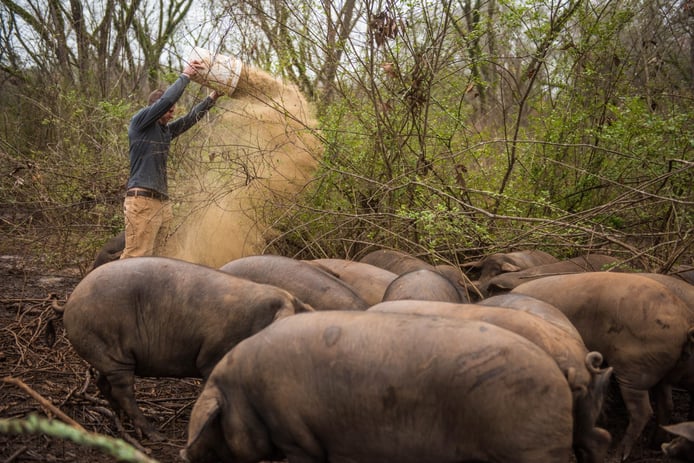 Iberian Pigs are a prized breed restricted to the Iberian Peninsula. In 2014, a small number of licenses was awarded for exporting live Iberian pigs. White Oak Pastures has partnered with the Oriol Family of Spain to create an American company, Iberian Pastures, to bring together the common interests of good food, animal husbandry and tradition.

In 2014, Iberian Pastures was selected to bring a small herd of 24 gilts and 6 boars to the United States. Since then, exports of live Iberian pigs from Spain have been indefinitely suspended. Our Iberian pigs have now grown to a herd of about 200, and they are looking to be the only in North America for the foreseeable future.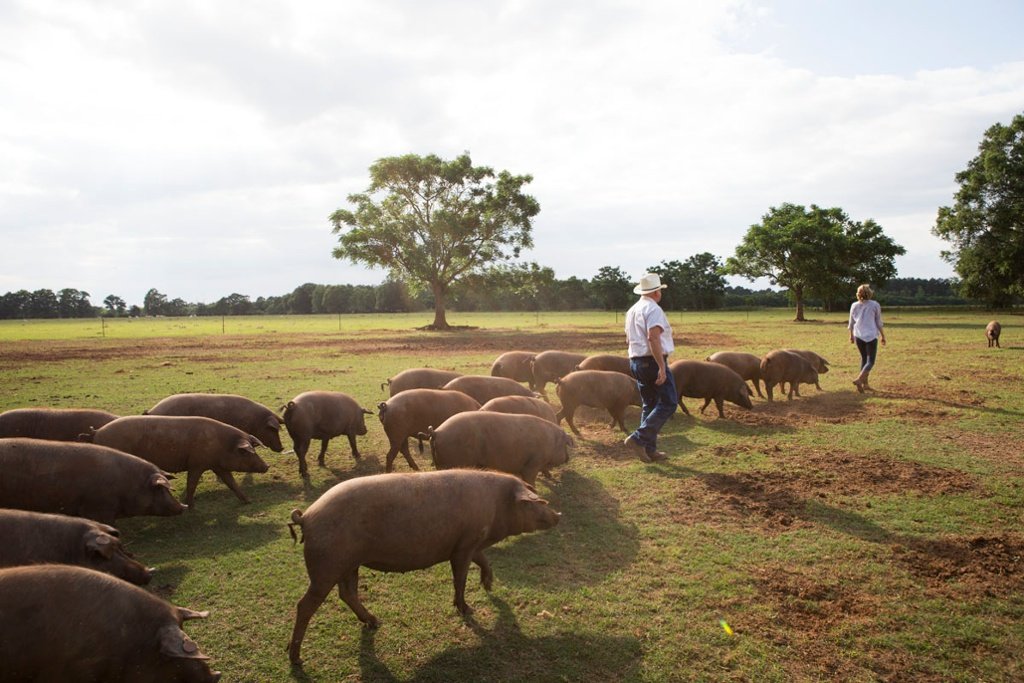 The highest quality Iberian Ham comes from 100% purebred Iberian pigs that roam free range in oak forests (dehesas) and consume a diet of pure acorns in their last several months. The ancient dehesa agro-sylvo-pastoral system is integral to Iberian culture, and the pigs' access to acorns and free range is essential for proper nutritional composition and marbling of their meat.
The marbling of Iberian Ham cuts is similar to that in legendary Kobe beef. The meat's high oleic acid content (55%) enables the long curing window (only extra virgin olive oil has a higher oleic acid content!).
Here at White Oak Pastures, our Iberian herd has free range in a similar pastoral ecosystem: our pecan orchards. We feed our hogs a locally sourced proprietary blend of peanuts, pecans and other nuts. We are working with Gonzalo Fructuoso, a Spanish animal nutritionist, to ensure that our pigs receive the same fatty acid profile in their diet as the top ham in Spain. Our unique formulated feed is shown to optimizes some fatty acids even better than natural acorn levels.
Our first generation of Iberian pigs born on American soil became ready for slaughter in early February 2017. Our Spanish-trained meat scientist and butchers worked with intense attention to detail to prepare the cuts in the traditional manner. Our Iberian hams will cure for 24 months, shoulders for 18 months, and loins for 6 months.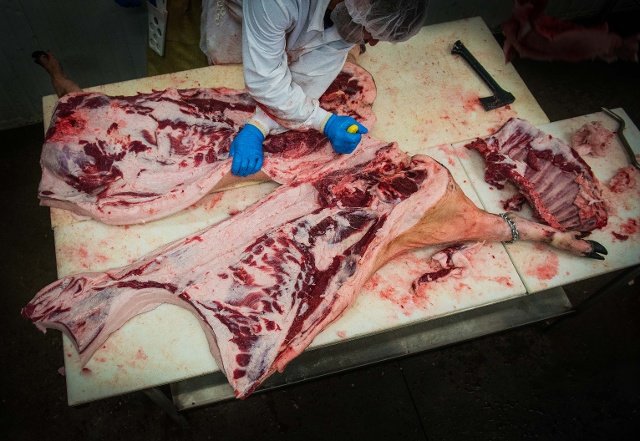 We had a celebratory dinner at our on-farm Dining Pavilion to mark the occasion, collaborating with talented chefs to prepare a delicious meal. Guests including renowned Spanish Chef Sacha Hormaechea, New York City Chef Manuel Berganza, Washington Post writer Tim Carman, Director of the Southern Foodways Alliance John T Edge, and Journalist Maryn McKenna joined us in celebrating our new venture.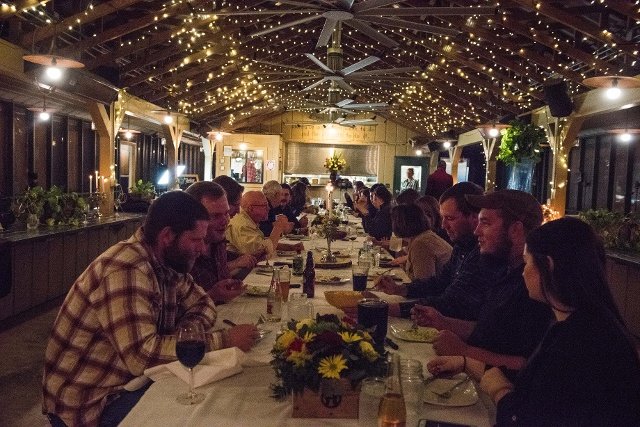 This tradition is a cultural delicacy that also requires the highest standards in animal welfare. We are proud to be one of the first farms to bring the production of this ancient Spanish tradition to America.