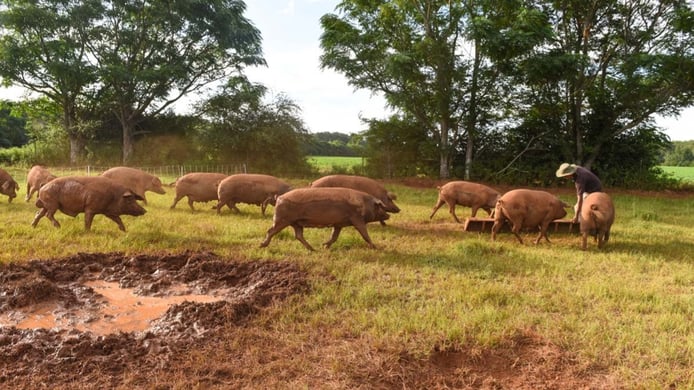 UPDATED FOR 2019! ORIGINALLY PUBLISHED POSTED BY MONICA MCLENDON ON AUG 24, 2018
Maryn McKenna's Eater's article,The Jámon Went Down To Georgia, is titled after the Charlie Daniels Band song The Devil Went Down To Georgia. But in our story, the Jámon has replaced the devil himself and is now living in South Georgia - Bluffton, to be exact.
McKenna's keen observations of these rare, exquisite creatures allow readers the privilege of sharing her experience firsthand. Her article explores the question: "Can Iberian pigs — source of jamón ibérico de bellota — thrive in the American South?"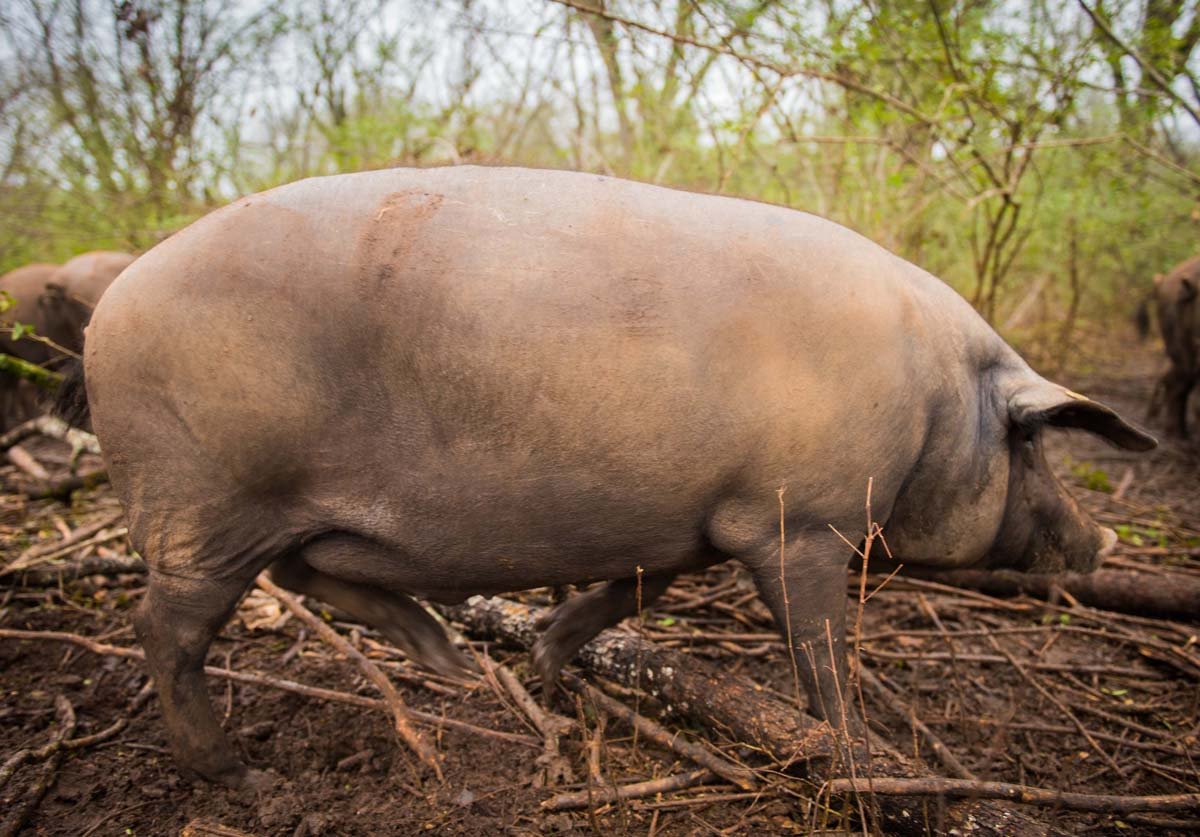 The article provides insight about the characteristics that give full value to these hams - their history, heritage, and breeding habits. There's a secret to the ham's quality and the brilliant marketing phrase ("olive trees on legs") - the infamous oleic acid compound.
Spain was gambling by never seeking a "protected designation of origin" restriction to safeguard the identity and quality of the hogs. The name and reputation of Iberico ham is left entirely up to the integrity of the farmer who will raise them and the landscape on which they are raised.
McKenna makes the "marriage" of the Oriol and Harris family sound like a match made in heaven: simple and understanding, with both sharing the same goal to produce Jamon Iberico. However, flying 24 young gilts and six rambling boars from Spain to South Georgia was anything but "simple".
"We were staring at pata negra, or "black footed," pigs, the raw material for one of the most precious cured meats in the world — jamón ibérico de bellota, the free-range, acorn-fed, dry-aged Spanish ham — but we were knee-deep in damp grass at 330 feet above sea level in southwestern Georgia, 4,200 miles from the pigs' origin in the mountains of southwest Spain."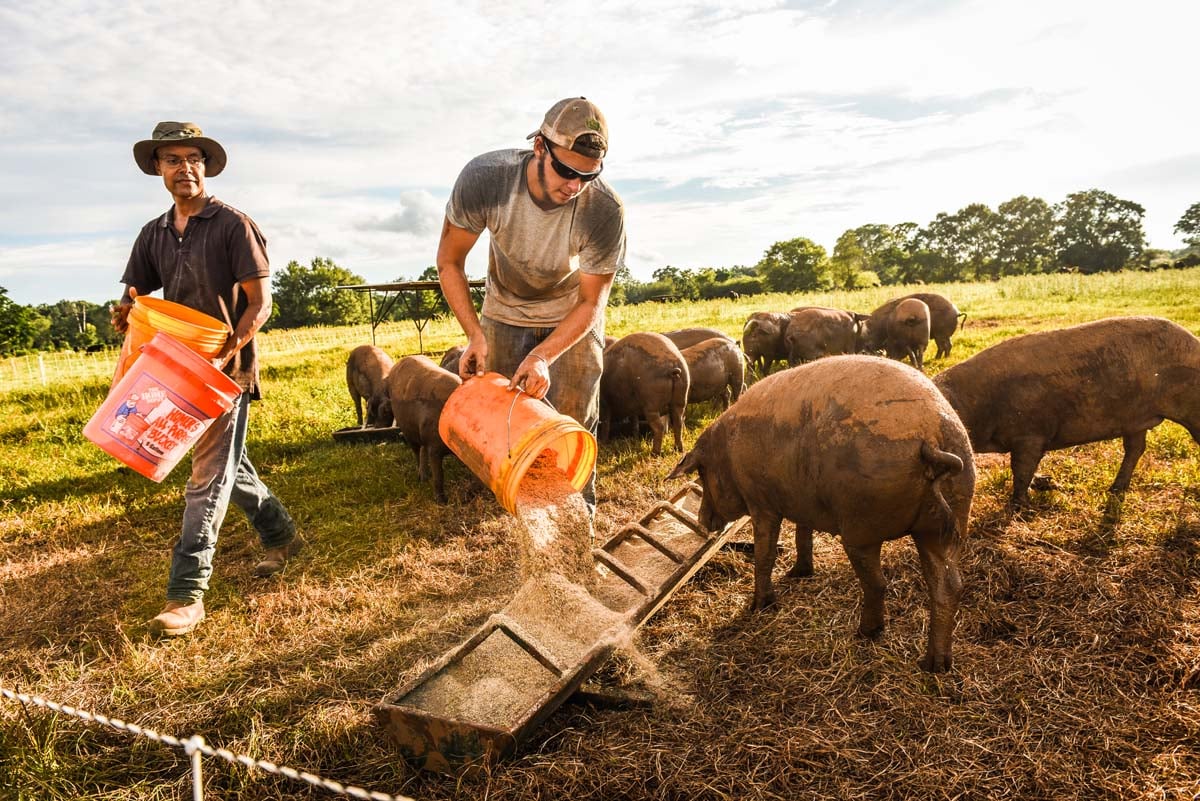 Read Maryn McKenna's full article The Jamon Went Down To Georgia on Eater.com here.
Interested in tasting our Georgia-Raised Iberian Pork yourself? Check out the slideshow below to see some of our favorite products.