Please tell us a little about the history of your business and what you do?
Established in 2012, Fresh Harvest provides home and office deliveries of local organic produce, meat, eggs, milk, and more throughout Greater Atlanta. Over the past few years, we've also developed our own garden space in Clarkston, GA--hosting community dinners, cooking demos, and gardening classes.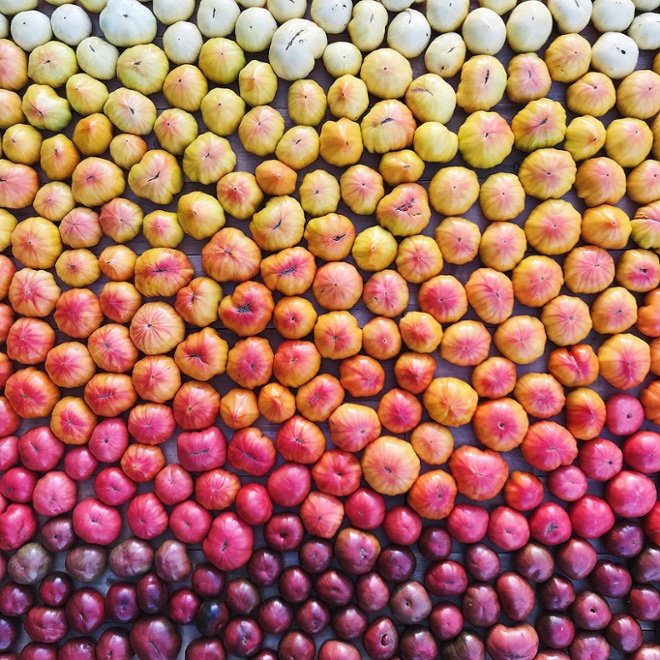 Above: Heirloom tomatoes, an example of the local, organic produce Fresh Harvest makes available for the Greater Atlanta area.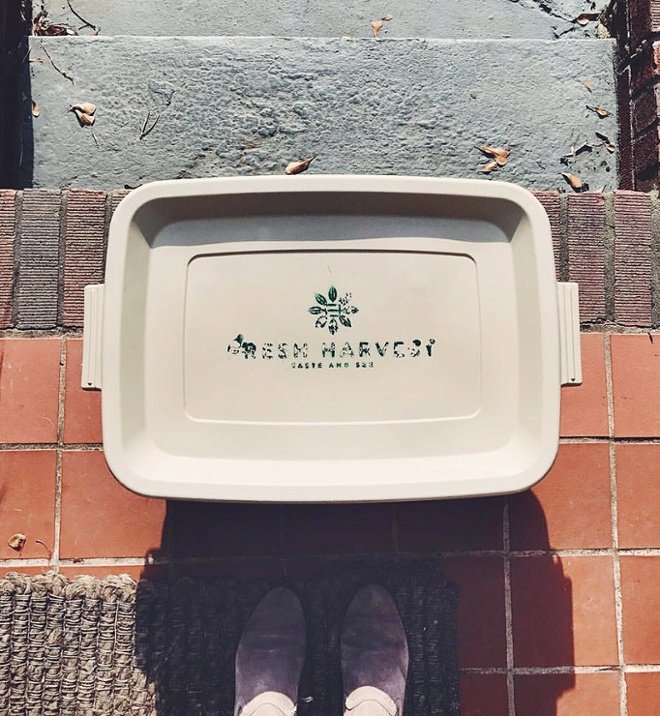 Fresh Harvest has provided home delivery of local organic produce, meat, eggs, milk & more since 2012.
What led to your interest in this business and how did you get started?
A cross-country motorcycle trip in 2010 landed us on an organic farm in California. That journey forever changed our perspective on the value of eating locally & sustainably. Since then, we've committed ourselves to bringing local, organic food options to our neighbors throughout Atlanta.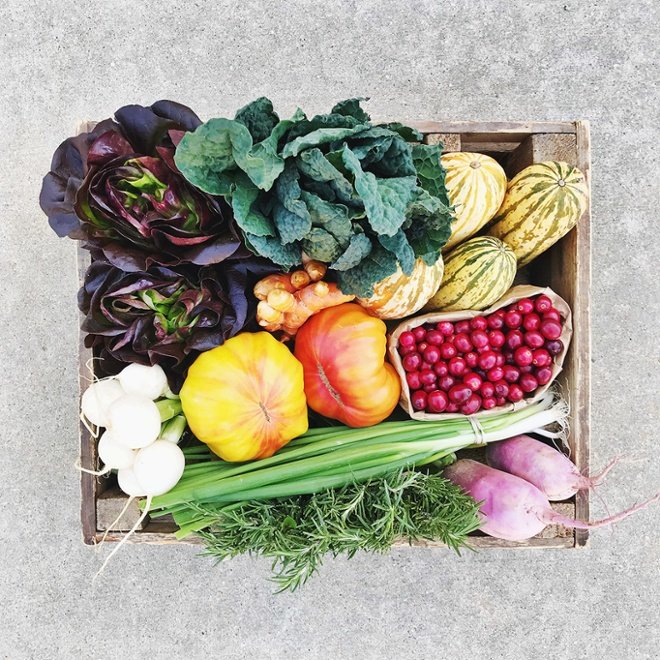 Fresh Harvest loves supporting the local food movement and shaking hands with the same farmers every week. They look forward to growing the ethical, clean food hub around the Atlanta area.
Why do you choose to support White Oak Pastures?
We partner with local farmers and artisans that are committed to sustainable & ethical practices, providing complete transparency about how & where each item is grown. White Oak Pastures embodies these convictions and has led the way with the local food movement in GA. We are humbled to work with them!
What do you think your customers appreciate most about White Oak Pastures?
We believe our customers love White Oak's integrity in maintaining the highest quality. There's something special about being able to trust that your meat provider isn't cutting corners. Knowing that we get the best quality with the highest possible standard of animal treatment is an incredibly valuable benefit for our customers and employees.
What is your favorite White Oak Pastures product?
I personally love the Turkey Country Sausage. So good!!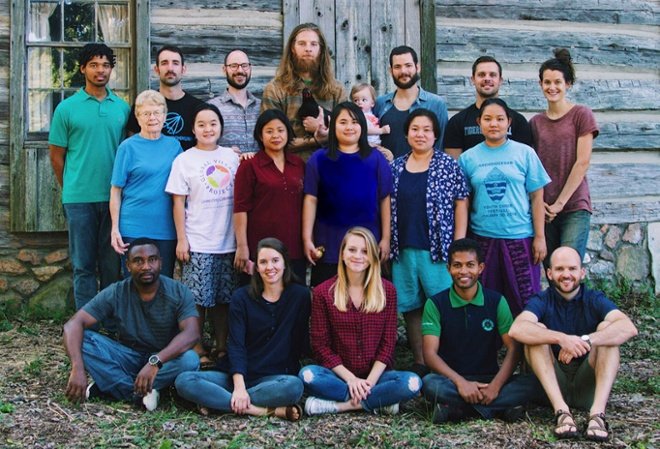 Eleven of the twenty three Fresh Harvest employees are resettled refugees from the local town, Clarkston GA, which is a refugee resettlement community.
What would you like to share about your business that you feel the public would be interested in knowing?
We are located in Clarkston, GA, a refugee resettlement town, so job creation has become a big part of who we are. Of the 23 people who work at Fresh Harvest, 11 are refugees who were resettled from countries all over the world. We also have a "Share the Harvest" Market in the heart of Clarkston each week where we sell local organic produce at a heavily subsidized price. Thanks to our customers we're able to serve hundreds of refugee families every year!
What are you most proud of in regards to your business?
I am most proud of our culture at Fresh Harvest and the relationships we have with the best organic growers in the state. We love shaking hands with the same farmers every week and taking part in a local food movement.
What goals or visions do you have for your business in the future?
Food delivery has evolved dramatically in the last 5 years and has seemingly become the norm. As technology gets more involved in the food industry it tends to decrease transparency. We intend to continue increasing transparency and play our part in creating a more ethical food hub here in Greater Atlanta. We believe this can be achieved by investing in and collaborating with local artisans and farmers who embody a shared vision for a more holistically healthy community and planet.